Thank you for joining me on a journey into making beautiful, healthy natural bath and body products and grab you're set of six printable apothecary labels here then watch your inbox for the first lesson.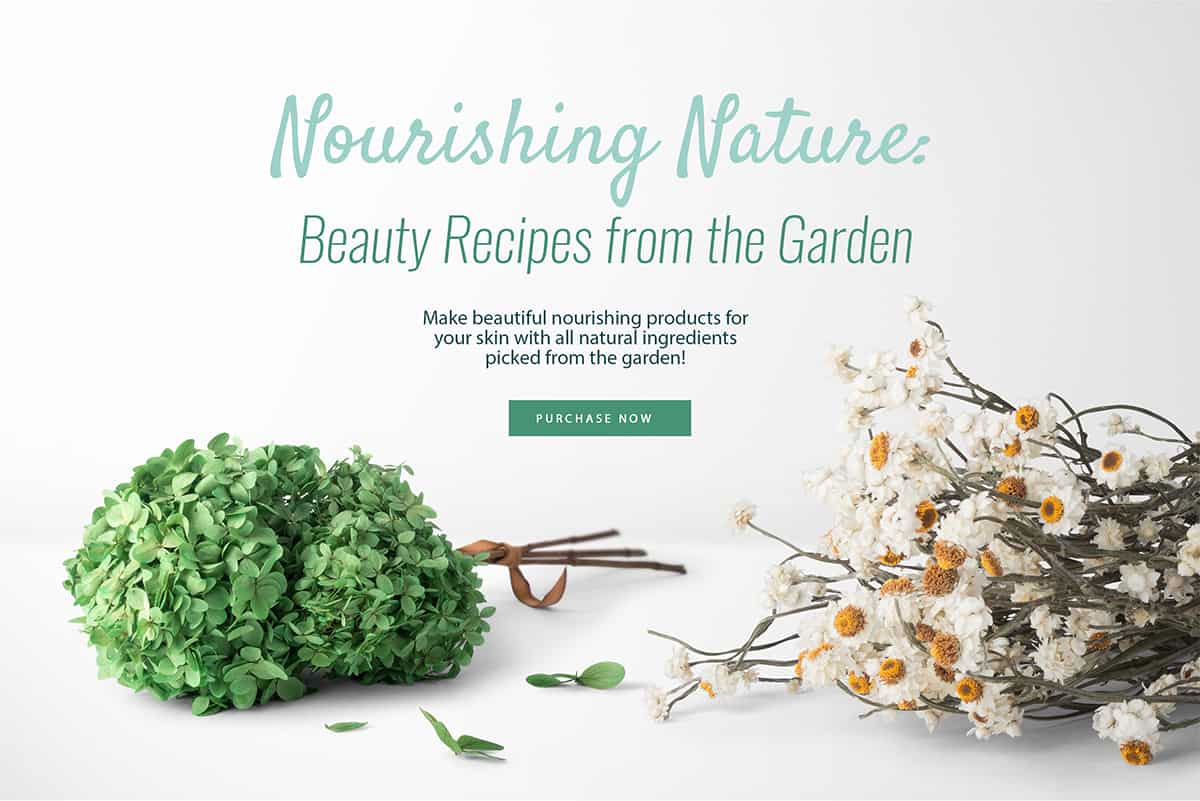 It's time we start thinking about what we put on our skin as much as we think about the foods we eat. You see, choosing great beauty products and ingredients is just as important as choosing healthy, safe foods. Just like many packaged foods have unnecessary additives, so is the same for skin care products.
In Nourishing Nature: Beauty Recipes from the Garden book I share you with beauty recipes to nourish the skin without the use of chemicals! Each recipe I have personally used and loved. Inside you'll find natural beauty recipes for:
Whipped Lavender and Sage Body Butter
Cilantro and Lime Salt Glow
Anti Blemish Face Serum
Vanilla Rose Face Scrub
Herbal Layered Milk Bath
Creamy Lavender Bath Bars
Herbal Face Steam
Orange Rosemary Sea Salt Body Scrub
Whipped Eucalyptus Shaving Cream
Calming Lavender Rose Face Mist
Basil Cucumber Toner
And many more…

Ready to Dig In? Order Now!