Hi there! I'm Cajun, a natural skin care maven & domestic goddess wannabe. I'm passionate about helping you find the right products for your skin type so you can enjoy the best skin of your life! You can learn all about why green beauty is your key to the great skin promised land (and how to open that door) on my blog, Blooming in Bedlam. Helping you learn more about your skin and navigate this growing world of non-toxic products is essential to perfecting green beauty for your busy life- and that's my mission! That's why Kristy asked me to share some hacks on how to easily cut toxins from your beauty products NOW!
Cleaning up your beauty routine and improving your complexion just got easier with these green beauty hacks on decoding the mysterious ingredients in oil cleansing, my tried and true non-toxic makeup favorites, a woodsy beard oil for the man in your life, a skin-soothing toner for dark spots, and even immune boosting lotion bars. Don't worry, I believe in a healthy dose of easy diy products you can customize for yourself and making your busy life easier with potent ready to buy botanical products. Let's dig in!
You've probably heard by now about this crazy idea of skipping the soap and washing your face with oil. I'm a firm believer in the power of botanical oils when it comes to improving your complexion, but I admit it can be very confusing trying to decode all the possible ingredients. Oil Cleansing is a powerful way to dramatically transform your skin- especially oily and acne-prone skin- but if you don't know what ingredients are best for your skin type, it's like falling down the green beauty the rabbit hole. And choosing the wrong ingredients will quickly turn you against this green beauty cornerstone. This post will help you understand all the intricacies, choose the right ingredients, and answers plenty of FAQ's.
Non-toxic makeup was the most intimidating part of switching to green beauty for me! Between finding the right colors, figuring out the best formulas and reading all those product ingredients, I just wanted to continue in my ignorant bliss. But all those toxins kept taunting me until I started switching out one product at a time. Finally I made the full switch and after two years of trial and error, I'm sharing my favorite green beauty makeup finds that are my "new ride or die" favorites.
One of my favorite gift-giving recipes for teachers, co-workers, neighbors, and friends (basically anybody that you or your kids spend plenty of time with) are these Immune boosting lotion bars. They are solid at room temperature, but melt just enough when held to moisturize your hands and add a little essential oil boost to keep your immune system in fighting shape. They are also a cinch to make in big batches for the giving season. Now, they won't cure cancer or replace hand-washing, but will support a healthy functioning system.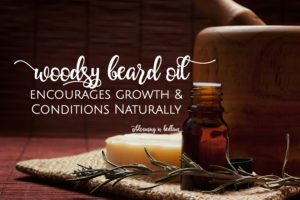 Want to clean up the products for the man in your life? This Woodsy beard oil will help his beard grow in more evenly, soothe that itchy skin, and have him smelling like the forest with just a few drops. I offer you a recipe for anyone with the ingredients already on hand, or a ready to buy version that is more economical than buying all the ingredients.
Taking it back to one of my easiest (and earliest) DIY skincare recipes is this soothing facial toner. If you're wanting to look a little better without makeup, this is the recipe for you! Soon after my first making, I quickly realized it was too powerful and needed some recipe adjustments, which have been updated. In just about two weeks, my dark spots, discoloration, and a good deal of my freckles were just GONE! You won't be disappointed.
So that's my quick and dirty guide to cut toxins from your beauty products now. Are you looking for an easy way to choose healthier beauty products that actually WORK? When I'm not chasing around my toddler, you can find me obsessively researching product ingredient labels and trying to perfect my winged liner. But I know that isn't for everybody, so I started publishing what did and didn't work for me. I'm here to help you make green beauty fit into your busy life seamlessly. Thanks for reading and I hope to see more of you at Blooming in Bedlam.

Do you have normal, dry, mature, oily, or combination skin? Take our Skin Type Quiz now to discover yours!