Remove unpleasant culinary aromas from your hands with a simple lemon zest hand soap recipe
I don't know if I've mention this before but my husband is a wonder in the kitchen! He has a natural talent for the culinary arts, which I thank my lucky stars for everyday. Unfortunately, he has love for all things garlic. Don't get me wrong I love garlic just as much as the next person. But, if it's your job to be the sous-chef you will end up with hands that smell like garlic. It has a strong aroma just like onions and fish…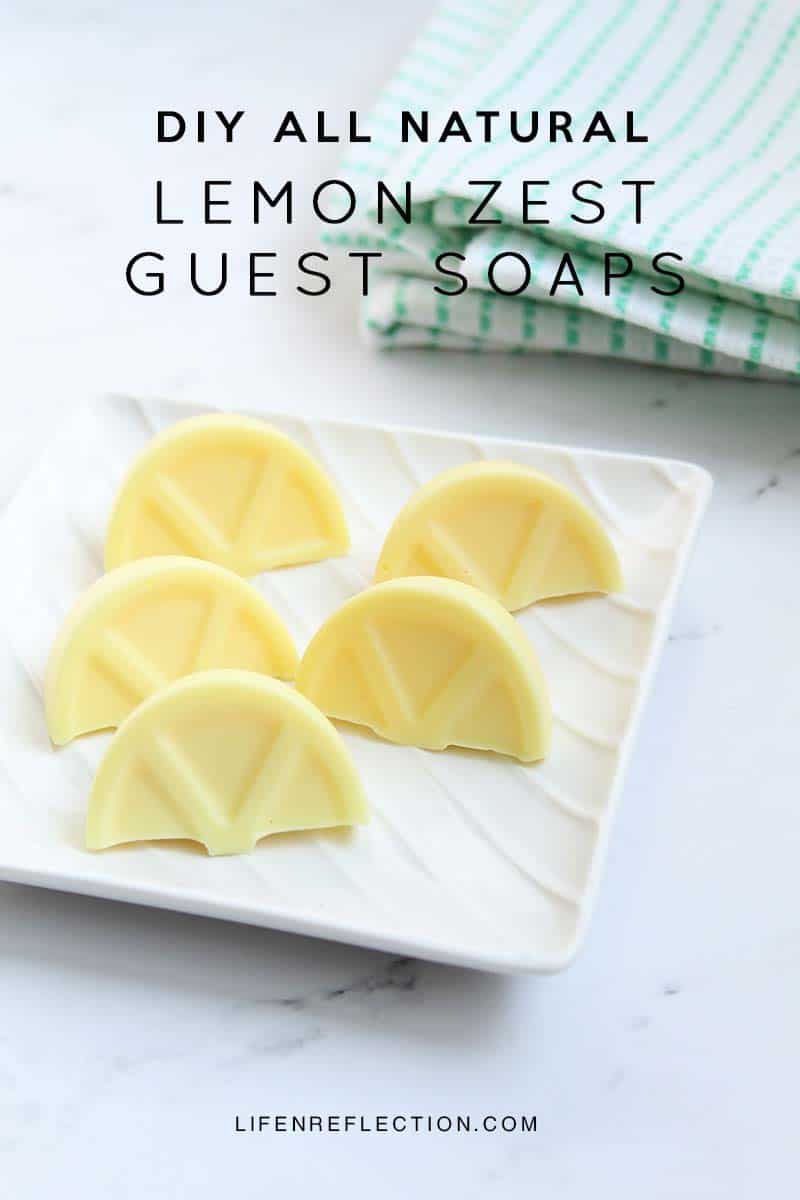 Did you know lemon is a great natural deodorizer? Lemon essential oil is made by cold pressing the rinds of lemons. It not only is a great odor eliminator, it is also a antibacterial. This makes a DIY lemon zest soap recipe quite perfect for everyday kitchen clean up! This post contains some affiliate links for your convenience, read full disclosure policy.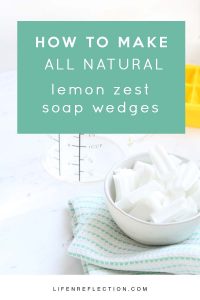 Ingredients for Lemon Zest Hand Soap
How to Make Lemon Zest Hand Soap
Zest two lemons and pat lemon zest dry or let stand until dry. Note, water can cause shorten the shelf life of soap. Clean the square silicone mold, dry and spritz with rubbing alcohol.
Chop up 1 pound of goat milk soap base using a soap knife into small chunks. Toss chopped soap into a medium glass bowl. Place the bowl in the microwave and melt on 30 second intervals, stirring intermittently to avoid burning. Remove melted soap promptly from the microwave.
Add 16 drops of lemon essential oil and 3 drops of yellow food coloring to melted goat milk soap and whisk to combine. Add 1 teaspoon lemon zest and whisk thoroughly. Pour homemade lemon zest hand soap into prepared silicone mold. Spritz with rubbing alcohol to remove bubbles in soap. Than, let soap cool in mold for 1 to 2 hours or until solid before removing from mold.
Yields: 20 soap wedges
[bctt tweet="Make Lemon Zest Hand Soap for the kitchen with less than 5 ingredients" username="lifenreflection"]
Want more green recipes like this lemon zest hand soap recipe? Grab your copy of my Beginners Guide to Natural Living Book free!
P.S. If you make homemade salsa and pasta sauce too, then you know just how many garlic cloves and onions it takes. I recommend scrubbing up with my Lemon Lavender Sugar Scrub first and then washing up with this Lemon Zest Hand Soap recipe. These make adorable guest soaps too! Are you new to essential oils? Learn how I got started here.