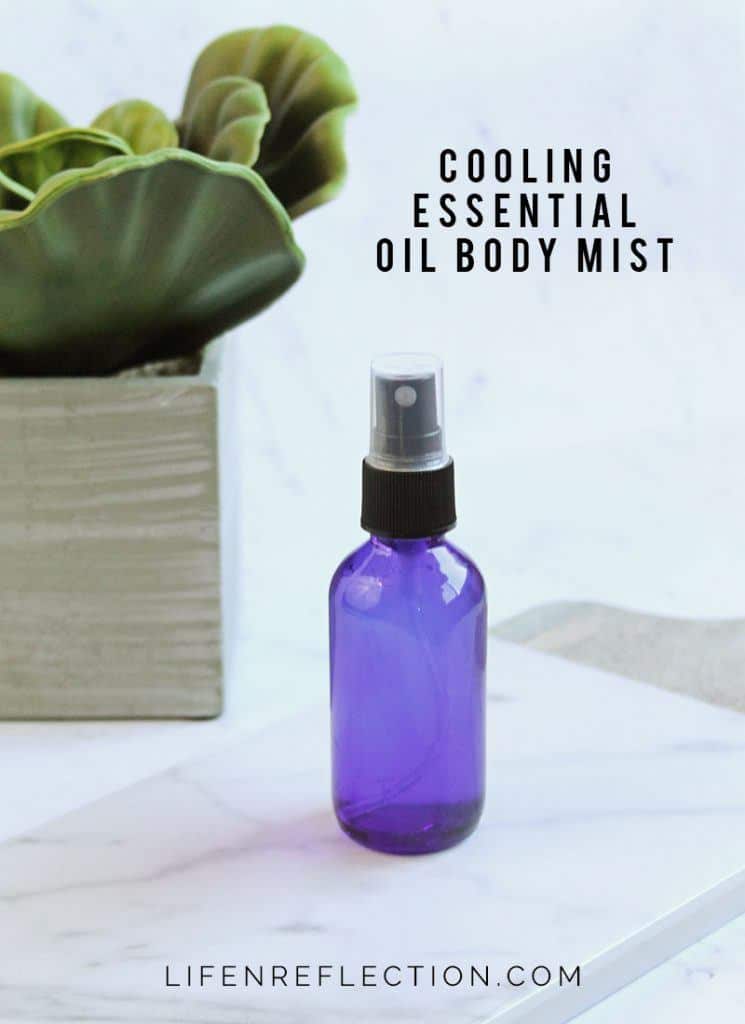 Cool Down Quickly with an All Natural Cooling Essential Oil Body Mist
Here in the Midwest is temperatures rarely reach one hundred in the summer. Although, from July to August a cloud of humidity seems to set in and never leave. When that happens it can be fairly cool temperatures and still sticky humid. After living in Arizona and Texas for several years heat doesn't really get to me, but humidity does!
So, instead of turning my home into an icebox and freezing my family. I created a cooling essential oil body mist.
This post contains some affiliate links for your convenience, read full disclosure policy.
Related: 20 Must-Have Staples for Green Living
Related: How to make a DIY Green Tea Body Butter
I started with skin-loving sweet almond oil to dilute the essential oils. Then I added peppermint essential oil for its cooling effect.
Followed by lavender essential oil for it's calming properties. Because when I get hot and humid, I get cranky! Don't you? Then I topped it off with refreshing coconut water! Don't have your oils yet? Get started here.
Cooling Essential Oil Body Mist Ingredients:
2 ½ ounce mist bottle
2 ounces coconut water, substitute distilled water
6 drops lavender essential oil
6 drops peppermint essential oil
¼ teaspoon sweet almond oil
How to make a Cooling Essential Oil Body Mist:
Pour sweet almond oil into a mist bottle. Add lavender and peppermint essential oil. Fill the mist bottle with coconut water. Place the lid on the bottle and shake to combine.
Shake before each use and lightly mist skin. Apply to the inside of the wrists or back of the neck for quick cooling.
You can store this cooling essential oil body mist in a glass or plastic spray bottle since it doesn't have any citrus essential oils in it.
You can throw a bottle in your gym or yoga bag and put it whenever you a quick cool down! I like to keep it in the refrigerator for extra cooling. In case you missed it, check it out my 10 Must Have Essential Oils.