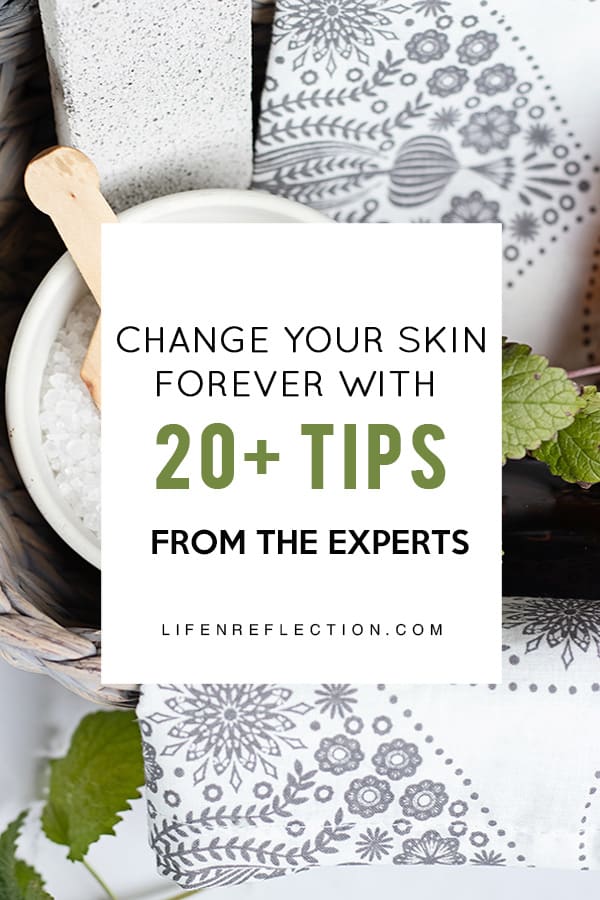 20+ Healthy Natural Skin Care Tips from the Experts That Will Change Your Skin Forever
On any given day, we are exposed to countless advertisements, articles, and advice telling us what is the latest and greatest skin care hack or product.
You've likely gone through your fair share of trending skin care tips and tricks. Truth is, one revolutionary skin care product doesn't see the whole picture. And with so many varying opinions, it can be hard to decipher what is best for your skin.
This post contains some affiliate links for your convenience, read the full disclosure policy.
Ready for a Fresh Take on Skin Care?
If you want to up your skin care game, but don't want to waste time or money – you've come to the right place!
I've sifted through the clutter of skin care tips and went to straight to the experts! And not to another celebrity expert either, who's likely a brand ambassador for a plethora of products good or bad.
Instead, I reached out to 20+ experts from various backgrounds asking them to share their best advice for natural skin care. By using natural remedies your skin will show a dramatic improvement over time as each method works toward the overall health of your skin.
P.S. There's a little surprise at the end to get you started with natural skin care from the Grove Collaborative…
24 Experts Share Their Skin Care Tips & Advice for Healthy, Glowing Skin in Just 10 Words or Less
#1 "The more natural your skincare products the more natural your skin."
#2 "Nourish your skin, don't attack it!"
#3 "Stay hydrated, wash your face daily, limit sun exposure, and moisturize!"
#4 "Know your skin type and pamper your skin accordingly!"
#5 "Use argan oil-it is completely natural and it works!"
#6 "Keep it simple."
#7 "Less is more! Use fewer products with simpler, more natural ingredients."
#8 "Read labels, learn the botanical names of plant-based ingredients and avoid ingredients that shouldn't be ingested."
#9 "The simpler, the better!"
#10 "Ditch any products that use the catch-all term fragrance!"
#11 "Always check ingredient labels and learn what different ingredients do."
#12 "Less is more and know your ingredients!"
#13 "Exfoliate (dry skin brushing) and moisturize."
#14 "Make as many of your own products as possible!"
#15 "Ditch the soap and use the oil cleansing method!"
Related: 20 Essential Ingredients for DIY Natural Skincare
Related: How to Make the Switch from Toxic to Clean Beauty
#16 "Healthy skin comes from within – good nutrition is absolutely essential!"
#17 "Use natural products for healthy skin and a beautiful glow!"
#18 "Keep it simple, clean, and understand what YOUR skin needs."
#19 "Cleanse Twice Daily – Use a face oil and a finishing balm."
#20 "Less is more and diet is also super important!"
#21 "Keep it simple by customizing your own skin care products."
#22 "Highest quality of plant essences internally and externally."
#23 "Embrace your natural beauty and skip the makeup today!'
#24 "Water (drinking & washing) + fewer ingredients = happy & healthy skin."
Start your path to natural skin care today with a free kit from the Grove Collaborative! Never heard of the grove before, I'll fill you in right here!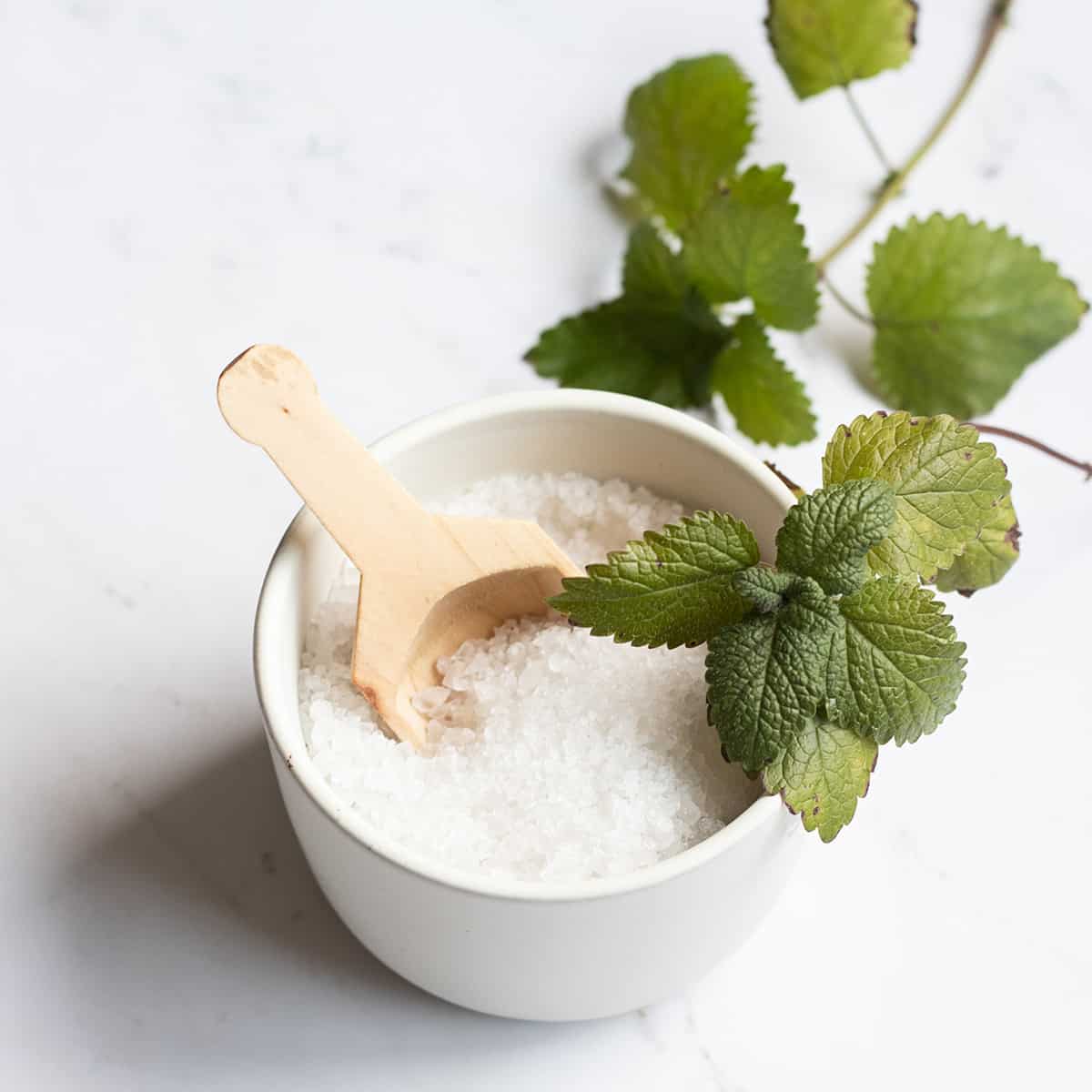 Apply these quick and simplistic natural skin care tips from the experts to get the glowing, healthy skin you deserve! This article is the first in a natural skin care mini-series, I'm bringing to you this fall. Hop on over a visit of few experts from your favorite skin care tips and I'll see you back here soon. Have a tip you'd like to share? Leave it in the comments.