Clever Ways to Make Your Home Smell Like Fall
Fall has arrived, just like the famous quote from Oscar Wilde, "And all at once summer collapsed into fall." All the leaves are turning and I can't help but want to bring the magic of Autumn indoors.
Who isn't drawn to crunchy leaves, cozy blankets, hot apple cider, and pumpkin spice?
I'm mixing up classic fall spices and my favorite fall essential oils to bring it all indoors! Start with these four clever DIY projects to make your home smell like fall. Then grab a printable reference list of essential oils for Fall to help you create your own Signature Fall Aromas.
You can find it and many more printables in the Life-n-Reflection Resource Library.
[convertkit form=936016]
Make Your Home Smell Like Fall
Just one mist of this Pumpkin Spice Room Spray and you'll be hooked!! In addition, Pumpkin Spice Room Sprays works well as a linen spray.  Apply to curtains, throw pillows, and more.
Do you love the warm, spicy scents of Autumn?  Capture those scents in a simmering potpourri. Perfect for a rainy fall day.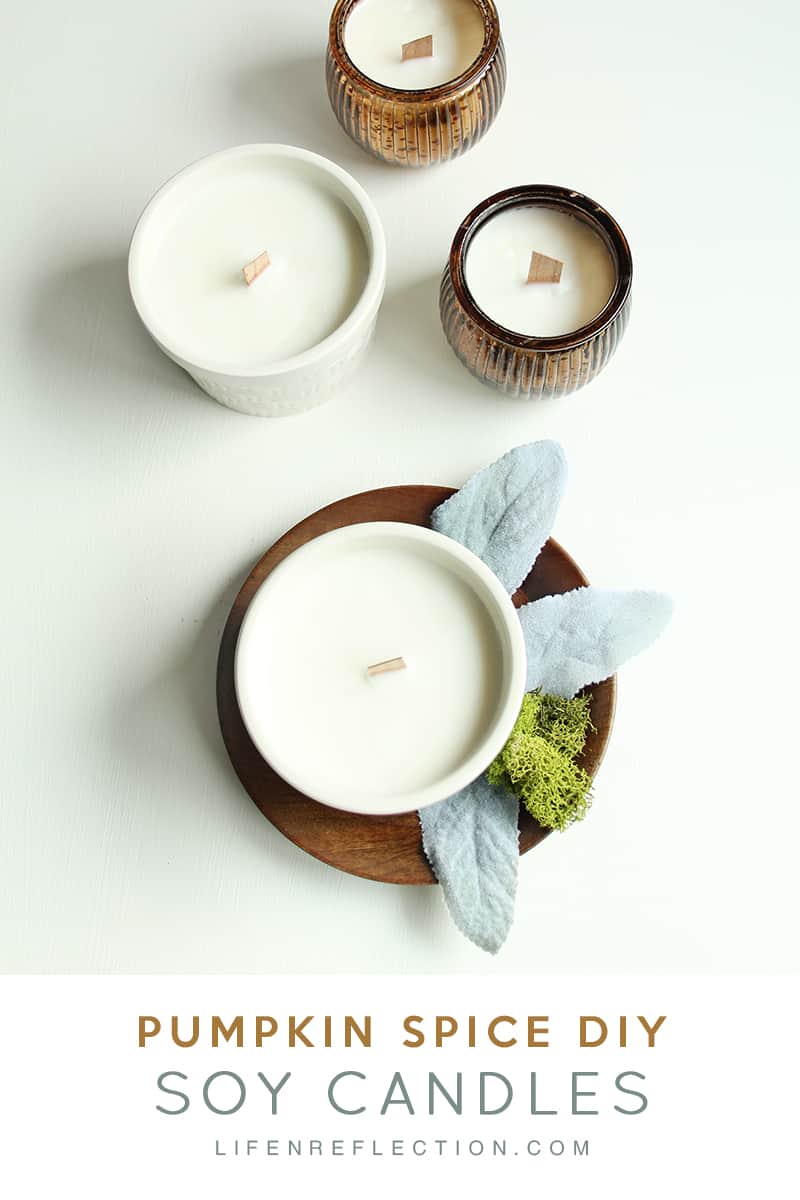 Learn how to make Fall Favorite Essential Oil Pumpkin Spice Candles. Ditch the chemicals and make all natural DIY candles in less than an hour!
Learn how to create a DIY natural fall potpourri. Gather spices from the kitchen and essential oils for a simple, yet beautiful autumn display.
What are your favorite ways to make your home smell like fall? I love creating my own signature scents using essential oils to match the season. Find my favorite Fall aromatherapy recipes in my book Aromatherapy: A Practical Guide for Home and Family. And don't miss my handy list of Essential Oils for Fall!