Does Gift Giving Make You Stressed?
22 incredible green beauty DIY gift ideas you gotta make! Beautiful ways to make easy DIY gifts for friends and family that will love receiving.
Finding great gifts can be a daunting task any time of the year! Whether you are looking for a Christmas gift, Mother's Day gift, birthday gift, or just a small thank you gift, it can be stressful.
When it comes to gift-giving, each gift has to pass many checks on our list. Such as:
Is the gift unique or can it be personalized?
Is it in your budget and does the gift have good value?
Is it wrappable?
Does it need to be shipped to you or the recipient?
Is this something you would actually want to receive?
With so many things on our mind when choosing gifts, many of us find ourselves searching the isles of one store to the next. Often settling for something we don't really want to give or spending more money than we planned.
This post contains some affiliate links for your convenience; read the full disclosure policy.
Related: Natural Living Gift Ideas for Greener Holiday
Related: Homemade Spa Gifts from the Garden
Take the Stress Out of Gift Giving
If this sounds familiar, I have a solution perfect for any gift-giving occasion! And it'll check everything off that list above!!
I've put together a big list of green beauty gift ideas for friends and family alike. Each is affordable, practical, wrappable, and unique.
I know you may have searched Pinterest before for DIY gift ideas and found a plethora of tacky ideas you would be embarrassed to give.  
Well, you won't find that here! Each gift idea is sans hot glue, stencils, and glitter. All look quite luxurious, and many I have tried myself.  
Here's 22 Green Beauty DIY Gift Ideas:
I don't know about you, but I'm definitely one who can never have enough lip balm. With just five ingredients, you can make a skin-loving cinnamon honey homemade lip balm.

This lip and cheek stain is easy to make with only 3 ingredients. And it's the prettiest color for cheeks and lips! Just swipe on your lips and cheeks for a lightweight, healthy pink glow.

Make a batch of these irresistible DIY rose bath bombs with all-natural ingredients. Drop one in the bath for an ultra indulgent experience! They fit perfectly in stocking and gift baskets.

Make up a batch of these lovely, skin-nourishing bath melts as an indulgent treat for yourself or as a thoughtful gift to give to your friends.

Your skin will drink up this all-natural DIY whipped body butter, combining two skin-loving body butter and carrier oils to create an intense moisturizer.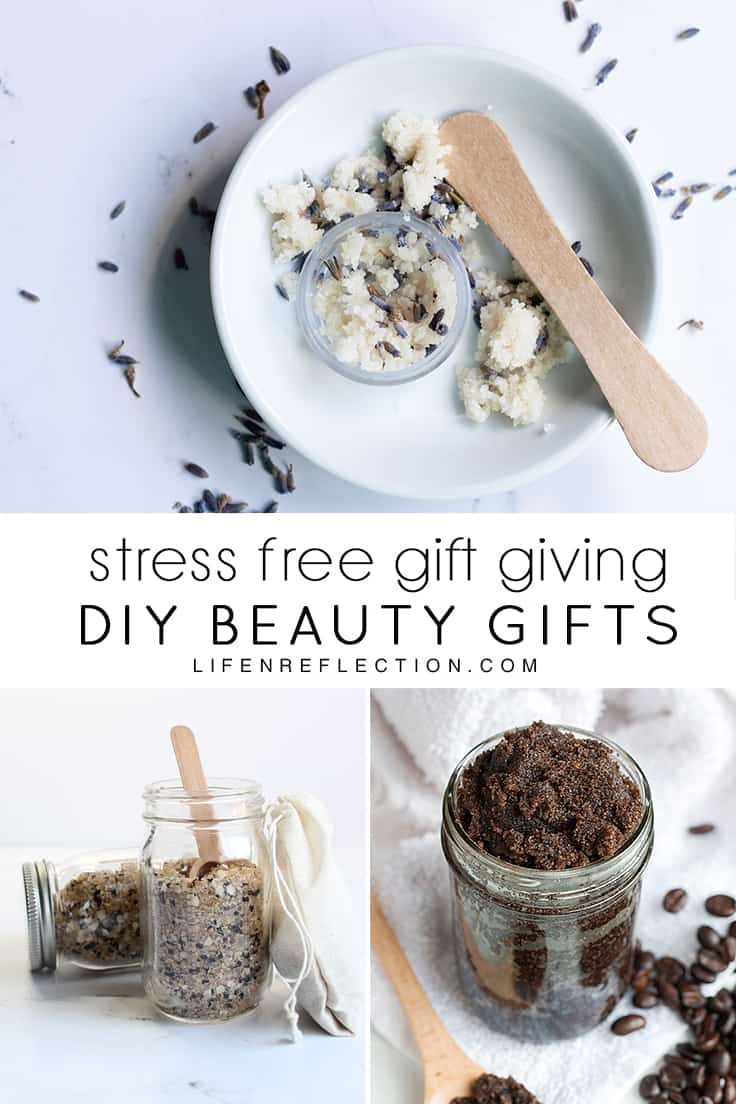 Whip up this recipe for a french lavender lip scrub in less than five minutes to give the gift of soft, kissable lips!

This is the perfect green beauty DIY gift for the big coffee fans in your life. This simple body scrub features real coffee grounds to tighten and tone the look of skin.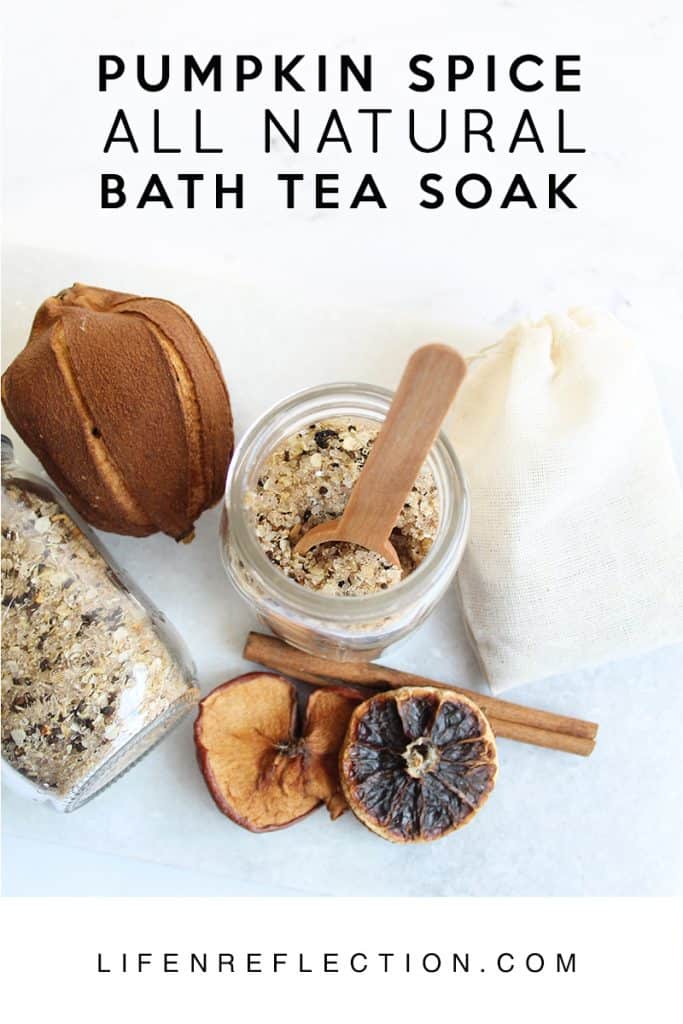 If it's not coffee, they are after. You can't go wrong with DIY Pumpkin Spice Bath Tea, a must for a long soak in the tub. Made with real pumpkin seed oil and quinoa for youthful skin.

Legend has it that Cleopatra herself was rumored to have indulged in baths of milk and rose petals in an effort to keep her skin supple. Why not use it to make your lips supple? Make a batch of rose petal lip plumping mask to share.

Give bars of this gorgeous pink grapefruit exfoliating soap. It's designed to remove dead skin cells and replenish the skin.

These sweet and spicy bath salts look like a great DIY gift idea made with rose petals and cinnamon. And so quick to make with just three natural ingredients!
This is one of my favorite DIY gifts to make, and it's very inexpensive if you already have a handful of essential oils. Make a bottle of custom perfume for your girlfriends.

Not only do these look so pretty in a jar, but your recipient will also feel like a queen r soaking up the floral scents. Make a batch of floral bath salts for beautiful, thoughtful gifts any time of the year.

You love it, your kids love it, what's not to love? Make homemade bubble bath to fill their stockings or any time of the year with just five ingredients!

Starting with a mineral-rich base, this easy DIY eye shadow allows you to create your own makeup line. Made with natural ingredients, this eye shadow recipe can be customized to include trending colors. I don't know about you, but I would love a DIY gift like this!

Experience a slice of the south with key lime sugar scrub bars. An all-in-one cleansing and exfoliating bar in the shape of a lime slice. Too cute not to gift!

These lavender and peppermint lip glosses take no time at all to whip up. And they make the perfect homemade gift for friends and family.

This simple cuticle oil recipe combines three moisturizing oils known to condition and protect the skin. And it looks oh so cute in a little glass bottle. Pair with a manicure kit or natural nail polish.

While many believe shaving cream is only for men. I'm here to tell you – it's quite incredible for women! Give the gift of soft, smooth legs with homemade whipped shaving cream!

These soaps are just so pretty, fun, and full of good-for-you ingredients. A perfect treat for your skin, your nose, your peace of mind. The best part – they are crazy easy to make! Wouldn't they make the sweetest gifts wrapped up in linen and tied with baker's twine?  

Here's a DIY gift idea that keeps on giving! These reusable makeup remover pads are after my green heart. They're super soft, absorbent, and I love that they're double-sided!  

It takes just six ingredients to whip up this sweet caramel pumpkin masterpiece! The scent alone will dazzle the recipient, and the way leaves your hands incredibly soft will have them asking you for more!
I am confident with this list of green beauty DIY gift ideas. You won't have to settle for something you don't want to give or spend more cash than necessary. Pin this gift idea list to come back to anytime you need another gift idea for friends or family.