Are You Stumped By How to Color Candle Wax? Psst… I was too.
If you keep circling back to how to color candle wax, press the brakes. Because you are in the right place! 
Adding color to candles can give your candles extra personality beyond the scent. But, with so many options and ideas on how to color candle wax such as candle liquid dye, candle dye blocks, crayons, and food coloring floating around, knowing where to start and what really works to make colored candles can make your head spin.
How do you make colored candles at home?
After six months of testing, I can tell you that NOT ALL COLORED CANDLES ARE CREATED EQUALLY. It all comes down to functionality. Meaning you need a method to color candle wax without fail and one that won't cause any of these candle problems.
This post contains some affiliate links for your convenience; read the full disclosure policy.
Take for example, how to color candle wax with crayons-
This seems like the most obvious answer for how to color candles. I mean crayons are made of wax and candles are made of wax. So, can I use crayons to dye candles? What could go wrong?
Let me count the ways…
First of all, most crayons are made with paraffin. I am no fan of this wax for these reasons. And secondly, crayons get their color from powder insoluble oxides and pigments. While these powder colorants create color in a crayon, in a candle they easily clog the candle wick.
And a clogged wick means your candle won't burn properly. It will likely never reach a full melt pool and will have trouble staying lit. And if that's not bad enough, the candle scent you worked so hard to select and blend won't smell the same when you light a candle made with crayons.
Speaking of candle scents, take our quiz to get a printable list of the best candle scents for you!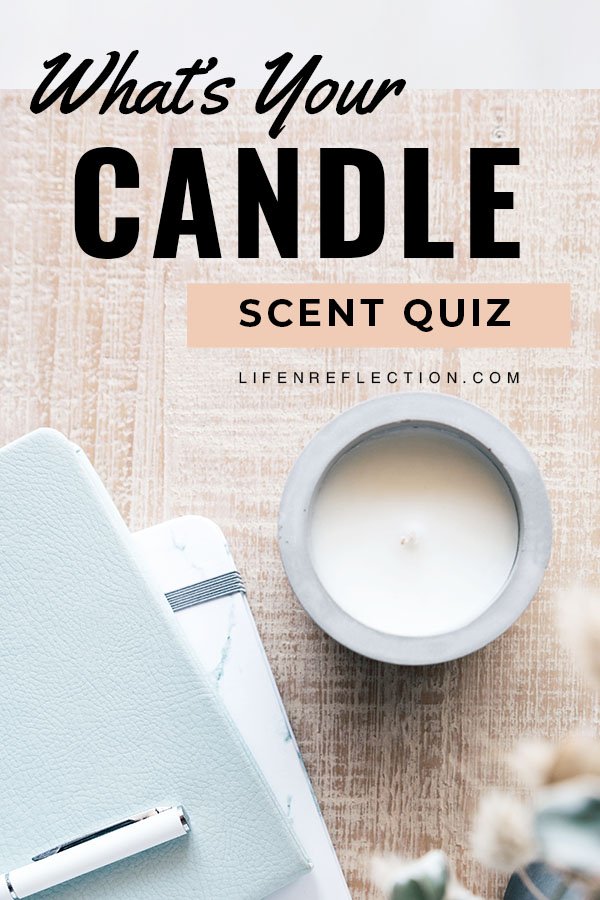 Or how to dye candle wax with food coloring…
Another question that comes up in my inbox is how to dye candle wax with food coloring. It's a standard for coloring everything that comes out of the oven and goes into our tummies. Cupcakes, cookies, hot cocoa bombs, and macaroons, can be tinted or decorated with food coloring. And it comes in a variety of forms, liquid, gel, ultra-concentrated or all-natural. 
So, can you use food coloring to dye candles?
Because food coloring can contain a slew of ingredients such as alcohol, corn syrup, water, glycerine, propylene glycol, or citric acid it will not bond with candle wax.
All the additives make it impossible to bind or blend into the candle wax. It will either sink to the bottom or bead up on the wax. Try as you may, you can not stir it or whisk it in.
How about mica powder, can you use it for colored candles?
Mica powder is a skin-safe natural mineral and a popular ingredient in cosmetic products. I use it to color bath bombs, soap, and lip balm. So, I was excited to learn how to color candle wax with mica powder.
I have to say, the color looked beautiful in my candles. The first burn test started out well. But, then the flame struggled, flickering more than it should. Yet, still, I had high hopes.
The second burn test however failed miserably. In fact, the candle wouldn't stay lit at all. No matter how many times I lit the wick. I came to the conclusion that the mica powder was too dense and therefore clogged the wick.
I did discover mica powder works fairly well to color wax melts. Because there is no wick in a candle wax melt, you don't have any issues. And the mica powder even looks really pretty when it's melting in a wax warmer. Some even have a bit of sparkle and shimmer to them.
The good news is there are several types of candle dye you can effectively use to color candle wax. I'll point you in the right direction on when to choose which type. As well as which candle dye performed best during my testing.
Related To: Candle Wax Types
Why Use Candle Dye to Make Colored Candles?
Candle dye is formulated specifically to color candle wax. Candle dye comes in three main types to provide optimal color results. It is water-soluble unlike crayons and doesn't clog candle wicks. Nor will you have any trouble bonding the color to wax.
Below you will find specific instructions on how to color candle wax with each type. In addition to my very own tips and tricks!
Types of Candle Dye:
By first appearances, candle dye blocks resemble chocolate candy bars, as my five-year-old pointed out. While this candle dye is non-toxic, animal-friendly, and skin safe, I still wouldn't bite into it.
Candle dye blocks come in a great variety of colors and nearly endless shades. (These are the dye blocks I used made with soy wax.) You'll be happy to know it is non-staining. If you happen to accidentally get dye from a candle block on something it will wash away with hot water.
Tips:
– For soft pastels blend color dye blocks with a white dye block.
– To darken the color of your candle add more blocks of the same color.
– Keep notes of which color dye blocks and the amount you used to duplicate the results again.
How to Use Candle Dye:
1. To color candles use 0.02 – 0.06 ounces of a candle dye block per 1 pound of candle wax.
2. After measuring and melting your desired amount of candle wax (see our candle wax calculator for help) turn off the heat source and add your amount of candle block dye.
3. Stir vigorously for 2 to 3 minutes at a melting temperature no lower than 140°F.
Pros and Cons:
The variety in the color of dye blocks for candles is a definite pro and the investment is minimal at less than $20.
However, if you make candles in small batches you may find it difficult, as I did, to get the right color. Many times I use less than a pound of candle wax to make votives, candle mugs, and tins. So, it takes some fine-tuning to make small batch candles with dye blocks.
Related To: Common Candle Problems
If you want to achieve bold, brightly colored candles, candle liquid dye is the way to go. It's a super-concentrated oil designed for incredible color saturation.
You'll find it comes in small dropper bottles, similar to liquid food coloring. Because you only need a few drops to color candle wax the dropper bottles are a must for candle liquid dye.
Tips:
– Candle liquid dye is the easiest to mix with other colors. Many find it easy to create any color with just these three basic primary colors.
– Keep candle liquid dye sealed and stored in a separate sealed bag or container to avoid leaks staining everything.
– Always wear gloves and cover your area when working with candle liquid dye.
How to Use Candle Liquid Dye:
1. To make colored candles use 4 to 8 drops of a candle liquid dye per 1 pound of candle wax.
2. After calculating and melting your desired amount of candle wax remove from the heat source.
3. Add the liquid candle dye between 150°F – 170°F and stir until it blends into the wax.
Pros and Cons:
Candle liquid dye works very well to color candles. You can achieve bright, bold colors with just a few drops per pound of wax. For example, 1 ounce of candle liquid dye will color 125 pounds of candle wax.
A little really goes a long way, when it comes to how to color candle wax with liquid dye! Add to the fact that you can easily mix primary colors to make any color, this becomes the most inexpensive option for colored candles. No need to waste money on unwanted colors.
Outside of these benefits, one con to using candle liquid dye is its messiness. It will stain most things it comes in contact with, including your hands. Invest in a decent pair of gloves if you plan to make candles with a liquid dye. (This is the eco-friendly pair of reusable gloves I use.)
Candle Dye Chips
Candle dye chips are made of wax and highly pigmented color to create fully saturated colored candles. They are quite easy to use and provide consistent results, even for small-batch homemade candles. 
Like candle dye blocks, chips are non-toxic, cruelty-free, vegan, skin safe, and irritant-free. They won't stain either!
Tips:
– Candle dye chips come in a multitude of colors and you can create intense bright colors or pastels depending on the number of chips you use.
– You can create custom-colored candles as well by mixing different dye chips and slicing or breaking chips apart.
– Measure candle dye chips on a digital scale along with your candle wax for accuracy. And take note of your amounts to duplicate later.
How to Use Candle Dye Chips:
1. To color candle wax with dye chips use .02 to .06 per 1 pound of candle wax.
2. Measure the amount of candle dye chips and set them aside. Melt your candle wax and turn off the heat source.
3. Add the measured candle dye chips between 160°F – 180°F and stir for 2 to 3 minutes to evenly disperse into the candle wax.
Pros and Cons:
During my testing I found candle dye chips melt smoothly into candle wax and require less stirring than other candle dyes. They are also mess-free, no worrying about spills or stains.
And I love how these come individually packaged in resealable clearly labeled bags! This wasn't the case for other candle dyes that I tried.
Get your hands on a wealth of Candle Making Swipe Files in our Simple Living Library today!
Which candle dye performed best during my testing?
First let me say, dyes formulated specifically for candle making are the only options you should consider. Don't waste your time trying to figure out how to color candles with crayons, food coloring, or powders. Candles can be tricky enough to make, so why increase your chances of candle problems?
Out of all the above, candle dye chips performed best during my testing on how to color candle wax precisely and easily. They did not cause any candle issues and the color evenly distributed into the wax.
For someone who prefers to make homemade candles in small batches, using less than 2 pounds of wax at a time, dye chips are very affordable. I was able to create pastel shades and bright colored candles too!
I also found the dye chips were easy to measure on my digital scale and could be used to color soy, coconut, palm, or beeswax.
Bottom line, skip the gimmicks and use what professional candle makers use to make colored candles. And if you're making colored candles to sell, gift, or match your decor do a candle color test (see how to do one below).
Candle Color Testing: How to Test Candle Dye Colors
After following the directions above for each candle dye options test the color before pouring.
Simply cut long, slim strips of white paper to use for candle color tests. Dip a paper strip into the colored wax and watch it cool. This will be the color of your candle once cured.
If you need to adjust the color add more for deeper shades or add white for pastel shades. Then stir until blended and re-test.
Make sure to always run a candle color test before adding candle fragrance. This way it's easier to adjust and you won't need to worry about burning off the fragrance if you need to keep it on the heat source or briefly heat it back up.
You May Also Like:
Have you made colored candles before? I'd love to hear about your experience! New to candle making? Don't miss our beginner guide.
Pin these tips and instructions on how to color candle wax now. And don't forget your printable candle making guides above. Tag #lifenreflection on Instagram to share your candle making with us.