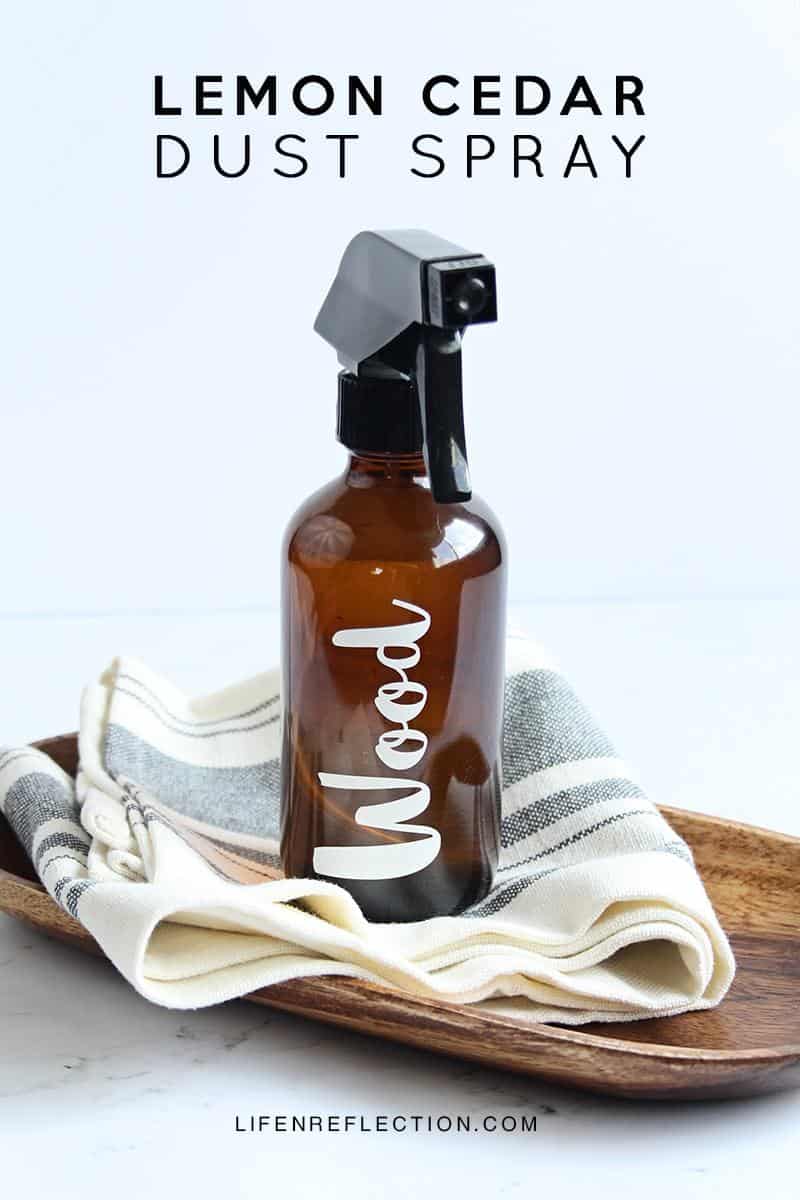 Why clean with essential oils?
Using essential oils in your own natural cleaners is one of the quickest and effective ways to ditch chemical cleaners! Boost your home cleaning with the cheerful scent of fresh lemons and cedarwood's warm, woodsy aroma all from essential oils!
Combined with white vinegar they make a powerful cleaner without any toxic chemicals! Lemon and cedarwood essential oils are a great addition to the floor, window, and surface cleaning solutions. Learn how I clean with essential oils here.
Remove dust and help keep bugs away from your wood surfaces with this recipe for an all natural lemon cedar homemade dust spray and furniture polish.
This post contains some affiliate links for your convenience. Click here to read the full disclosure policy.
Related: Easy Natural Carpet Stain Remover
Related: Go Greener Around the Home with a 7 Day Challenge to Natural Living
Homemade Dust Spray Ingredients:
1 cup distilled or filtered water
½ cup white distilled vinegar
½ cup olive oil
10 drops lemon essential oil
8 drops cedarwood essential oil
16 oz glass spray bottle

One important thing to remember when making homemade cleaners is to always add a label. Grab a dust spray label and more printables in the Life-n-Reflection Resource Library.
Print the Lemon Cedar Homemade Dust Spray label on sticker paper or on lightweight cardstock and attach with clear packing tape.
How to Make Homemade Dust Spray and Furniture Polish:
Using funnel pour water, white vinegar, and olive oil into a spray bottle (this set of 15 glass bottles is a must). Cap and shake to mix. Uncap and add drops of essential oil. Cap and shake to mix once more.
To Use: Shake lightly before each use. Spray a small amount onto a cloth and apply to wood surfaces to remove dust.
Note: Olive oil will naturally settle to the bottom of the bottle.
Yields: 16 ounces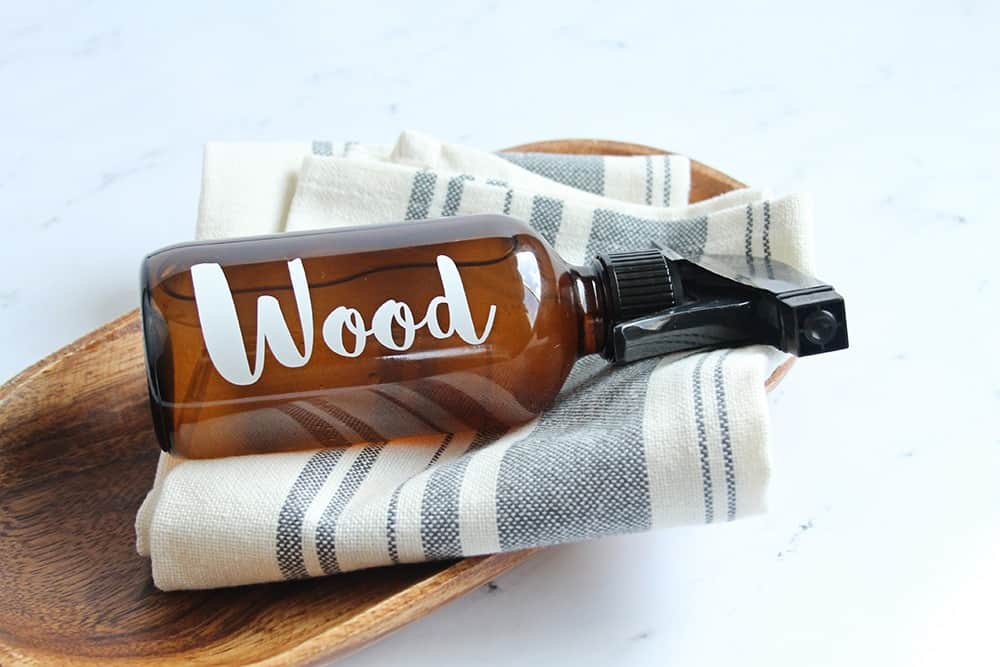 I will admit I was a little intimidated to make my own natural cleaners. I have tried many expensive natural cleaning brands over the years and some just didn't do the job.
This dust spray, on the other hand, surprised me at how well it worked. I even showed it off to a friend and she immediately went home a made a bottle for herself too!
I have literally, never purchased another dust remover since making this Lemon Cedar Homemade Dust Spray and Polish. Try it for yourself today and don't forget the easily printable label in the Resource Library. New to essential oils? Get Started Now!