15 Fresh Squeezed DIY Lemon Uses and Ideas for Lemon Crafts
From lemon candles to lemon scrubs to lemon soap you'll adore each of these 15 fresh squeezed DIY lemon uses and ideas for lemon crafts!
Lemons aren't just for making lemonade…
When life gives you lemons, go beyond the norm with a whole world of creative things to do with lemons. The most popular citrus ingredient for cooking recipes can add a fresh, vibrant touch to your home decor, cleaning recipes, bath rituals, and homemade gift ideas. Because nothing screams bright and fun like lemons!
These 15 fresh squeezed DIY lemon uses and ideas begin with unique lemon candles and end with the most creative answer for what to do with leftover lemons. But the best part?
Many of these creative things to do with lemons can be made with basic things you already likely have on hand. So grab a handful of lemons and get crafting!
This post contains some affiliate links for your convenience, read our full disclosure policy.
What can I do with lots of lemons?
If you're looking for ideas on what to do with lemons or what to do with leftover lemons, the buck stops here. 
Lemons are simply amazing. The same bright, fresh flavor and distinctive yellow color used in cooking recipes can be applied to many DIY lemon uses. I always find myself bringing home a bag of lemons from the market for household remedies and lemon craft ideas.
Related To: 25 Creative Uses for Lavender
In turn, I've learned a few tips to make lemons last longer. Here are a few simple ways to stretch the use of lemons.
Tips to Make Lemons Last Longer:
For recipes and DIYs that call for lemon juice, choose lemons that are small but feel heavy for their size. These are the juiciest!  
Store lemons loosely wrapped in the fridge to slow drying.
To get the most juice out of a lemon, bring it to room temperature first. Then firmly roll on a cutting board to burst the juice capsules. From there use a handheld lemon squeezer to avoid missing a single drop.
If you only need lemon juice for a recipe don't waste the rest. Zest the lemon first with an easy lemon zester and store it in the fridge in a sealed container. 
Or if it's the other way around and you need the zest, but not the juice. Place the lemon after zesting it into a sealed bag or store it in the fridge to use the juice soon.
How about the peel? Many will agree lemon peel is worth its weight in gold! So don't waste it. Peel it with a lemon peeler and dehydrate it or store it in a sealed bag in the freezer. 
Already sliced lemon and only need half of it? This is where a lemon saver comes to use. Cleverly shaped like a lemon, it helps store leftover lemons to stay fresh and firm when they've been sliced. (we love ours)
Related To: 10 Rose DIY Beauty Recipes
15 Creative DIY Lemon Uses and Ideas for Lemon Crafts
Quite simply, there are so many things to do with leftover lemons. I've compiled this list of my very best lemon crafts and DIYs to help you take advantage of everything a lemon has to offer. You'll find ideas for using lemon juice, lemon essential oil, lemon zest, lemon peel, and even the whole lemon!
So, if you were wondering what to do with lemons, look no further than these 15 lemon DIYs. You'll find a little bit of everything to make inexpensive, fun, and useful lemon gift ideas for friends, teachers, and family alike.
This recipe for DIY citronella lemon bowl candles is my favorite lemon craft of all time! They aren't your typical candle. Each lemon candle is made in a lemon half that naturally repels insects with essential oils and dried herbs. Together they make a beautiful centerpiece or small arrangements on outdoor tables. Make an extra dozen to send home with guests for an evening you won't soon forget.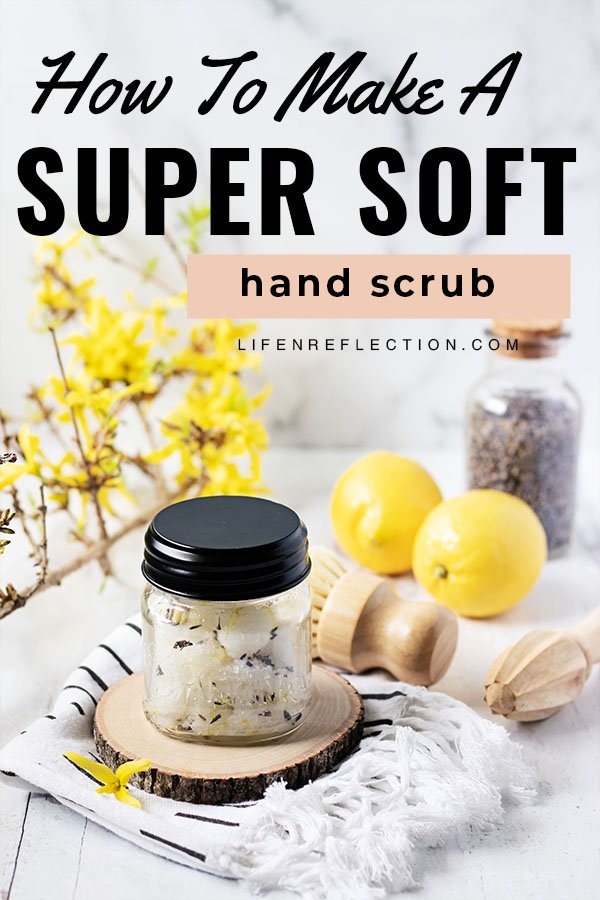 All together this sweet, refreshing lemon lavender sugar scrub recipe is designed to gently exfoliate, deeply nourish, and rejuvenate the skin. And it can be applied anywhere to reap the benefits!
For this sugar scrub recipe, I choose all-purpose white granulated sugar, antioxidant-rich unrefined coconut oil, skin-restoring vitamin E, fresh lemon, and skin-calming lavender buds and essential oil. Most of which can be found in your kitchen. Whip up a batch now and you'll have your skin feeling silky smooth in just minutes!
Spruce up your soft surroundings with the fresh, light fragrance of Lemon Vanilla DIY Linen Spray. Published in my column of Willow and Sage Magazine. It is my favorite linen spray I've made yet! So perfectly fresh, I never want to be without it! Honestly, I keep this homemade linen spray close at hand.
If I had to describe this melt and pour soap recipe in one word it would be REFRESHING. Beautifully bright and seriously refreshing this soap recipe combines zesty lemon essential oil with a creamy goat milk melt and pour soap base, natural yellow mica powder, poppy seeds, and lemon zest. All together creating a sensational effect of color, contrast, texture, and scent.
Really, it's the perfect soap for a morning shower to start the day! It's one easy melt and pour recipe I can't get enough of!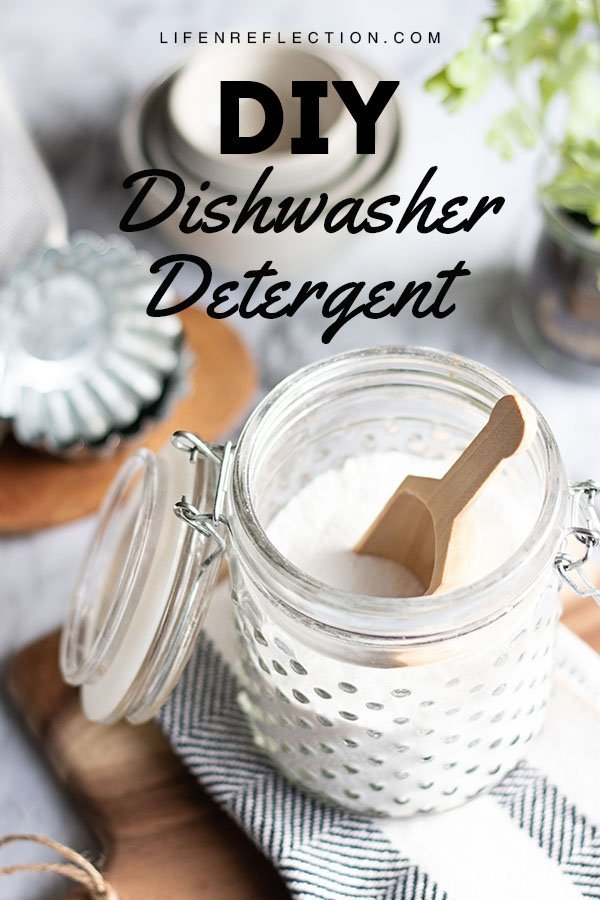 Have you tried a homemade dishwasher detergent? This recipe for an all-natural homemade dishwasher detergent is made from simple, non-toxic ingredients that will keep your dishes clean and sparkly. Hard water deposits and grease are no problem for this easy dishwasher detergent and DIY rinse aid.
Never made bath bombs? Start with this swirled essential bath bomb recipe. It smells just like a slice of lemon meringue pie – fresh lemon and creamy sweet vanilla. It's just as heavenly as store-bought bath bombs if you ask me. And the perfect lemon craft for a rainy day!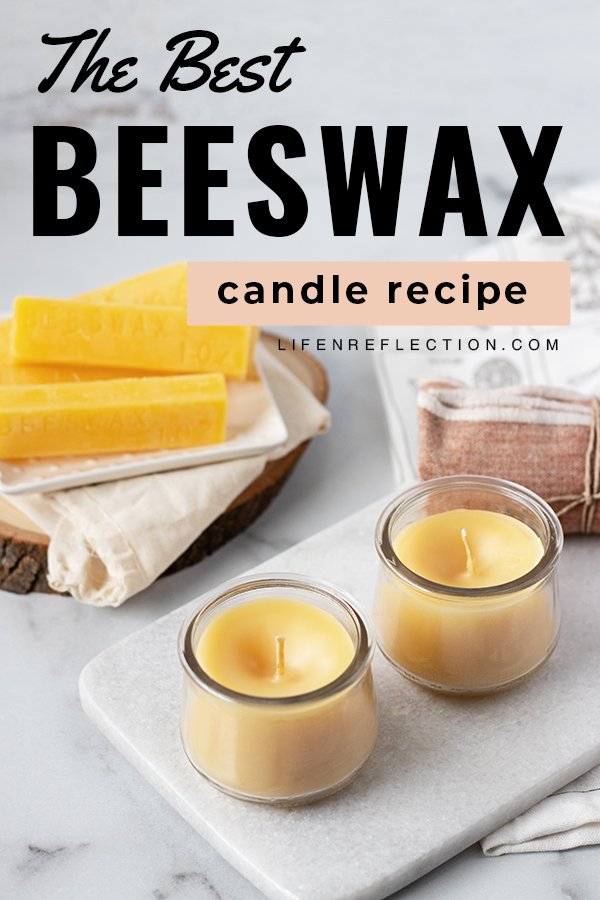 Speaking of essential oils, if you're thinking about making scented beeswax candles with essential oils this lemon craft idea is for you! Test your favorite essential oils blends in easy-to-make beeswax candles poured into repurposed glass oui yogurt jars. The golden glow of beeswax and the essential aromatherapy is magical!
This lemon honey soap recipe is the bee's knees – it smells like honey, looks like a honeycomb, and takes just a few minutes to whip up! It starts with a honey soap base that has a beautiful golden glow all on its own, no soap colorant needed, along with a warm, slightly sweet scent. Fresh citrus essential oils like lemon really blend well into the honey melt and pour soap. Come make a batch of lemon honey soap with me.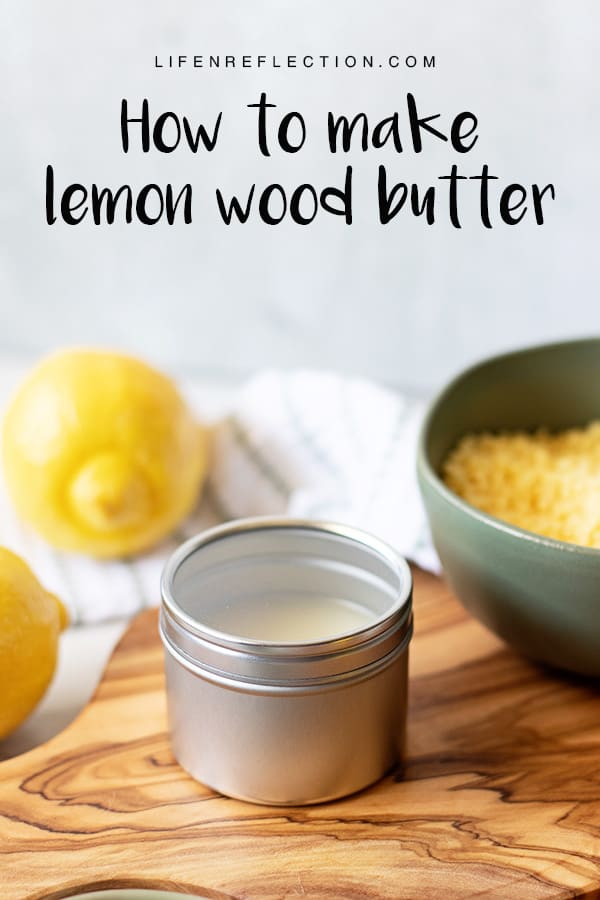 I have found that this recipe for lemon conditioning spoon butter, also called wood butter, is by far the best for providing a long-lasting finish and beauty to my wood kitchen tools. This revitalizing blend of beeswax, walnut oil, and lemon essential oil will prevent drying and cracking when applied to your wood cutting boards, bowls, salad tongs, and other utensils. Definitely a lemon craft worth making!
Whether you are making these lemon crafts for yourself or as a gift, trust me the sugar scrub cubes are fun! And certainly preferred by those who don't like to get messy. When your skin needs refreshed and exfoliated reach for one cube before stepping into the shower or slipping into the bathtub. 
These lemon poppy seed DIY sugar scrub cubes are simply divine, made with one of the best essential oils for sugar scrub recipes. They're a body scrub in bite-size form!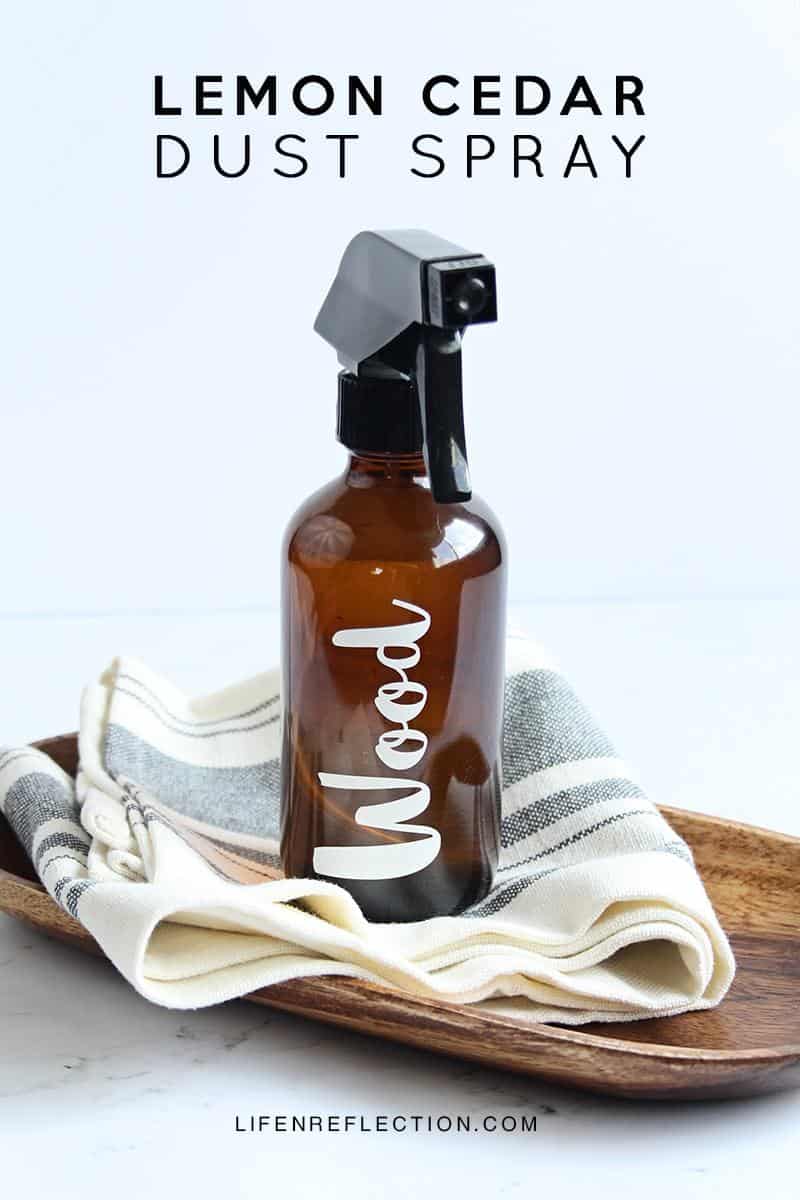 Remove dust and polish your wood surfaces with this recipe for a lemon cedar homemade dust spray and furniture polish. Not only is it a natural cleaning recipe, but it is also easy to make into a zero-waste cleaner!
Lemon and cedarwood essential oils are a great addition to any floor, window, and surface cleaning solution. But, combined with white vinegar and olive oil they make a homemade wood cleaner without any toxins.
"The #1 thing you can do this week (or better yet, today!) is something for yourself."
Self-care is merely acknowledging and taking steps to care for yourself outside of your basic needs like sleep, food, and hygiene. I fell in love with face steaming last January when I made self-care a big part of my New Years' resolution goals. With just 15 minutes and a few ingredients, I learned to create a spa-like experience in my own home. Your skin will feel clean and clear with a radiance you can't miss after any one of these 10 DIY face steam recipes!
If you've got a case of the "Mondays" turn your week around with this bubbling lemon vanilla bath soak lemon DIY. It's difficult to stay in a sour mood with the cheerful fresh scent of lemon essential oil combined with creamy sweet vanilla extract. This bubbling bath soak has more than a heavenly scent, it's loaded with benefits and a few surprises!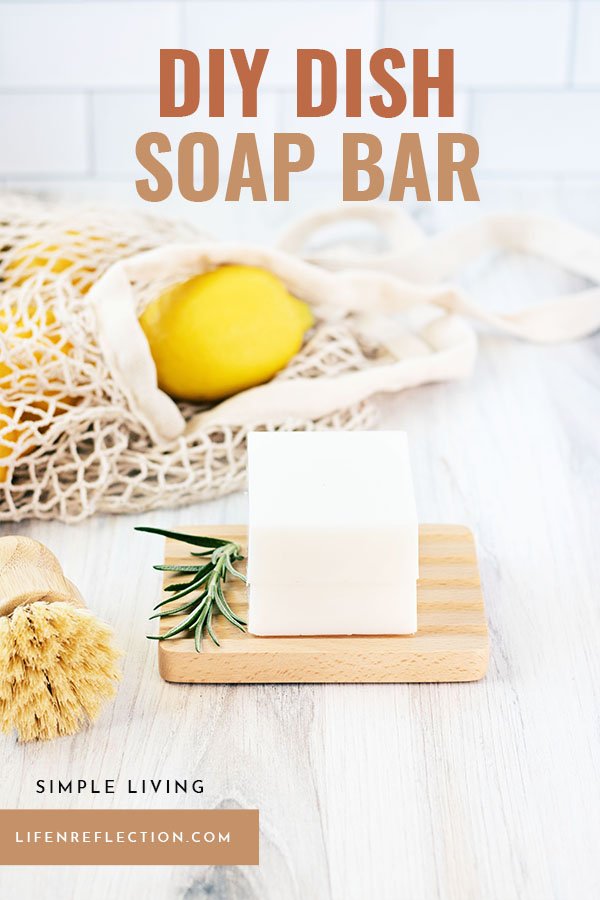 I've been making homemade soap for years but never thought of making a DIY dish soap bar. If swapping out your plastic bottle of dish soap has been on your mind too, you're in for a surprise… This solid dish soap bar recipe makes 2 eco-friendly dish soap bars and each can lasts up to six months' worth of dirty dishes!!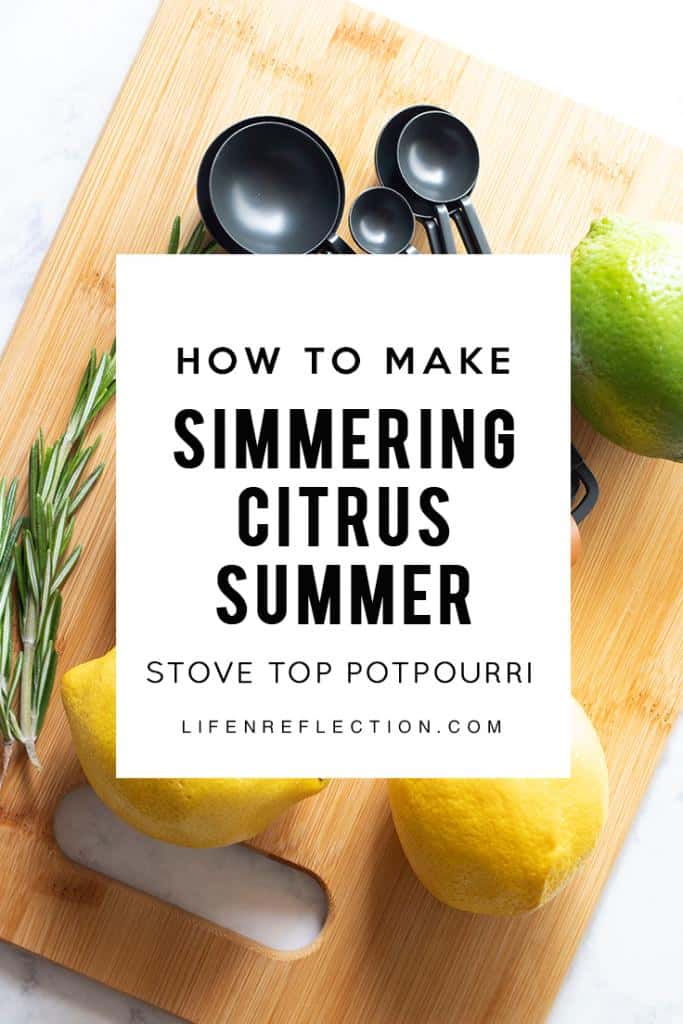 I saved my easiest lemon craft idea for last. Bring the outdoors in with simmering scents of lemon, lime, vanilla, and more. Replace your typical air fresheners with a citrus summer stovetop potpourri recipe. (No fancy wax melting or diffusing device needed.) It's basically a potpourri mix of dry and wet ingredients that you boil in water. So easy!
There are so many ways to use lemons outside of lemonade! I imagine you'll never find yourself wondering what to do with leftover lemons again. You might start buying them in bulk…
Pin these creative things to do with lemons now and Tag #lifenreflection on Instagram to share your lemon craft ideas with us.