20 Easy Melt and Pour Soap Recipes For Beginners
20 easy melt and pour soap recipes for beginners. With a foolproof melt and pour soap base and these creative soap ideas, you have the perfect stress-free craft.
I am so excited to share with you these 20 easy melt and pour soap recipes for beginners!
Fair warning: melt and pour soap making is addictive. With so many ideas for melt and pour soap bases, the possibilities are endless! 
Quite frankly, old-school soap-making with lye scares the bejesus out of me. Especially with a five-year-old underfoot who always wants to stir whatever I'm making. As I shared in my soap making beginner guide, this new approach on how to make soap is simple, quick, and safe.
With a foolproof soap base and these creative soap ideas, you have the perfect stress-free craft. Not to mention, making soap is useful; no wonder so many have made it a favorite hobby. 
This post contains some affiliate links for your convenience, read full disclosure policy.
Why Melt and Pour Soap?
You see a melt and pour soap base has already completed the saponification process (the chemical reaction that makes lye safe for skin). So, you get to skip bringing active lye into your kitchen.
Then the process of making soap becomes as easy as the name suggests: MELT and POUR.
Melt the pre-made base, add color, scent, and any other ingredients you choose, then pour the mixture into a soap mold and allow it to set. It truly is as simple as that.
Where Can You Find a Melt And Pour Soap Base?
I love making soap at home, and over the several years, I've made a lot! But, if it weren't for discovering all-natural melt and pour soap bases, I wouldn't have a single soap recipe to share.
Easy melt and pour soap recipes like these allowed me to jump through all the hurdles, leaving my worries about lye behind and greatly reducing the cost to make soap.
The process of making any melt and pour soap begins with choosing a base.
And there are several different melt and pour soap base types and brands to choose from. Keep in mind not all soap bases are as eco-friendly and natural as we might wish. Here's a quick list of the bases I have personally used –
Melt and Pour Soap Bases:

Find an entire list of the soap supplies I use and an in-depth look at each melt and pour soap type.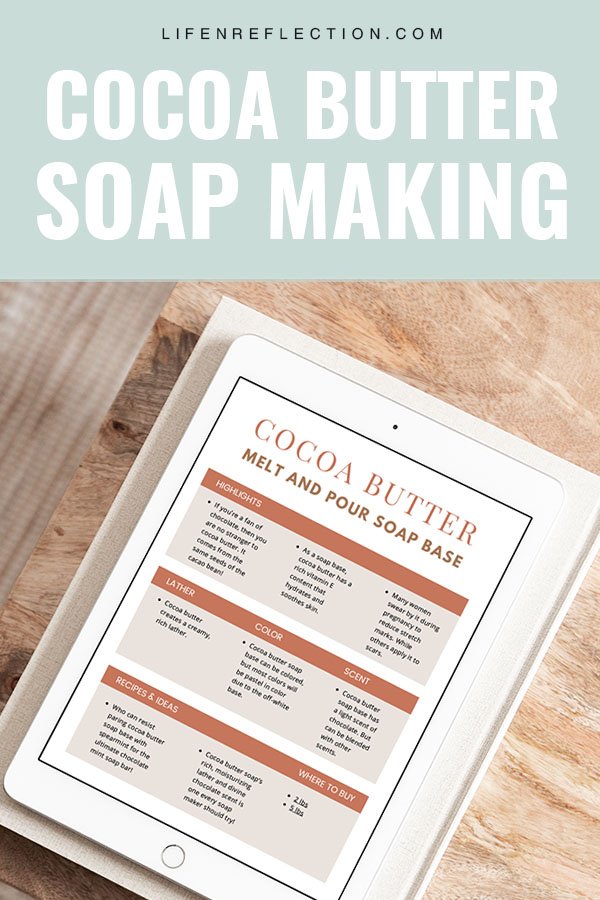 Look to our printable soap making guides in the Simple Living Library to help you choose a melt and pour soap base to create your very own customized soap.
As for soap molds,
Coming from experience, there are a lot of soap molds out there. However, choosing the right soap mold can make all the difference.
(If you've ever had soap stuck in a mold, then you know just what I mean…) I'll just say – Don't try to make soap in a metal muffin pan or milk carton. 
Instead, spend the 10 bucks on an oval, square, or rectangle soap mold that you can use again and again to make soap easily. I share photos of the soap molds I use for more options. 
20 Easy Melt and Pour Soap Recipes For Beginners
Now you know that making homemade soap isn't an impossible task, far from it!
Here are 20 easy melt and pour soap recipes for beginners. Each is unique, colorful, fragrant, and provides step-by-step instructions to make soap without lye.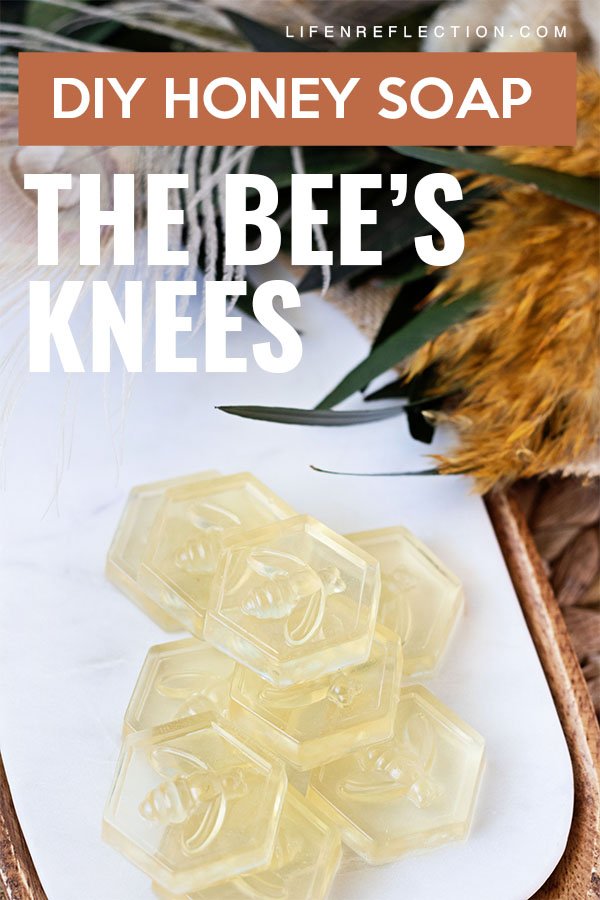 This lemon honey soap recipe looks like a honeycomb, smells like honey, and takes only a few minutes to whip up! It's a great place to start soap making with only 2 ingredients needed: lemon essential oil and a honey melt and pour soap base.
I've gifted many of these adorable honey soap tarts to family and friends. They pair well with this sweet, refreshing lemon lavender sugar scrub recipe.
Don't let this gorgeous soap fool you. It's an easy melt and pour soap recipe! A combination of ground oatmeal, goat milk powder, and honey creates a luxurious hydrating soap.
Together they gently polish away rough skin and cleanse dirt and grime without stripping moisture. 
If you're thinking making an activated charcoal soap facial bar has to be super difficult, you couldn't be further from the truth. It's effortless to make when you use a melt and pour soap base.
You'll love using this DIY charcoal soap if you have combination skin or are prone to breakouts.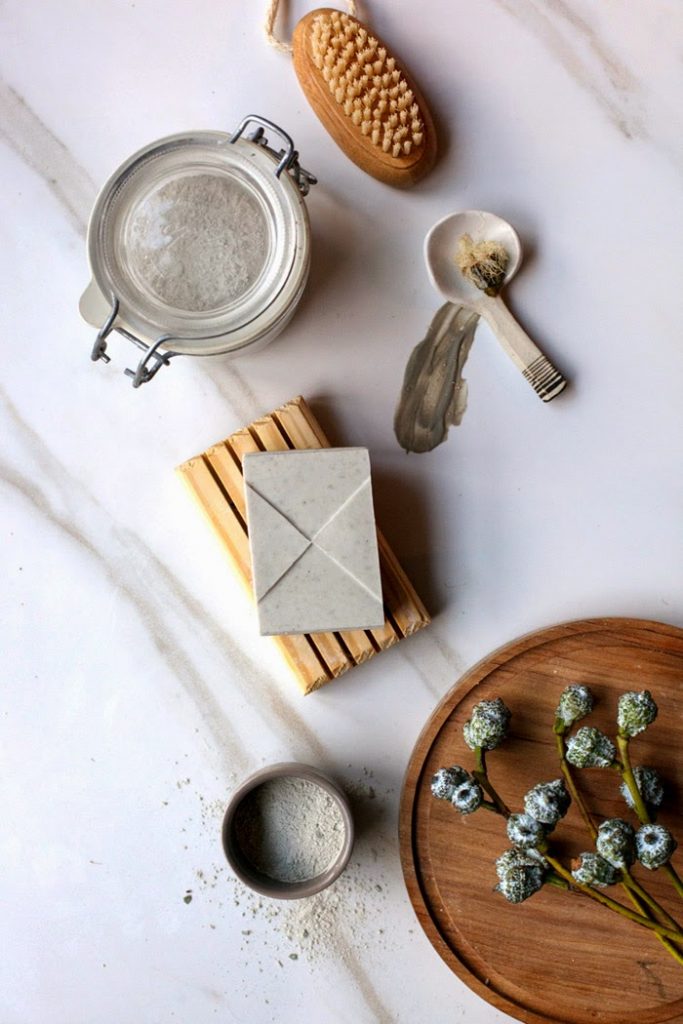 If you want to make soap with a spa-like feel, this eucalyptus clay soap recipe is for you! Under a sudsy lather of French green clay, the soap draws impurities from the skin, and the aroma of eucalyptus offers stress relief.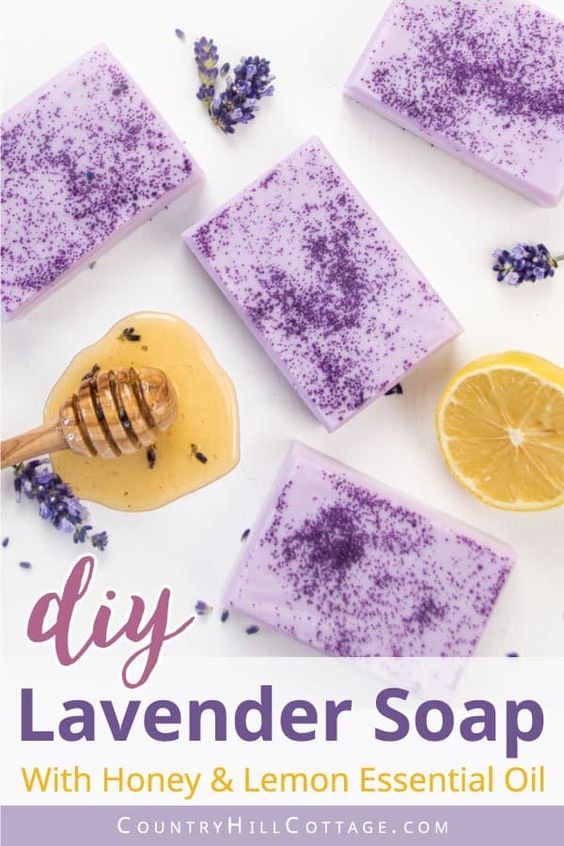 This quick homemade lavender soap recipe is great for beginners. The soap-making tutorial combines fragrant honey, lemon, and lavender to cleanse and nourish the skin.
And it includes free printable labels to create a handmade soap gift. 
Even if you've never made soap before, you'll find this blue cornflower oatmeal soap recipe is easy to recreate. In fact, that's what I love about melt and pour soap, it's neither time-consuming nor difficult to use, and there are endless ways you can make soap for your needs!
I know you'll adore how pretty these handmade soaps look and smell, sprinkled with brilliant blue cornflowers and infused with fragrant jasmine essential oil. Display them in a soap dish or give one as a gift.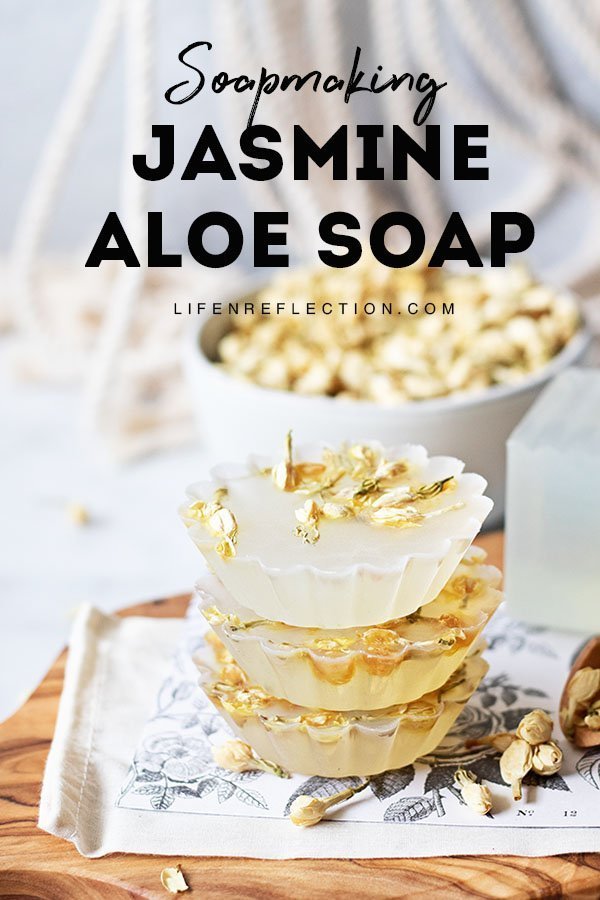 More and more women are choosing to make their own skincare products to leave the bad ingredients out and keep the good in for healthy skin. And soap is definitely on the top of the list!
This melt and pour soap recipe combines dried jasmine flowers for gentle exfoliation into an aloe vera soap base for women of all skin types. It's a soap recipe you'll love making again and again.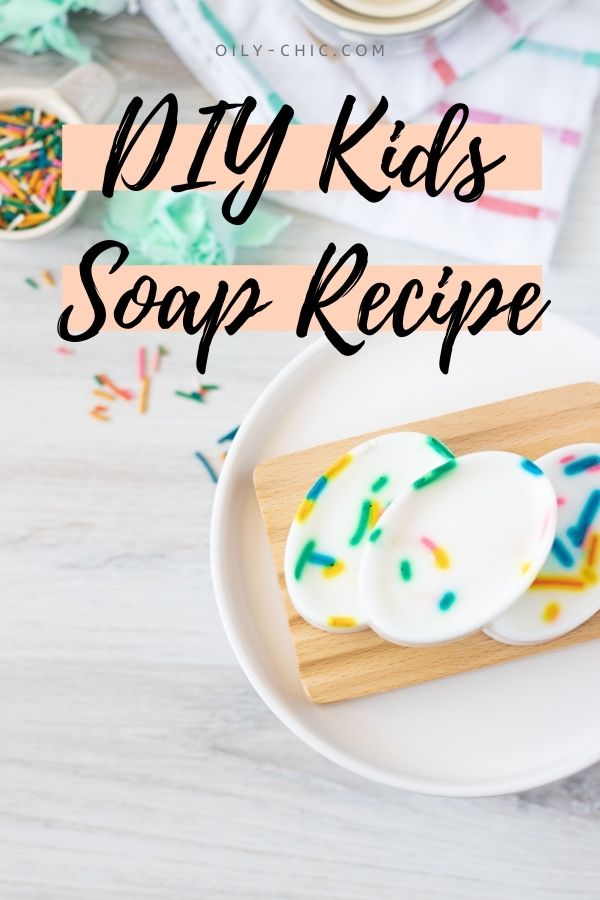 If you've always wanted to try making soap from home with your kids, now's your chance with this brilliantly easy essential oil soap recipe!
Take their love for confetti desserts such as ice cream and cake pops and turn it into a confetti soap they can make.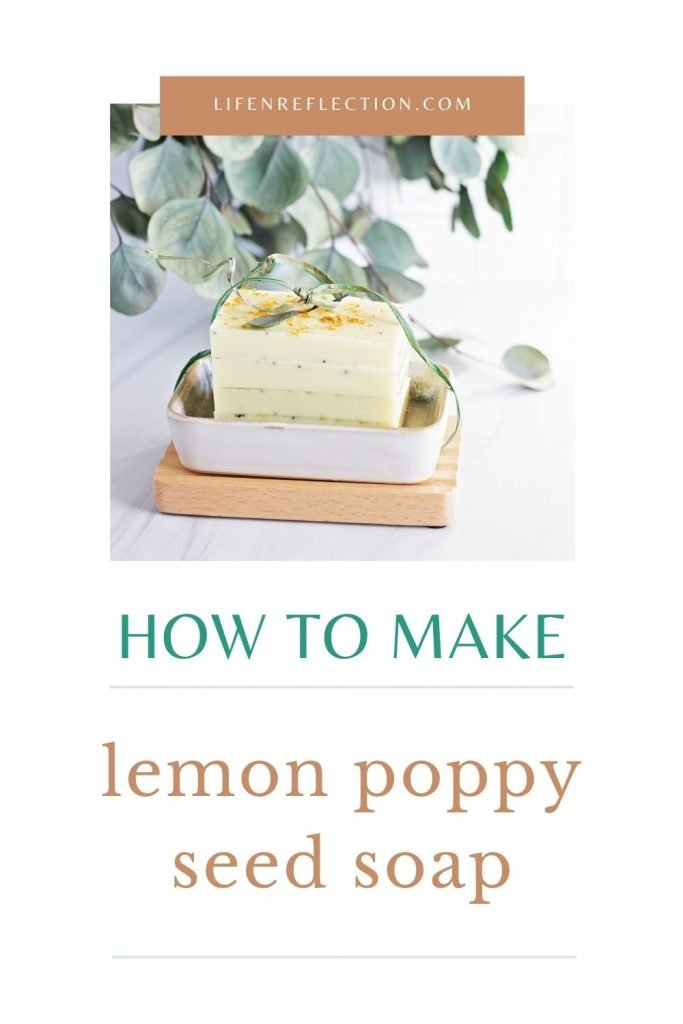 If I had to describe this melt and pour soap recipe in one word, it would be REFRESHING. Beautifully bright and notably refreshing, this soap recipe combines zesty lemon essential oil with a creamy goat's milk melt and pour soap base, natural yellow mica powder, poppy seeds, and lemon zest.
All together it creates a sensational effect of color, contrast, texture, and scent. It's the perfect soap for a morning shower to start the day! And one easy melt and pour recipe I can't get enough of.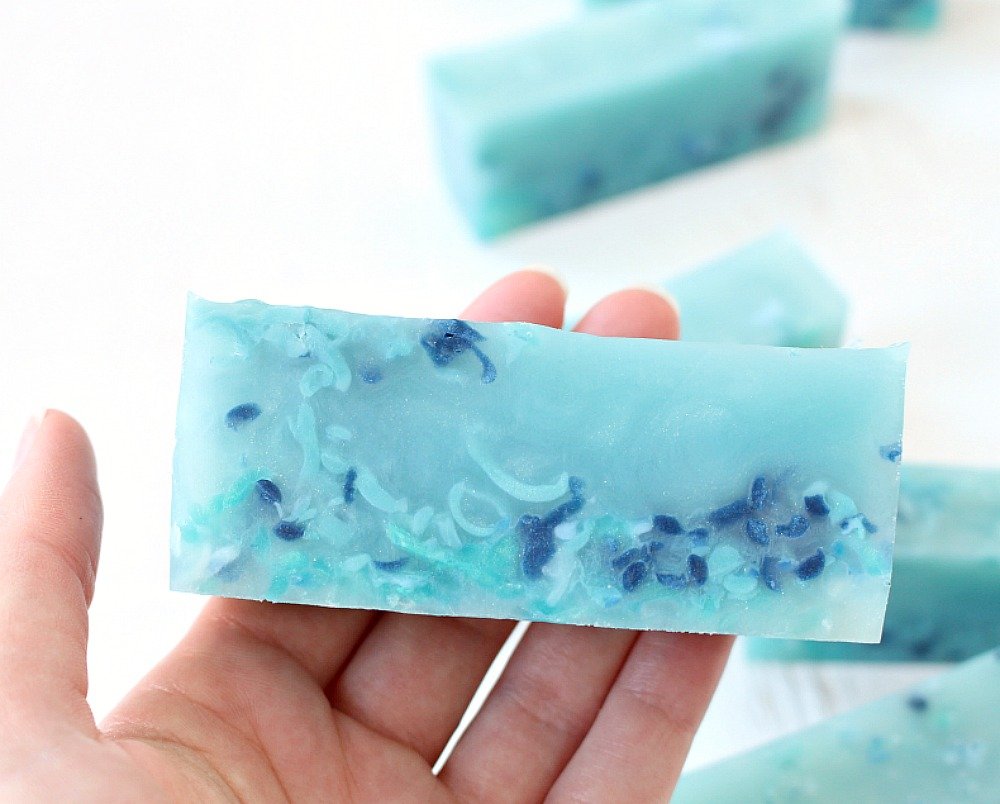 Do you have a love for the lake, ocean, or beach? These blue soap bars inspired by Lake Superior's swirling depths of choppy water will make you swoon! Surprisingly, they are made with melt and pour soap too. 
The creamy white color of a goat milk soap base shines through in this easy-to-make citrus soap recipe. Dried orange slices appear to float in the soap bars with an elegant look. Yet, they couldn't be more simple to make!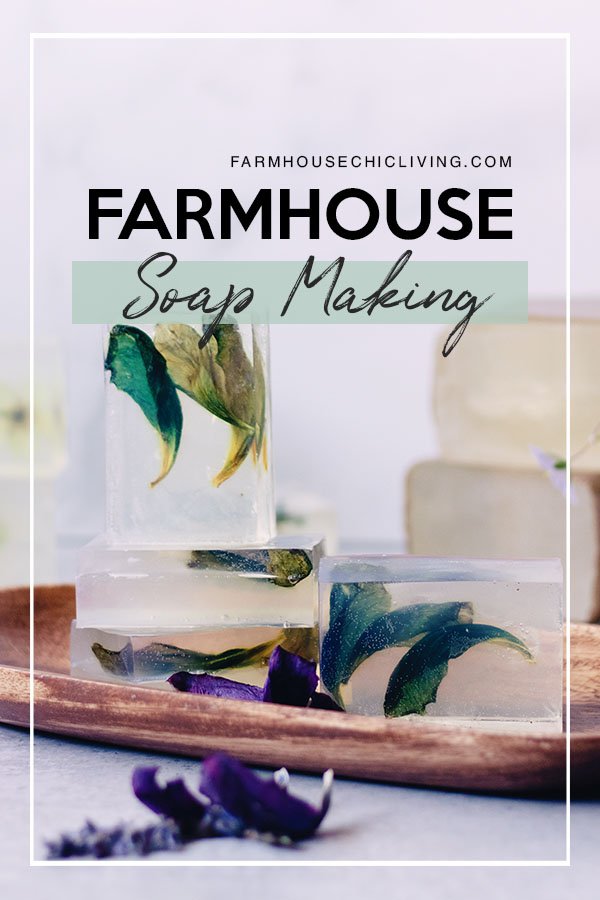 Are you fond of collecting and pressing flowers? Why not capture their delicate beauty in a clear soap bar? These pressed flower soap bars are practical and make beautiful gifts at any time of the year.
Create memorable soap flowers collected on a trip or special occasions such as a wedding or graduation.
I fell in love with pomegranate when I used it to make tinted lip balm. It creates just the right amount of color for my simple everyday beauty routine, and I still can't get enough of the scent!
This pomegranate pink clay soap captures the juiciness of pomegranate in a unique melody of moisturizing shea butter and rejuvenating French pink clay. Hand-poured into distinct layers of varying shades of pink and topped with vibrant pomegranate flower petals. It's everything a luxurious handmade soap should be.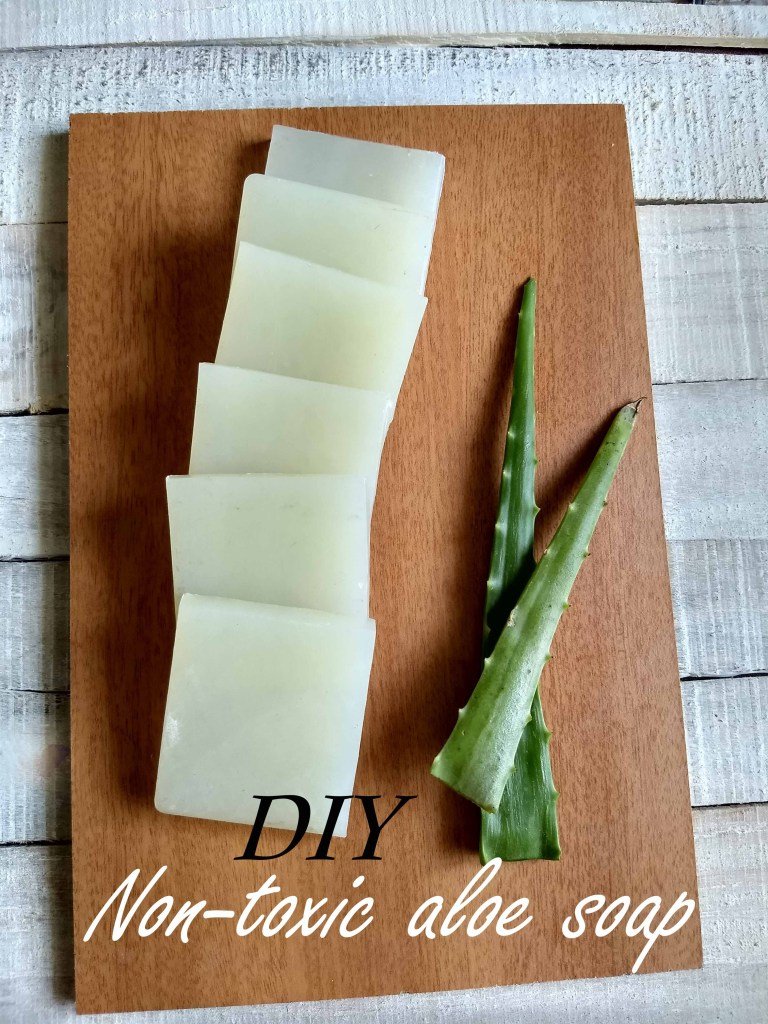 This is one of the easiest soaps you'll ever make! By blending aloe vera gel into a melt and pour soap base, you'll have a homemade aloe vera soap you can use for sunburns, infants, or facial soap!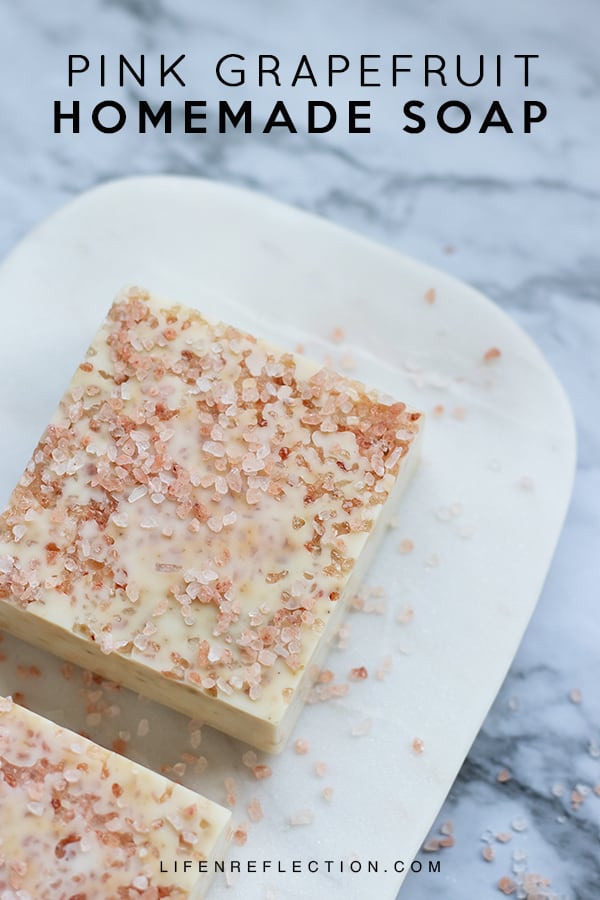 After creating exfoliating Lavender Salt Bars, I thought, why not combine my love of grapefruits' fresh, sweet, citrus aroma with pink Himalayan salt to make exfoliating soap? Often revered as the fruit of paradise, grapefruit offers so many benefits for our health and skin!
This homemade soap recipe for men is easy to make using a goat's milk melt and pour soap base. The addition of sandalwood, poppy seeds, and natural color from coffee grounds and paprika give the soap an interesting color and scent appealing to men.
So if you're looking for a DIY gift for your favorite guy, check out this recipe! 
Gem and crystal soap can be made in various ways. But, most involve steps for experienced soap makers such as layering, embedding, and swirling. But these DIY crystal soaps are much simpler and perfect for beginners.
With a splash of sparkle and color, you can create them to look like gems or crystals. Add a clever free printable tag from Bramble Berry with the message, "You're a Gem!"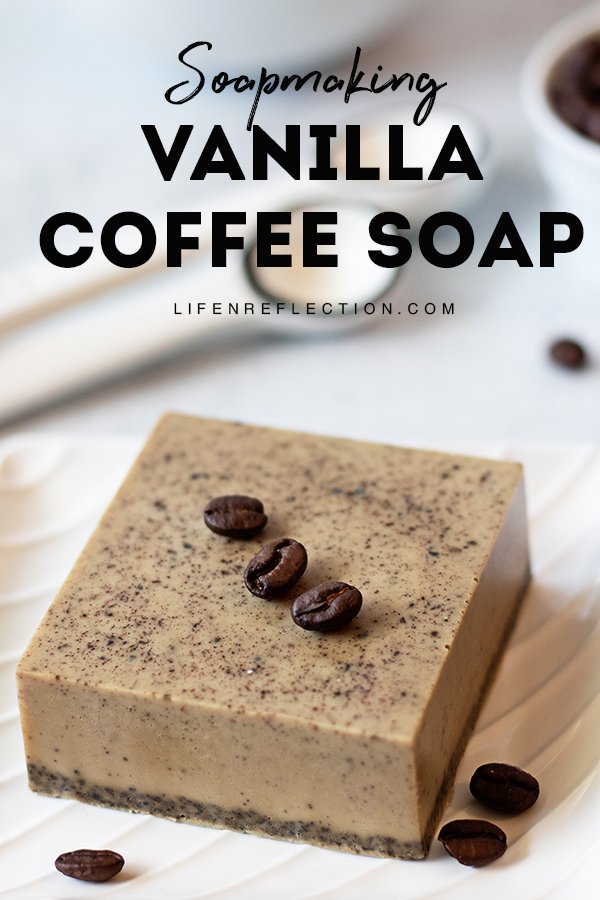 Are you an enthusiastic coffee drinker? Or do you know someone who can't start the day without a cup of coffee? Of course, you do!
Soak up all the comforts of a great cuppa with a homemade soap recipe for coffee soap. All you need is three ingredients! 
This easy melt and pour soap for beginners from Soap Deli News is handcrafted using dandelion-infused oil. Discover how to infuse botanicals into carrier oils to incorporate into homemade soaps, in addition to learning about the health and skincare benefits of dandelions.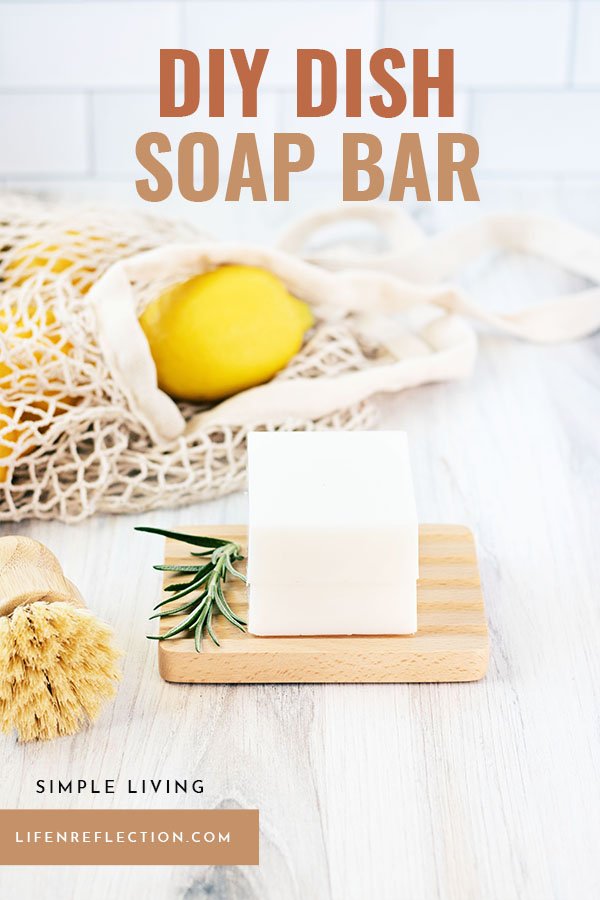 This last one will have you thinking outside the box for sure! I've been making homemade soap for years but never thought of making a DIY dish soap bar until last year.
This solid dish soap bar recipe makes 2 eco-friendly dish soap bars, and each can last up to six months' worth of dirty dishes!!
Making your own soap is a simple project at home with easy melt and pour soap recipes. The great thing about making your own soap is that you are in charge. You can decide what to make, what scents you like, what color you're after, and the ingredients you want for your skincare needs.
With so many melt and pour soap bases to choose from, you'll never run out of ideas! Once you begin to experiment, you will discover that there's a base for every skin type. But if you've never made soap before, I recommend you check out our beginner soap making guide first. Then come back here and whip up a batch of your favorite soap from this list.
YOU MAY ALSO LIKE: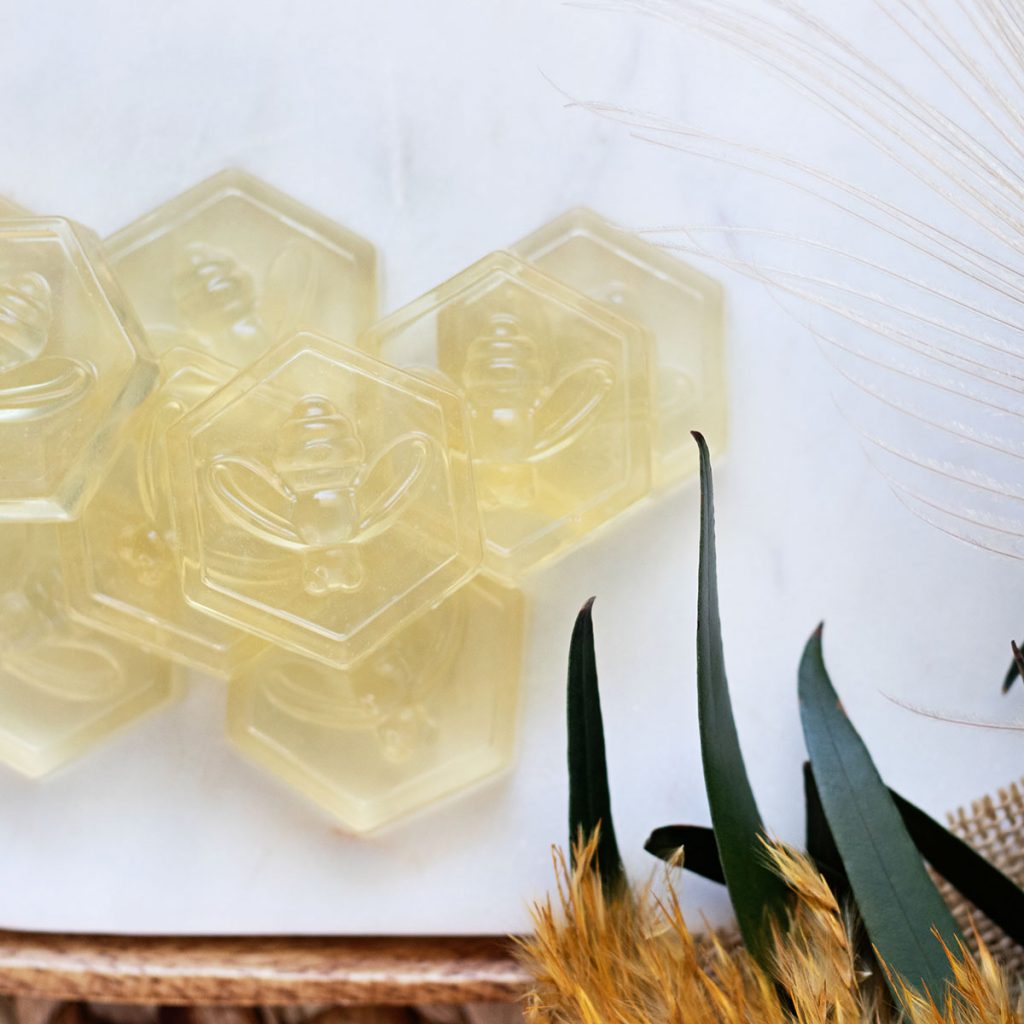 Pin one or pin them all, and don't forget the free printables for soap making above—tag #lifenreflection on Instagram to share your soap making with me.