What are the best soap molds to make handmade soap?
If you've started making soap or the idea of making soap has piqued your interest, then I'm sure you're on the hunt for the best soap molds! It might sound crazy to some, but a beautifully made bar of soap is an achievement worth seeking. 
Coming from experience, there's a world of soap molds out there. But choosing the proper soap molds can make all the difference in the final product and, honestly, your enjoyment in soap making. (If you've ever got soap stuck in a mold, you know just what I mean…) 
Once you find the best soap molds for soap making, you'll discover it's easier than ever to make batch after batch of handmade soap!
For your convenience, this post contains some affiliate links; read the full disclosure policy.
Why Make Handmade Soap?
Frankly, a bar of soap can change your life in many ways.
Rather it is to:
– save money
– live a more zero-waste lifestyle
– start a side-hustle
– makeover your skincare routine with only natural ingredients
– start a new hobby
– create homemade gifts
Or all the above, in my case, soap making is purposeful, frugal, and creative. I have been hooked since my first soap making experience. And I know your life will be enriched by learning how to make soap too! But it all comes down to using the best soap molds. 
P.S. If you're new to soap making, don't miss all the free soap making guides and cheat sheets in the Simple Living Library.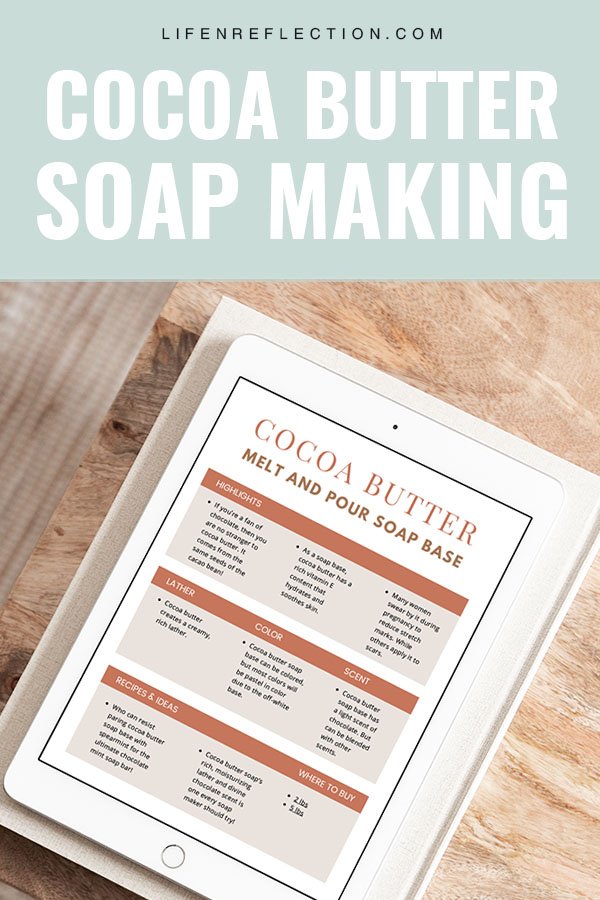 Related To: Beginner Guide to Soap Making
Related To: Soap Making Recipes
What Are The Best Soap Molds?
It's incredible how many different shapes, sizes, and styles soap molds come in. Just like the variety of melt and pour soap bases, there's an extensive amount of soap molds. On top of that, there's also a choice of materials from wood to silicone and metal to plastic.
I have tried them all, and now I'm ready to share with you the best soap molds I've used! 
How to Choose a Soap Mold:
Silicone, wood, metal, plastic, and kitchenware can be used as a soap mold. But choosing the right soap mold can ensure your success, save money, and make the process much easier! 
For me when it comes to choosing a soap mold, I want a mold that is easy to use, easy to clean up, and can be used again and again. 
Are you ready? Let's dive into each type of soap mold and which ones made it into my recommended soap making supplies! 
Plastic Soap Molds
Plastic soap molds are the most inexpensive of all to make soap. They come in intricate designs and are sold in packs of single molds as well as trays. You've probably come across these at your local craft store, as did I.
I brought home a plastic tray mold with pretty French words and detailed icons. And I couldn't wait to use it! 
But, when the time came to pop the soaps out – it ruined them. The intricate designs didn't pop out with the soap bars, and the French words weren't really legible. To make matters worse, the plastic mold even cracked in one corner, rendering it useless to try again. 
The same happened when I tried to use plastic molds for bath bombs too. The plastic molds cracked or busted under the weight of the bath bombs. That being said, steer clear of plastic molds. There's a reason they're cheap.
Metal Soap Molds
I have a treasured Amana Recipe cookbook from the 1940s from the Amana Colonies. It's their bread and cookie recipes that I adore. But, inside the book, there are so many unusual yet clever tips to be found, like saving bread crumbs and bacon grease. But, one such tip mentioned using a bread loaf pan as a soap mold lined with butcher paper, A.K.A parchment paper. 
This gave me ideas to use my mother's vintage biscuit, tart, and Jello molds to make soap… 
I made these gorgeous jasmine aloe vera soaps poured directly into mini stainless steel tart pans. I didn't have much trouble getting the soap out, as the aloe vera soap base is kind of tacky. 
But, when I made soap again in these tins with a shea butter base – they got stuck! I tried all kinds of things to get them out. The fridge, freezer, and lots of pounding on my cutting board finally produced a result.
So, I would either line your metal soap molds or only make glycerin soap in them.
But be aware that if you're using a metal container as soap mold, make sure you avoid all the types of metal listed below because the metals can react with the lye in the soap causing harmful gases to be released. 
Metal Types to Avoid for Soap Making:
– aluminum
– cast iron
– copper
– tin
Stainless steel, on the other hand, is safe to use as a soap mold.
Silicone Soap Molds
Silicone molds have become very popular for making all things, including soap. And to my surprise, silicone is non-toxic, doesn't need any lining, and won't ever crack or shatter like plastic. And silicone soap molds will last for years, so you can use them over and over again(be still my green heart). 
Every silicone mold I've used has been super easy to pop the soap out when it's cured. All it takes is a tug from the side and a push from the bottom of the mold to release a soap bar. They are fairly simple to clean, too, and perfect for small to medium soap batches. All in all, they are the best soap molds I've ever used! 
In fact, I have so many silicone soap molds now that I had to dedicate a large container and shelf in my studio closet just for them. Square, round, oval, honey bees, roses, snowflakes, pumpkins, and the list goes on. Let me share several of these with you and examples of using each type. 
24 Plus Soap Molds and Recipes – Starting with Standard Soap Molds
Suppose you're looking to make soap start here with 24 plus soap molds and recipes for each! These standard types are the best soap molds for a traditional appeal. You'll find these sizes and shapes are most often used to make handmade soap. 
Square and Rectangle Soap Molds
Call them basic if you wish, but square and rectangle silicone soap molds are far from basic. Each can be used to layer unique colors or slice into smaller parts to embed into soap bars. And you have the flexibility to make just one soap bar, a small batch, or half a dozen with a single soap mold! 

Where To Buy:
– square silicone mold: single try of 6 squares
– 3 pack of 6 squares silicone soap molds
– rectangle silicone mold: 2 pack of 6 rectangles
Soap recipes using standard soap molds:
Loaf Soap Molds
A loaf soap mold is, quite frankly, an indispensable soap making tool. Easily create layers and swirls in your handmade soap in addition to unique uniform soap tops. 

Where To Buy:
– Large Silicone Loaf Soap Mold in a Wood Base with Soap Knives
– 2 Pack of Large Silicone Loaf Soap Molds in a Wood Base
– Large Silicone Soap Mold with an Adjustable Wood Cutter
Soap recipes using loaf molds:
Oval and Round Soap Molds
I don't know what it is about an oval, but I love making soap in this shape! I've made oval lotion bars too. And as for round soap molds, they are the best for making loofah soaps or adding decorative tops or toys inside. 

Where To Buy:
– oval soap mold with 4 cavities
– round silicone mold with 12 cavities
Soap recipes using loaf molds:
Unique Soap Molds
What I love most about using unique soap molds is the personality it adds to even the most basic soap recipe. Take my simple creamy honey and goat milk soap, for example. You can choose a unique soap mold to match your room decor or make a fun seasonal gift. 

Where To Buy:
Soap recipes using unique soap molds:
Soap Mold FAQS:
How do you get melt and pour soap out of a mold?
If you're using a silicone soap mold, as I recommend, it is quite easy to get melt and pour soap out of a mold. Once a soap cures, it creates a tight seal in the soap mold. To break this seal, follow these quick steps:
1. Flip the soap mold over your surface.
2. Pull the sides of the soap mold to help break the airlock.
3. Gently press the back of each soap cavity one by one with your thumb to pop the soap out.
If this doesn't work, try peeling back the soap mold until the soap pops out. And If that doesn't work. Place the soap mold in the freezer for 10 to 15 minutes and try again. 
How do you sanitize silicone molds?
Before making handmade soap clean the soap mold with soap and water. Dry with a clean non-lint towel, such as a microfiber towel.
To sanitize, spray the soap mold after washing it with rubbing alcohol and allow it to sit for 5 to 15 minutes. Then wipe clean with a non-lint towel. 
How long should melt and pour soap stay in the mold?
How long should melt and pour soap stay in a mold is a fair question. Allow melt and pour soaps to cure in the soap mold for 3 to 6 hours. You can leave them overnight without any harm, but 3 to 6 hours is enough time for the soap to cure. And once removed from the soap mold, they are ready to use!
I don't recommend placing the soap in the refrigerator to harden, as this can create a film on the top of the soap. 
Can I use soap molds from my kitchen?
Many of us already have silicone molds we use for baking. So, it's a pretty common question to ask if you can use soap molds from your kitchen. 
If you're adding fragrance to your handmade soaps, be it with essential oils or fragrance oils, do not use the same molds for baking. It's not the scent that concerns me. So, your blueberry muffins smell like pine soap… But what about the residues that may remain in the mold? Are they intended for digestion? Likely not! 
This is why I recommend keeping your silicone molds for soap making separate from your kitchen tools. I follow the same philosophy for all my soap making tools.
YOU MAY ALSO LIKE:
What types of soap molds have you tried? Do you think silicone makes the best soap molds too? Let me know in the comments.
P.S. Don't forget your soap making cheat sheets from the Simple Living Library. And Pin these creative soap molds and recipes to inspire your next batch of soap! Tag #lifenreflection on Instagram to share your soap making with me.