15 Candle Gift Ideas for Candle Lovers
The best candle gift ideas for candle lovers! Discover what to gift someone who loves candles and what items pair with candles.
One of the best things about candles is that they're a fitting gift all year round. From flower blossom fragrances in the spring to woodland fir aromas in the winter, you can buy or make candles for any situation under the sun. That is one of the many reasons why candles are globally beloved.
Sometimes though, it can be hard to think of what to give someone who loves candles. Obviously, you could give them more candles, but there's got to be more than just a candle to give someone, right? Well, put your worry aside because I am here to confirm that there is indeed more than just candles to gift a candle lover.
Whether you're here for a special gift or a treat yourself occasion, let's dive into 15 of the best candle gift ideas for candle lovers that are more than just candles.
For your convenience, this post contains some affiliate links; read the full disclosure policy.
What's a good candle gift?
There are plenty of great gifts to go with a candle! One that you might not think of is a set of matchsticks, and surprisingly this can turn a simple gift box into an aesthetic duo.
Handwritten notes are another wonderful touch to a candle gift. It's cost-efficient, and there are many different ways you can use the note, to personally tell the gift receiver the benefits of the scent you picked or why you chose or made the candle you did for them.
If your recipient is high-tech, an electric lighter is a handy tool! If your gift receiver is more old-fashioned, a candle snuffer still makes for a stylish and cost-effective gift for the candle lover in your life!
Related To: Best Christmas Candle Scent Recipes for DIY Candles
What items pair well with a candle?
If you're looking for more than just matches to pair with your candle gift, a sophisticated match cloche makes for a classy and elegant touch. And there are also dozens of different colors of candle care kits and supplies that make for a great pairing with any candle gift!
Now that we've given you a couple of ideas to get your creative thoughts going, ready to get to it? Follow along for 15 of the best candle gift ideas for anyone in your life that can't get enough candles!
Related To: 3 Common Candle Tools And How To Use Each
The 15 Best Candle Gift Ideas for Any Candle Lover In Your Life
Finding a gift for a candle addict can be tricky, but it doesn't have to be! I've pulled together a list of fifteen creative and unique gifts to give to the candle lover in your life. So, you'll know what to give someone who loves candles and what items pair with a candle.
1. Candle Care Kit

Sometimes, a few things can go a long way. That's exactly the way it is with a candle care kit! You may not think much of it at first, but things like this are essential if you want to help keep your candles in their best shape.
Need a last-minute gift idea? These candle care instructions with tips and tricks are an easy, quick addition to any candle gift! They are a handy free printable of candle care cards that you can tuck into a gift bag for thoughtful candle care tips.
2. Wax Melt Warmer

It's hard to go wrong with a wax melt warmer. Stylish and great for decorations, they come in all shapes, sizes, and colors to match any specifications needed!
3. Massage Candles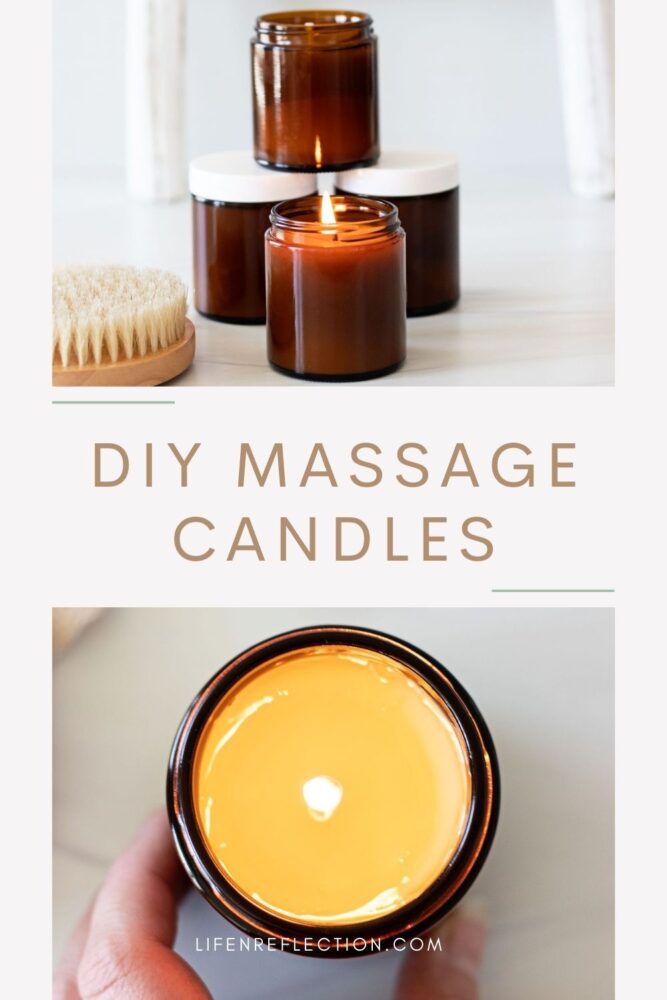 What better gift to give a candle lover than the gift of both a one-of-a-kind candle and a spa day all in one? These massage candles take the best of both worlds and seamlessly roll them into one. Talk about a perfect gift!
4. Creative Candles Made Simple Book
If you know someone longing to take their candle making skills to the next level, the Creative Candles Made Simple book makes for a spectacular gift. Each candle project is uniquely handpicked by me to refine and evolve your candle making skills and bring out your inner artist.
5. Match Cloche

As I mentioned earlier, matches can make a great addition to a candle gift. If you're looking to go the extra mile to add a touch of elegance to a candle gift or your own home, a match cloche is undoubtedly what you've been searching for.
6. Beeswax Tea Light Candles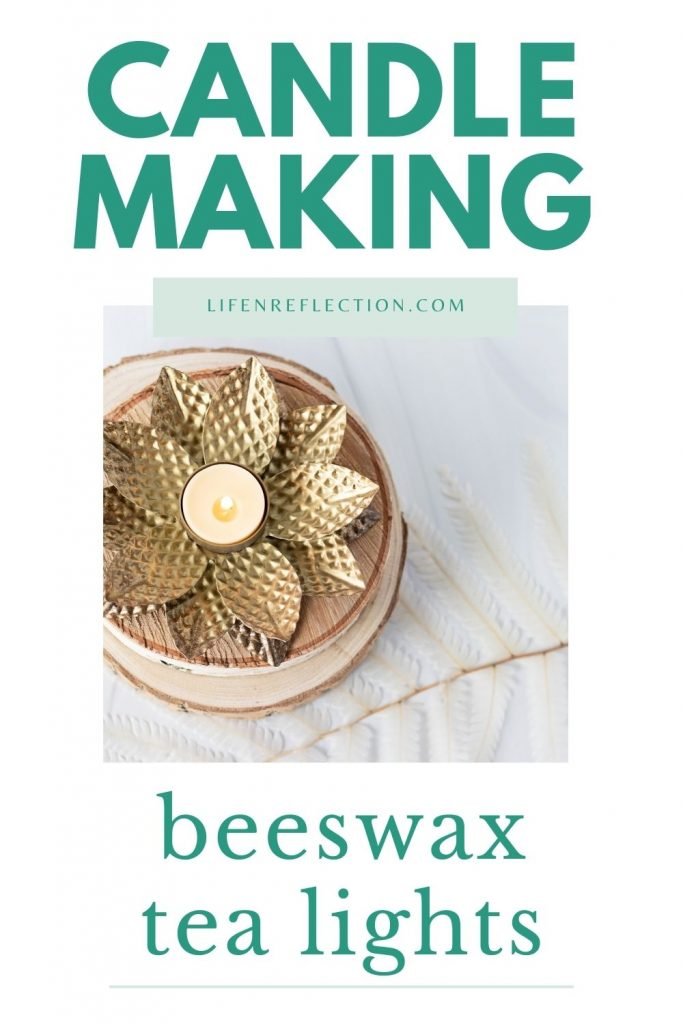 Whether you just adore the style of tiny tea lights or love them for their ability to decorate any party theme. These beeswax tea light candles make for a splendid gift and even burn about five times longer than paraffin wax ones. (Any candle addict will appreciate the longer burn time!)
7. Tea Light Candle Holders

These tea light candle holders are simplistic enough to go with everything. Or you can go organic with a birch log for tea lights. And if you want to add an extra personal touch – you can do that too! Label it, paint it, or put a ribbon around it; tea light holders can adapt to anything!
8. DIY Scented Candle Refill

An excellent gift for the candle lover in your life, this eco-friendly, DIY scented candle refill kit comes with everything you need to hand-pour wax into an empty candle container for the best beginner-friendly experience!
…Speaking of empty candle containers, check out these 50+ ways to reuse candle jars.
9. Pillar Candle Holder

Pillar candle holders are a fantastic gift for any candle lover! It helps elevate and display the candle while still making it the star of the show. The best part? They can be worked into any home decor style!
10. Cheese Mold Candle
If you're looking for a unique wood candle that will be a centerpiece of its own, this cheese mold candle is your answer! Whether you're a fan of rustic farmhouse style or just one-of-a-kind things, this cheese mold candle is for you.
11. Taper Candle Holders

If you're making or gifting taper candles, why not include a set of taper candle holders? Modern and stylish, taper candle holders are the best for any tall candle needs. They come in various heights and can be arranged and adapted to fit whatever color or aesthetic you need.
These rolled beeswax candle tapers are ridiculously easy to make. And kids can make them – so you can double your efforts with gifts for teachers and grandparents too! Plus, they give a long-lasting burn that will allow you to enjoy them time and time again.
12. Dried Flower Candle Melts
There's something so beautiful about the ability to dry and preserve flowers to use in DIY projects. Whether you've made a hundred candles or none, these dried flower candle melts make for a perfect beginner's project!
13. DIY Hand Stamped Candle Bags
When paired with muslin candle bags, these DIY hand stamped candle bags make for an incredible and fun way to package any candle or candle accessory for gifting.
14. Candle Making Kit

Make candle making easy with this eco-friendly candle making kit, a perfect gift for anyone that's been longing to get around to making a candle but has been unable to find the time to get supplies.
15. Votive Candle Holders

Elegant and chic, votive candle holders are perfect for adding that extra touch to your decor. All candle addicts will appreciate the ambiance they provide, and they can be used all year round!
So, whether you're opting for homemade or bought, there's a perfect gift waiting for every candle lover in your life! Don't be afraid to get creative and let these ideas lead you to one of your own.
YOU MAY ALSO LIKE:
Save these candle gifts to your Candle DIY Pinterest board, and while you're there, be sure to follow Life-n-Reflection for more inspiring ideas.
Did you know you can Tag #lifenreflection on Instagram to share yours with me?