Why Are Anti-Aging Skin Care Recipes So Sought After?
It's no secret that most women want radiant, youthful skin. Many women have a skincare routine made up of anti-aging skin care tips and products they either read about in a beauty magazine or discovered on Instagram or Pinterest. And those of which provided some anti-aging results likely became a part of their skincare routine.
BUT, over time and often as we age and our skincare needs change – yet many women stick with what they've been using out of habit. Truth be told, women over 40 with gorgeous skin aren't just lucky, they work at it!
Aren't over the hill yet? Neither am I, but it's never too early to start providing your skin with the right ingredients to prevent wrinkles and boost cell turnover. This is why I created these 10 anti-aging skin care recipes, now instead of later. 
This post contains some affiliate links for your convenience, read the full disclosure policy.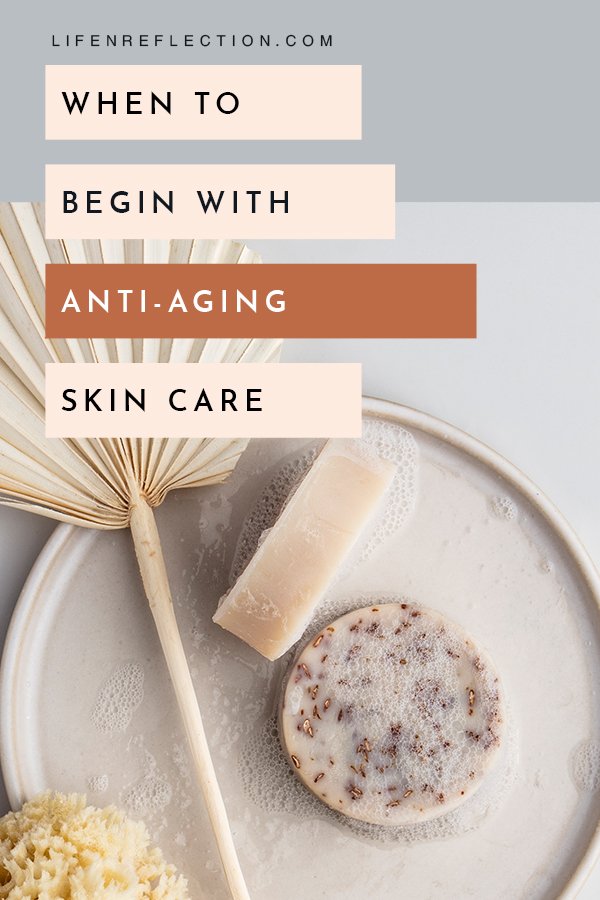 Start Now With Anti-Aging Skin Care
Everyone knows a big part of skincare is all about repeating steps each morning and night, day in and day out. BUT, what if you are repeating the wrong steps?
We are all guilty of making skincare mistakes, even when we know better. Life just gets busy and we can forget to clean our makeup brushes. Or we can try to avoid the elephant in the room (that we are aging and therefore our skin is changing).
Women with gorgeous skin recognize this obvious dilemma and not only have a skincare routine they follow but they also know the importance of choosing the right products especially when it comes to anti-aging skin care.
If you're using the wrong ingredients for your skin, it can actually have an adverse effect.
As I've said before, "The secret to anti-aging skin care is using nutrient-dense active ingredients without unnecessary fillers or toxic additives. And as a result, you can achieve a gorgeous, glowy, younger-looking complexion!"
The beauty of making your own anti-aging skin care recipes is in the selection. You can choose the quality and purpose of each and every ingredient. Not only that, but you can also format it for your skin type!

Do you have normal, dry, mature, oily, or combination skin? Take our Skin Type Quiz now to discover yours!
That's right you can skip the overpriced anti-aging products and restore your skin and youthful glow with homemade skincare recipes!
10 Anti-Aging Beauty Recipes You've Got To Try
Are you ready to start with anti-aging skin care? Dive into these 10 natural anti-aging remedies no matter your age!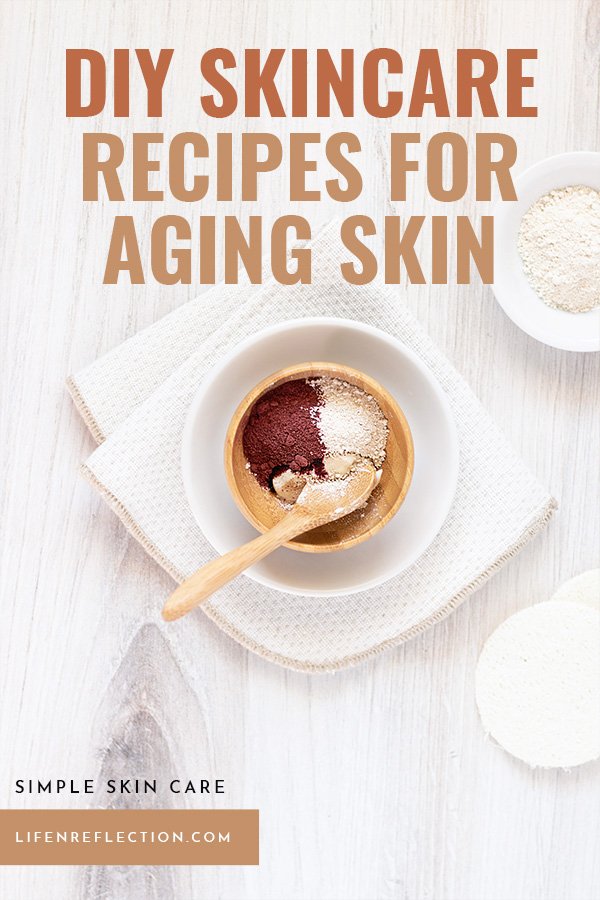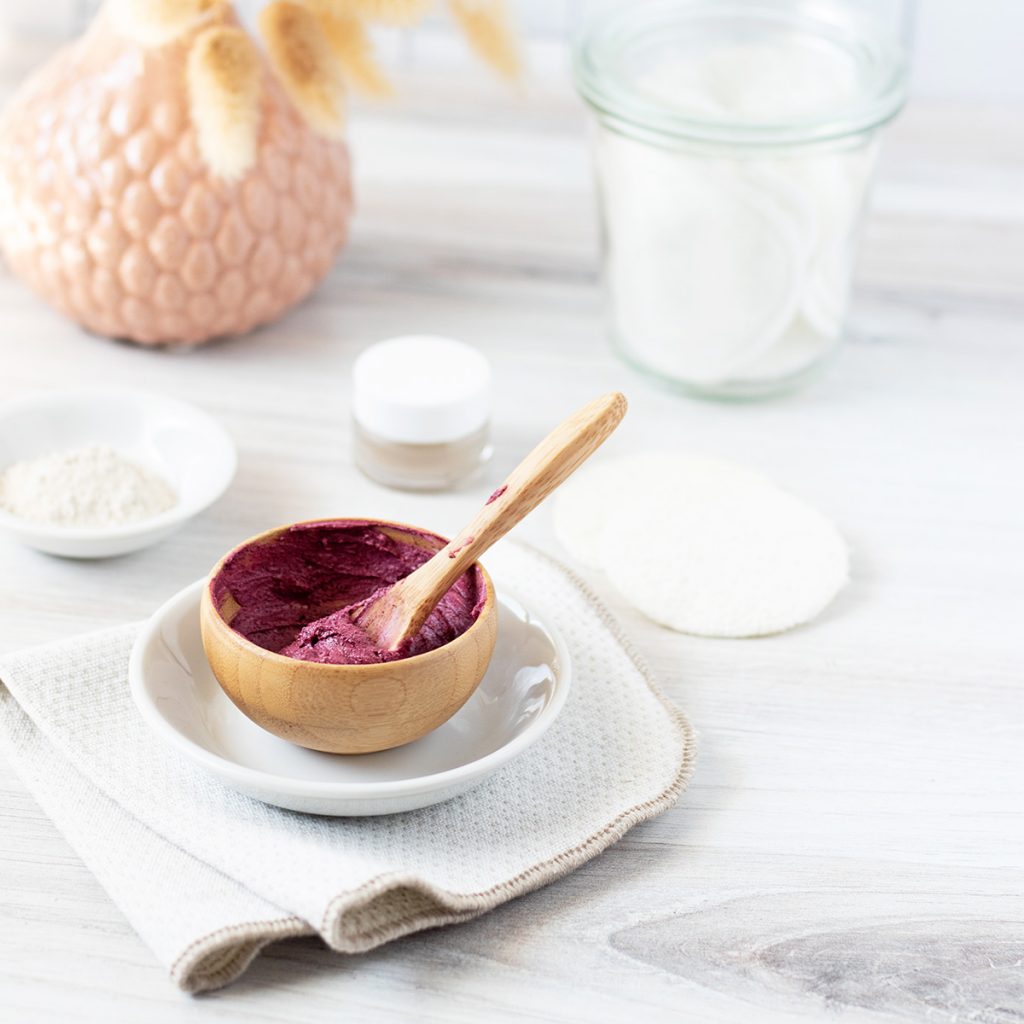 This homemade face mask recipe truly is better than Botox! By selecting a clay-based on your needs and combining it with other key ingredients like hibiscus powder and rosehip seed oil you can clear the way for youthful skin. You'll find this anti-aging face mask softens fine lines and plumps up the skin diminishing the signs of aging. 
Many women dream of soft pouty lips. And some of them are willing to go under the knife to get them! Which is not only expensive but risky!!
Did you know you get soft pouty lips without the risks or spending thousands of dollars? This DIY lip scrub recipe doubles as natural lip plumper! Within just a few minutes of using it, you'll see beautiful fuller lips looking back at you in the mirror. And the results will last for a few hours, plenty of time for a night out on the town!
Is your skin dull and lacking luster? You may be missing out on one of the simplest yet effective skincare treatments – face steaming! You see, by adding the best essential oils and herbs for face steaming you can cleanse and nourish the skin with luxurious results. Choose the best anti-aging ingredients for face steaming in this all-in-one guide. 
For those of us who have been steeped in clean beauty for some time, we know the powerful benefits and ways to use aloe vera are with certainty – endless. Many have deemed it the holy grail of ingredients for skin care and hair care including the Egyptians who refer to aloe vera as the "Plant Of Immortality" (source). And across the ocean from one desert to the next, Native Americans call aloe the "Wand of Heaven" (source).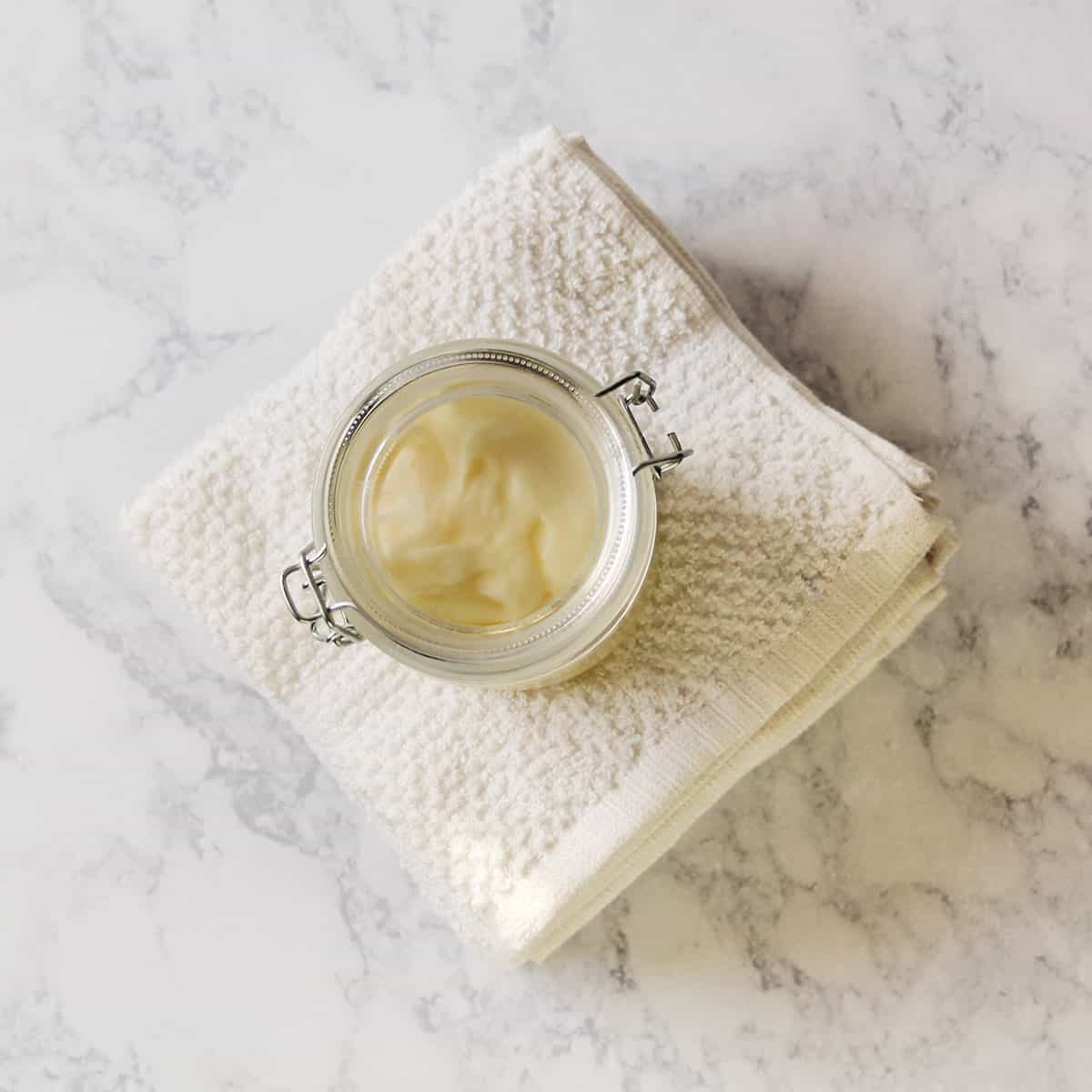 Reap the incredible benefits of aloe vera with this recipe for a homemade aloe vera face cream – it's so much better than store-bought!
What's a hibiscus DIY toner got to do with anti-aging skin care? Everything! Soak in all the goodness of anti-aging remedies in this face toner recipe you can make at home without any fuss! Follow my DIY toner instructions for a soothing hibiscus toner and mist for radiant youthful skin all day long.
If you are no stranger to the wake-up call of a steaming cup of coffee, just wait till you try it on your puffy eyes in the morning!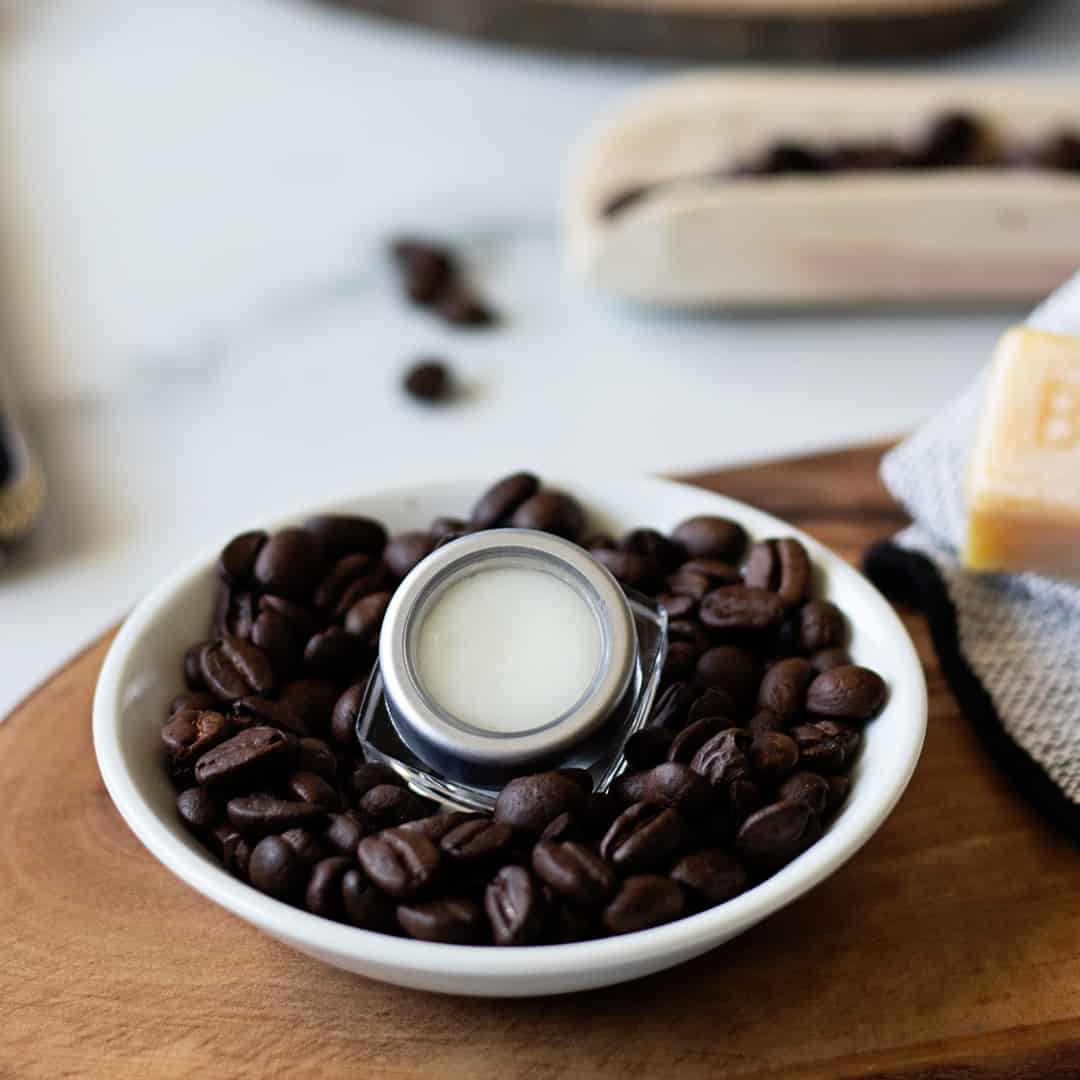 Caffeine is one of the most popular ingredients you can use to reduce eye puffiness and dark circles according to the experts. Its anti-inflammatory properties decrease swelling by constricting blood vessels under the eye without even a tickle. Make this clean beauty recipe for a DIY coffee eye cream now.
Combine coffee grounds with another multipurpose beauty ingredient – coconut oil. Together they will hydrate and tone the skin while reducing the appearance of cellulite. How? Coffee is packed full of antioxidants, making it naturally anti-aging and detoxifying too. Best of all, it is a natural astringent that makes your skin tighter and firmer. Whip up this natural skin tightening DIY coffee body scrub in your kitchen.
The floral, almost fruity scent and the layers of white and pink poured to make this anti-aging soap recipe is reminiscent of a garden rose and all her many layers. Sprinkled with hibiscus flowers this soap bar has a luxurious appearance and a rich lather bursting with benefits for youthful skin.
Cleopatra, the last pharaoh of Ancient Egypt, is renowned as quite possibly the most beautiful woman in human history. Known throughout the world for her stunning beauty, radiant skin, and rose fragrance. She is said to have bathed in milk, lavender, and rose petals to keep her skin soft and youthful.
Soak it all in and let your inner Cleopatra shine with three luxurious natural milk bath recipes including the anti-aging moon milk bath.
This rose garden DIY bath bomb recipe uses beet powder for natural pink color with a combination of dried rose petals. The classic scent of rose blended with eucalyptus essential oil creates an irresistible, ultra-indulgent treat – you've got to try! While rose works to rejuvenate skin and pink Himalayan salt relax tired muscles.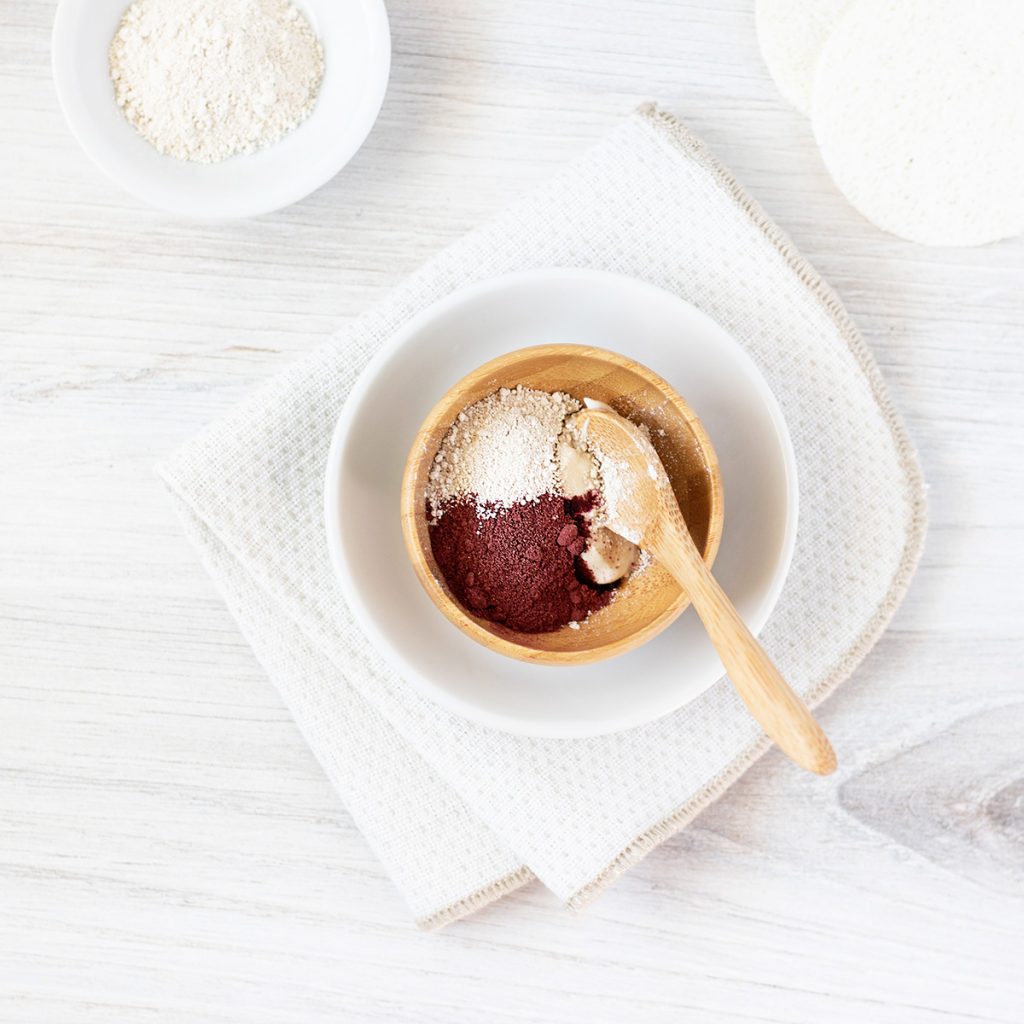 No matter your age, radiant skin doesn't happen overnight. But, creating and maintaining a regular skincare routine combined with the best anti-aging skin care ingredients is definitely an investment that will pay off. You'll have healthy and youthful skin for years to come.

What's the one anti-aging skincare recipe you're going to try today? Share it on Instagram Tag #lifenreflection. And don't forget to pin your favorite recipes above!