15 DIY Scented Candles You Can Make In a Weekend
These 15 DIY scented candles you can make in a weekend prove candle making isn't as daunting as it seems. As it turns out, they are a satisfying, ideal DIY project to do at home.
Who doesn't love scented candles?
Scented candles are as essential to the home as a comfortable couch and good bath towels. You see, just as you can sink into your couch or wrap yourself in a big, soft towel and feel solace. So too, can the warmth and scent of a candle bring satisfaction and feelings of contentment.
As a candle's scent spreads through the home, our mood can be uplifted and stress reduced, thanks to aromatherapy. For that reason, a scented candle is more valuable than any other home decoration.
And making your own DIY scented candles are a satisfying, ideal DIY project to do at home.
I've found candle-making to be the perfect recipe for a gratifying weekend at home. Every step, from slowly stirring candle wax to blending fragrance, to placing candle wicks and pouring candles, is incredibly relaxing and fruitful at the same time. Let me show you how!
This post contains some affiliate links for your convenience; read our full disclosure policy.
Is There Anything Better Than Crafting A DIY Scented Candle?
Candle making has become a quick and inexpensive DIY project in recent years. A craft that was once complicated is now simplified with modern candle maker tools, namely infrared thermometers and candle making pitchers. Along with the addition of time-saving candle supplies such as pre-waxed wicks, wick sticker tabs, and complete candle making kits.
With these advances in candle making, it's so much easier to get started. And it takes far less time to make candles at home than ever before!
Scented candles are also one of those DIY crafts that have plenty of room for creativity. You can choose the style, color, container, and, most notably, scent. If you want to learn how to make scented candles with essential oils or how to make candles without essential oils, you'll find tutorials for both here.
Which Scented Candles Smell The Best?
When you consider fragrance as the most defining characteristic of a candle, it's fair to ask, "Which scented candles smell the best?" Oddly enough, did you know there are certain candle scents you will always find more appealing than others?
Yes, it's true. No matter how much another person gravitates toward a fragrance, your nose can't be persuaded. That's why I've broken down how to find the best candle scents for you into four steps – including a printable candle scent list and a candle scents quiz!
15 DIY Scented Candles to Satisfy Your Senses
I've curated this list of 15 DIY scented candles to prove candle making isn't as daunting as it seems. I know you'll discover candles are the ideal weekend project to do at home.
If this is your first time making scented candles, see our complete Scented Candle Guide to learn candle fragrance terms, and types, and how to calculate the right amount of fragrance to get the best scent every time. Or read my step-by-step Creative Candles Made Simple book!
Light a homemade honey beeswax candle and enjoy the melody of beeswax, rich manuka honey, almond milk, zesty orange, bright bergamot, and sweet vanilla in this beekeeper's dream of a candle.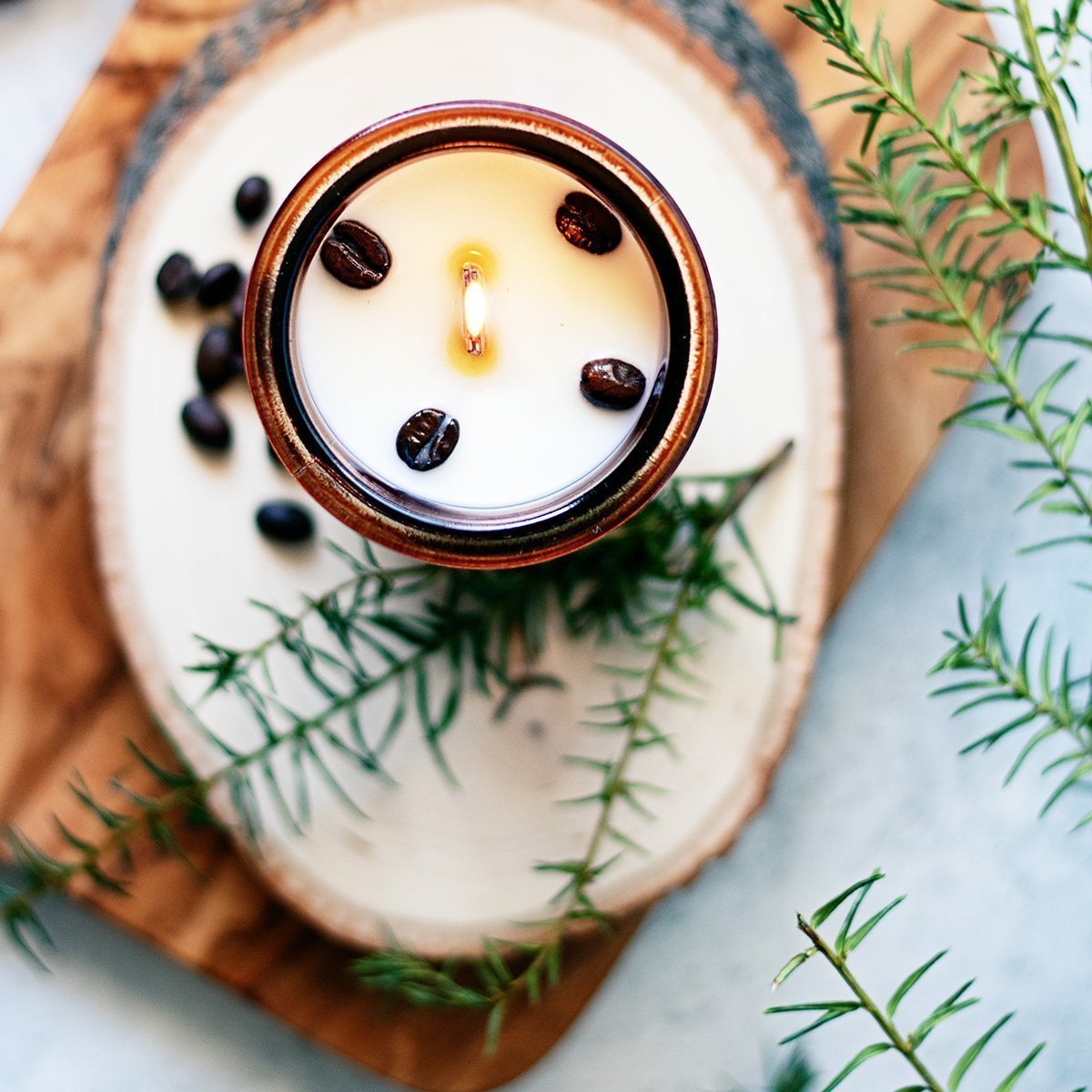 Do you love the aroma of roasted coffee beans? I certainly always have been drawn to the scent of coffee. And this recipe for crackling coffee bean candles captures the brilliant alluring smell of a coffee house with the quick light of a candle. Follow these instructions to make wood wick candles with soy wax and coffee beans!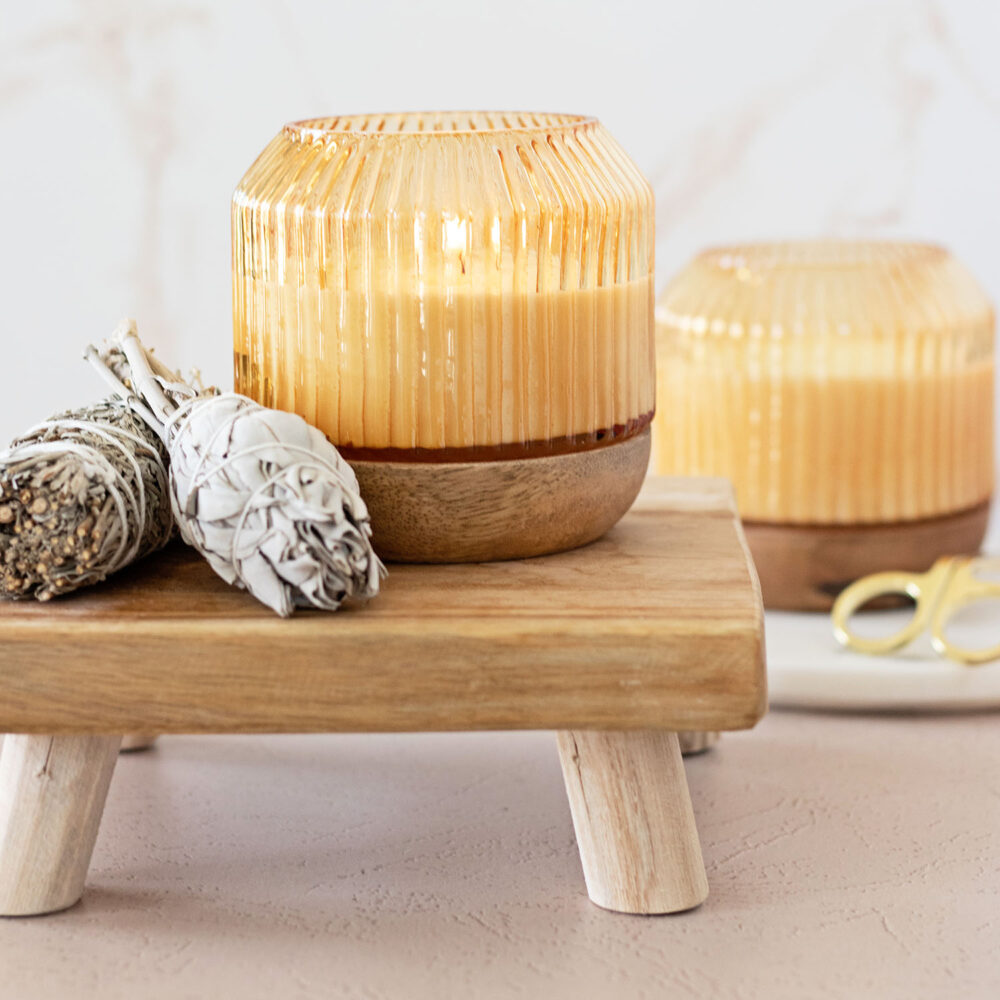 Many agree it's not fall without a pumpkin-scented candle. And you can enjoy the scent at home now. Join me for a spiced pumpkin candle DIY tutorial because it's never too soon to start enjoying pumpkin spice!
This candle idea is so clever! Do you suffer from seasonal allergies? Do they make your nose stuffy and congested? One way to combat stuffiness is with an aromatherapy candle. Who knew? This DIY sinus relief candle will help open your nasal passages with a calming and relaxing scent.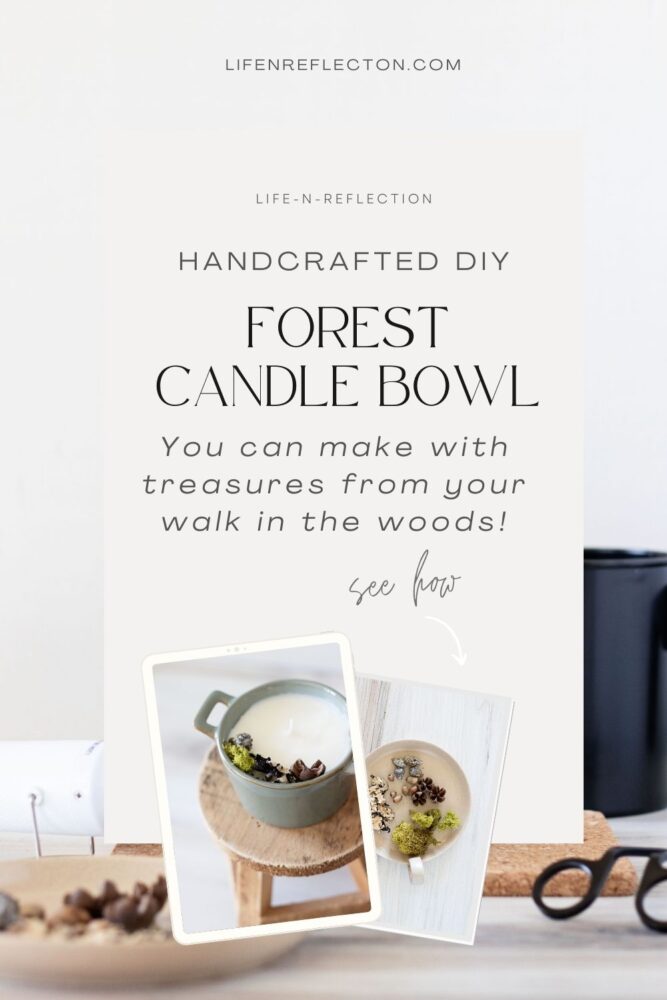 Create an outdoorsy hygge scent that grounds you and uplifts your thoughts. So you can reawaken your imagination by walking through the heart of a pine forest anytime with a DIY forest candle bowl.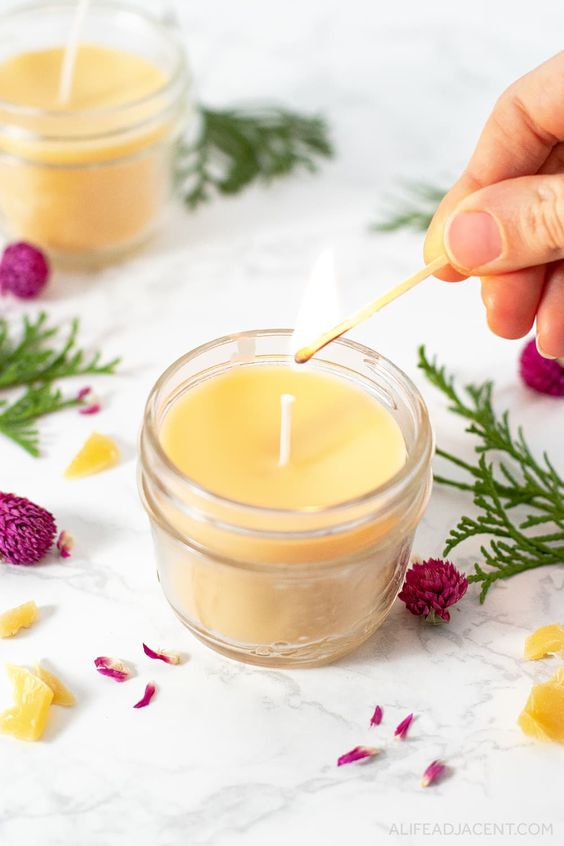 What better way to inspire a relaxing and homey mood than by lighting a beautifully scented candle? This homemade candle made by Kim and Kyla has a captivating fragrance of ylang-ylang, sweet orange, bergamot, and nutmeg that evokes feelings of love and romance.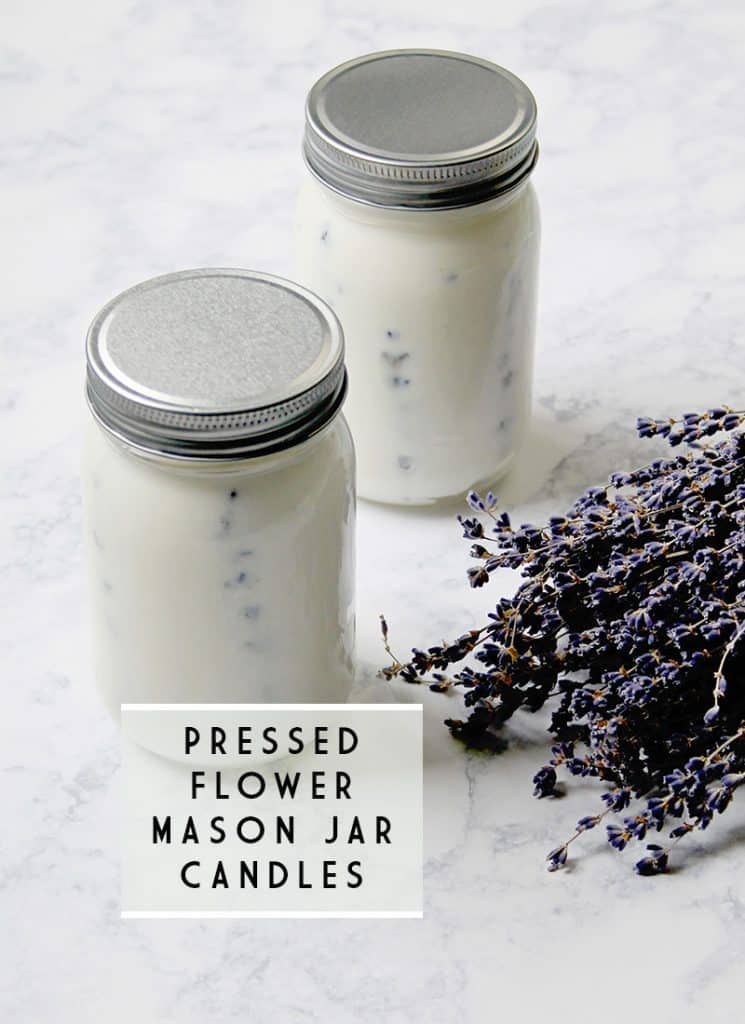 Lavender meets Candle
This combo might be the best way to fragrance your home! I save lavender cuts from my herb garden each year to make candles and other DIY crafts. However, it's easy to purchase dried lavender bundles if you're not a gardener. With lavender, soy wax, and a mason jar, you can create a stunning lavender candle!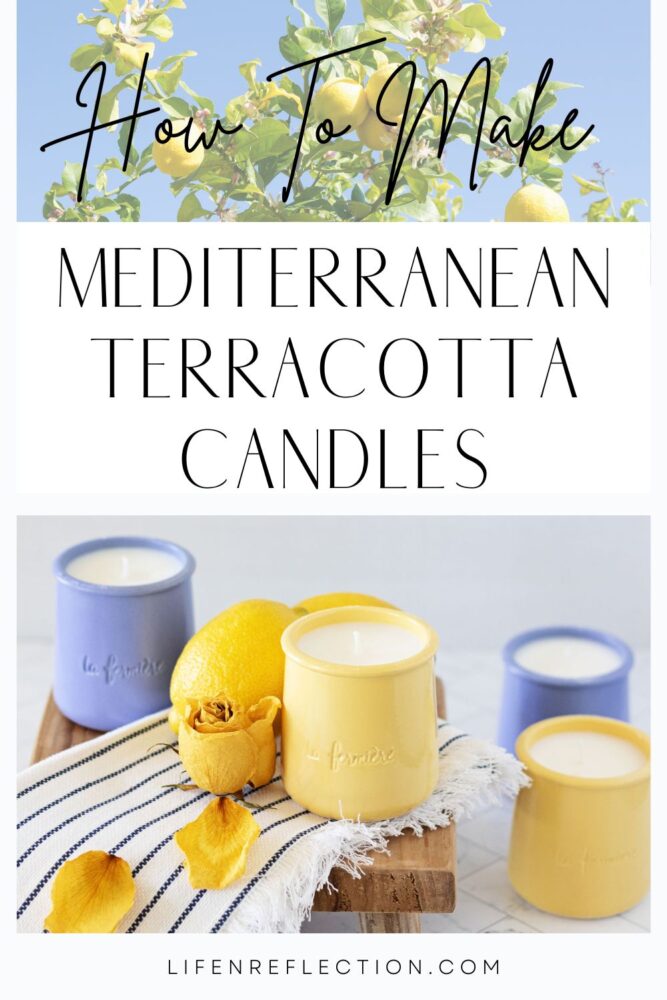 Now, you can transport your home to a sunny spot on the coast with the light of a DIY Mediterranean fig candle! Light and bright – it's everything right for the warm summer months
Created with natural soy wax, blend with phthalate-free oils, and hand-poured into unique French terracotta La fermiere jars, they're a luxurious candle recipe you've got to make!
Citronella candle tea lights are perfect for not just the patio but the beach and camping, too, because their lightweight design allows you to carry them along. And making outdoor citronella tea light candles to repel bugs is easy and quick with this candle hack.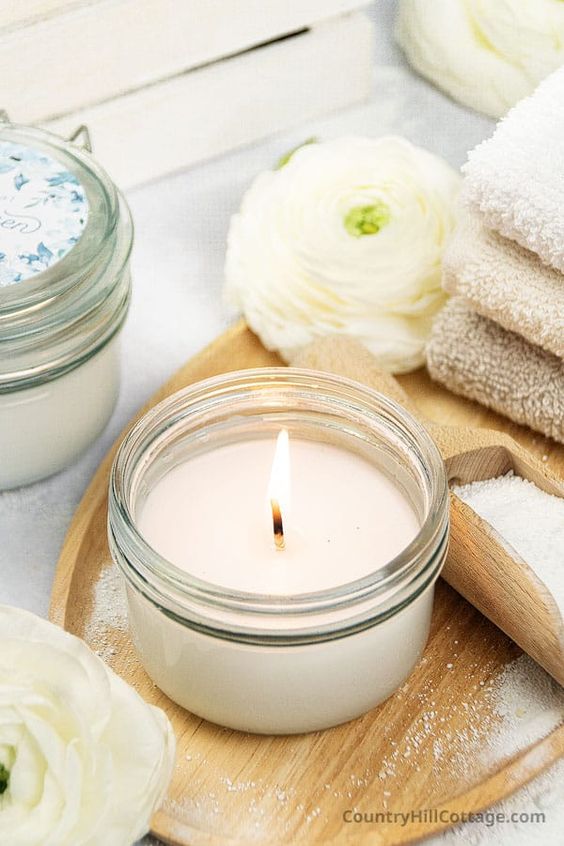 A clean, crisp scented candle that resembles the smell of laundry fresh from the dryer, still warm, and super cushiony is hard to come by. Luckily, Irena and Cyna know how to refresh your home and fill your space with that crisp aroma of freshly washed laundry with this candle-making tutorial showing you how to make a DIY clean cotton candle.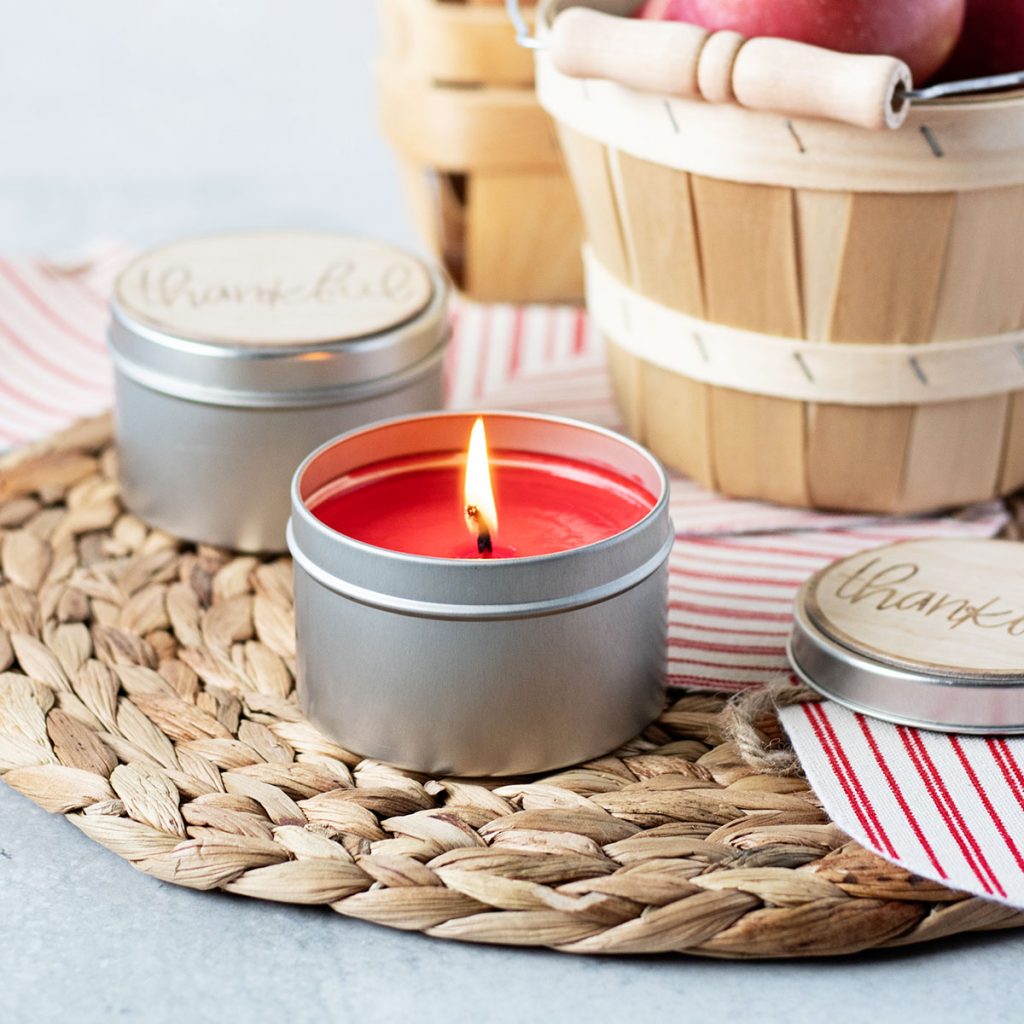 Does anything sound as perfect as a misty autumn morning, watching fall leaves gently dancing to the ground with a cup of warm cider between your hands and a handmade fall candle twinkling in the windowsill? I think not! With this all-in-one candle making kit, I show how to make easy apple cider candle tins from start to finish, ready for gifting!!
Do you have a small collection of mismatched, well-loved teacups? Use them to create a fabulous scented candle! When paired with a bit of beeswax and dried herbs, teacups are instantly transformed into shabby chic, aromatherapy candles that will make a relaxing atmosphere in any room of the house.
Create a beautiful centerpiece or small arrangement for your next outdoor party with one-of-a-kind scented candles poured into lemon halves. Each naturally repels insects with essential oils and dried herbs. Make an extra dozen or so to send home with guests for an evening neither of you will soon forget.
Even those who don't enjoy the rich, bitter taste of coffee can't deny its heady scent. Satisfy your coffee craving with a DIY coffee candle mug. It's the perfect way to make your farmhouse smell amazing!
Refresh your space with the mountain air scent of these cozy cabin candle mugs. Keep them all to yourself, or make them as a gift.
One of the best things about making scented candles yourself is their versatility. You can create unique candle scents and styles that can't be found in a store. Moreover, with just a handful of candle supplies, you can craft homemade candle gifts for the holidays, weddings, or birthdays – because you'll never lack creativity when it comes to DIY scented candles!
YOU MAY ALSO LIKE:
Did you take the Candle Scent Quiz to discover which candle scents are right for you? I'd love to hear the results! Drop it in the comments below or tag #lifenreflection on Instagram to share yours.