Does Your Natural Skin Care Routine Need A Change?
This time of year always feels like a great time for a fresh start! More so in my opinion than January 1st. I don't know if it's the changing of the leaves or the refreshing cool crisp air, but there's always something about fall that motivates change.
And just as the seasons change, so must our natural skin care routines. You see, each season requires our skin to be nourished in a different way.
P.S. If you're reading this and it's not Autumn, check out my My Best Advice for Winter Skincare or My Summer Skin Care Routine.
You've likely heard me say it before, but I'll say it again;

"It's essential to nourish our skin seasonally."

If you've been on the cusp of switching to a natural skin care routine, autumn might just be the best time for a fresh start!
This post contains some affiliate links for your convenience, read the full disclosure policy.

Related: Intoxicating Rose Beauty Recipes
Related: Tightening Eye Cream
How can you take care of your skin naturally?
It starts by looking at your skin as a whole, not just searching for a magic cream! Developing a natural skin care routine incorporates specific aspects required for healthy skin. And it leaves out cheap and often toxic fillers in typical skincare products. By replacing such fillers with ingredients our skin actually benefits from we can make quite a change!
Not mention choosing ingredients best for our skin types. Don't know your skin type? Take the quiz!

Do you have normal, dry, mature, oily, or combination skin? Take our Skin Type Quiz now to discover yours!
How to Create A Natural Skin Care Routine for Fall:
You can decide what you put on your skin! So, choose your ingredients wisely and develop your very own regime for fall. Bring on your favorite fall scents and flavors into a natural skin care routine you'll love!
Who's says going natural can't be fun?
EXFOLIATE –
Often times an overlooked step in skin care routines, exfoliation is our prep work to priming our skin for moisturizing. Exfoliating sloths away dead skin cells allowing our skin to more readily absorb moisture.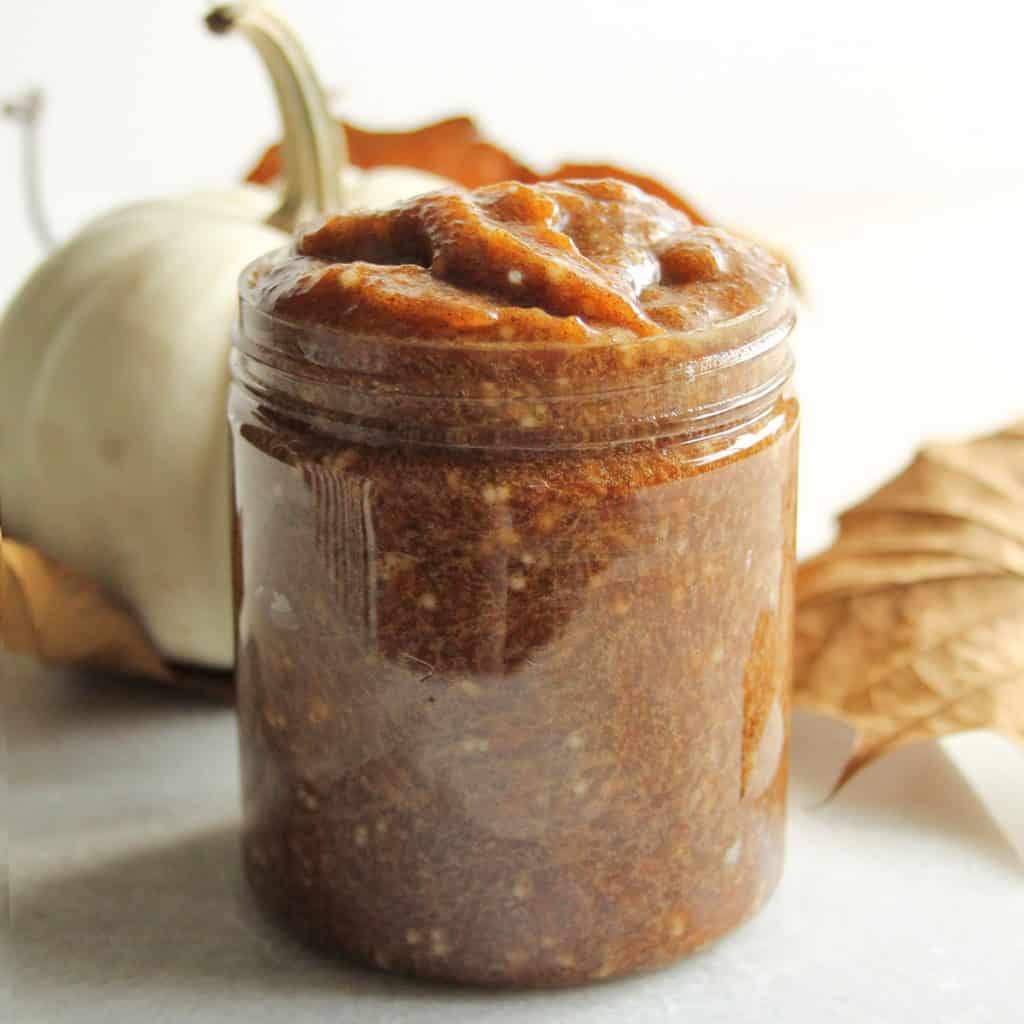 By using an exfoliator like Sweet Caramel Pumpkin Scrub you can keep pores clear and stimulate collagen production while improving the glow of your skin. Be careful not to overdo it, once or twice a week is recommended.
And don't forget your lips! With the cool air and plentiful outdoor activities in the fall, your lips can become dry and flaky. Boo! Smooth and plump them up with Cinnamon Lip Plumper for kissable lips under the falling leaves!
HYDRATE & DETOX –
When the temperatures begin to cool down and the humidity lifts in the fall our skin can become dry and itchy. The lack of moisture in the air can be compensated with a good bath soak.
MOISTURIZE –
The final steps to your natural skin routine for fall involves moisturizing from head to toe! First, make sure to always apply a nightly moisturizer to your face. This step helps to balance oil production and prevent dry patches on your face. Look no further than my popular recipe for DIY aloe vera face cream.
For everything neck down, slather on homemade Pumpkin Lavender Body Butter an intense moisturizer packed full of nutrients for the skin. It's quite the fall luxury!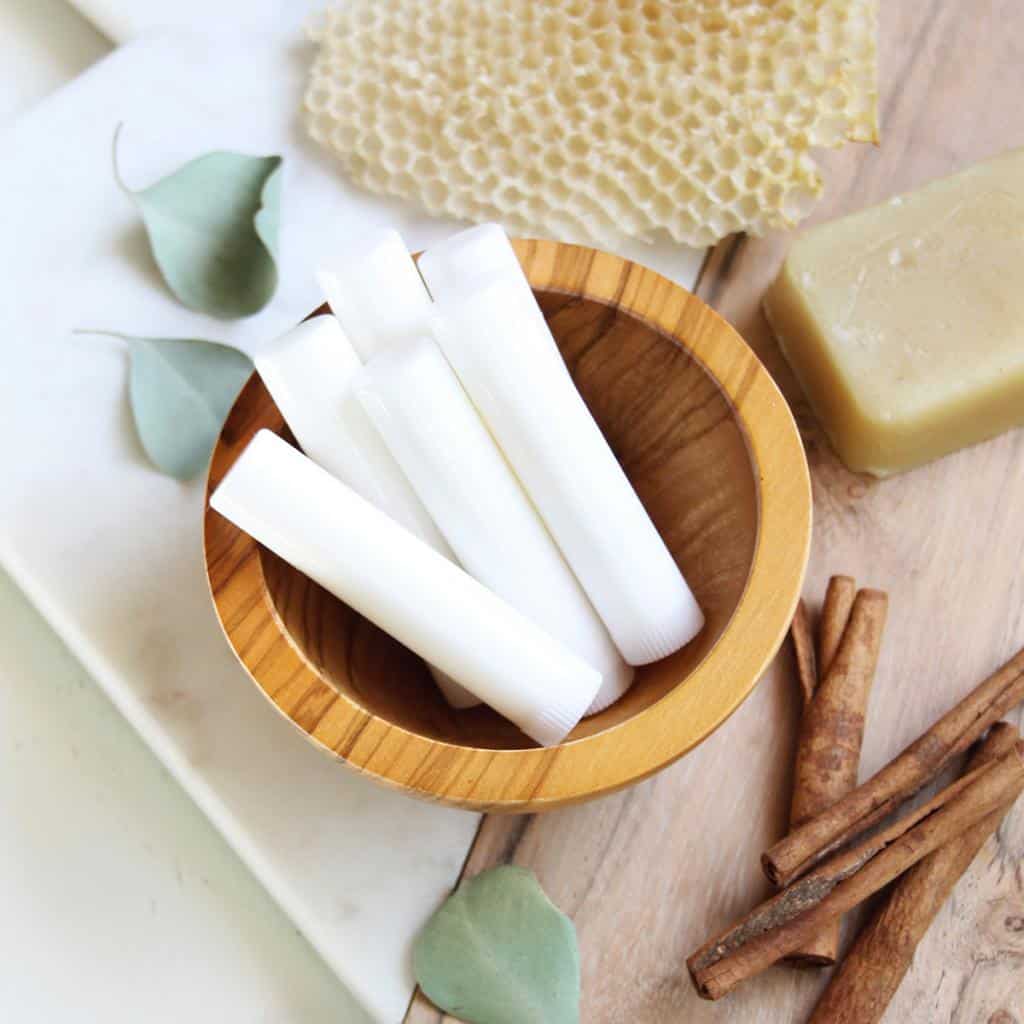 Living in the Midwest it's tough to keep your lips hydrated during all the seasonal changes. I've found the best way to keep them moisturized is with natural lip balm. And it's the easy step of any natural skin care routine! Grab my recipe for Cinnamon Honey DIY Lip Balm and your kiss will taste like autumn.
You May Also Like: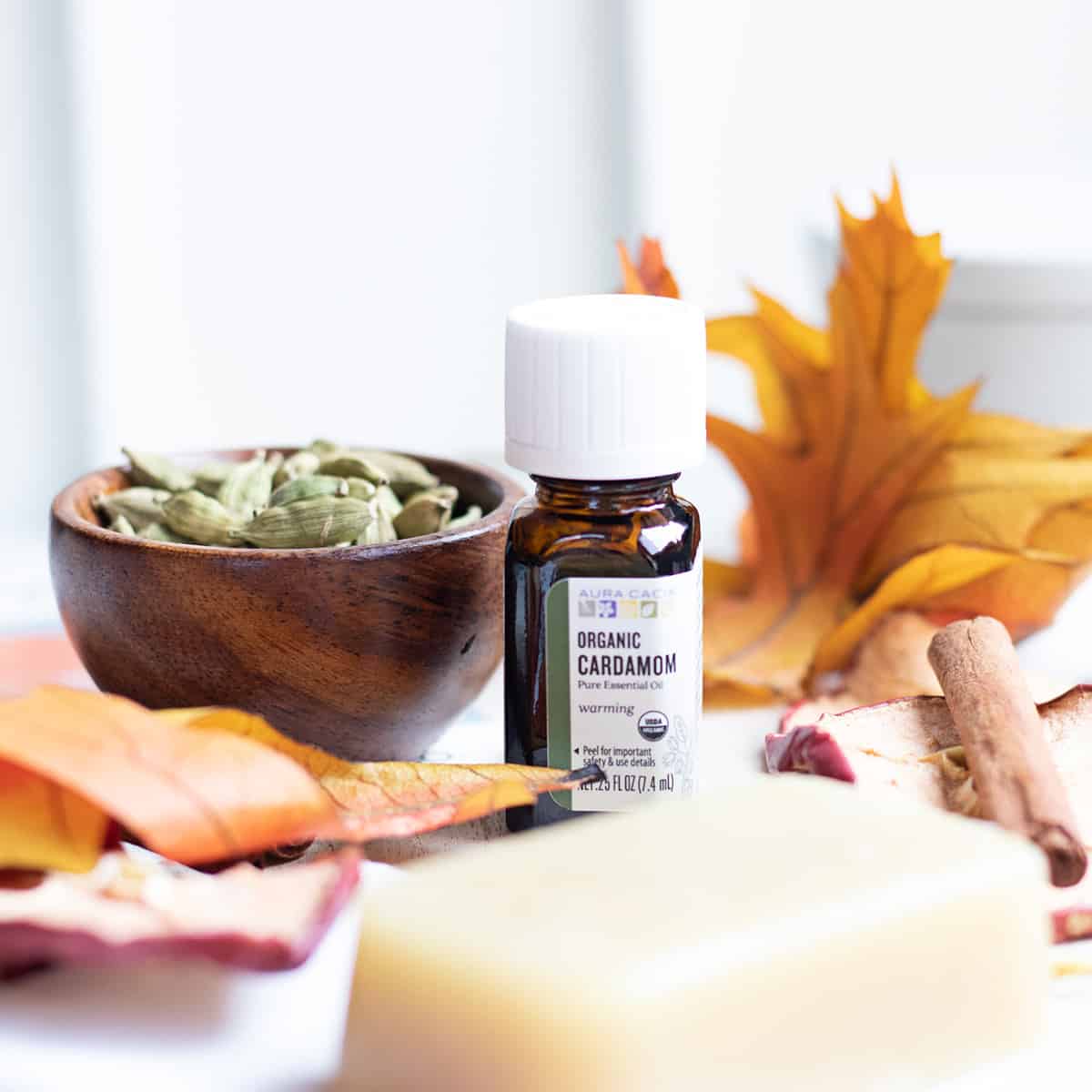 A natural skin care routine for fall might be just the change you need this season! Use the guide above to make easy, simple changes your skin will thank you for. And don't forget to update your beauty looks too! I'm using vegan & cruelty-free Heavenly, Rapture, and Beloved eyeshadows from Lime Crime this fall.