Keeping It Simple with Zero Waste DIY Cleaners
In our home, we like to keep it simple. Creating DIY zero waste cleaners is one of many ways we simplify our daily routines. Each of our DIY zero waste cleaners I make with natural ingredients bought in bulk. And I make refillable cleaning products. So, if there is a container needed for one of my eco friendly cleaning products I choose one that I can refill over and over again.
These steps cut down on a great amount of waste and help us work toward our goals of a zero waste home while saving money every week, month after month.
Have you begun to consider how many single-use cleaning products your family uses on a weekly basis? I know zero waste lifestyle changes can be intimidating and cleaning with unfamiliar cleaning products can be a little stressful at first.
But, like many things in life we only gain when we take risks or learn something new. Creating a zero waste home, no doubt requires a lot of changes. And there are many steps you can take along the way such as swapping for solid shampoo and conditioner, choosing reusable skincare tools, making your own soap bars, solid perfume, or dishwasher detergent. Yet, realistically, we can't take all those steps in one week or one month for that matter. Changes like these take time.
However, with each change you make toward a zero waste home you'll be making a huge difference for yourself, your family, and our world at large.
So, let's get started today with your first DIY zero waste cleaners!
This post contains some affiliate links for your convenience, read full disclosure policy.
How to Drastically Reduce Your Family's Plastic Waste with Zero Waste DIY Cleaners
Here's the problem- plastic really never goes away even if you recycle it. National Geographic reports, "Of the 8.3 billion metric tons [of plastic] that have been produced, 6.3 billion metric tons has become plastic waste. Of that, only nine percent has been recycled."
National Geographic also points out that more than 75 percent of plastic waste is accumulating in landfills or sloughing off in the natural environment as litter. Consequently, much of it ends up in the oceans.
Sadly, these statistics mean most items we send off to be recycled aren't ever recycled. That's why it's much better to skip plastic in the first place. Using zero waste DIY cleaners is far more sustainable than buying eco friendly cleaning products in a plastic bottle.
Related To: The Best Green Cleaning Tools
Related To: Zero Waste Gift Ideas
Plastic Isn't the Only Reason to Make Zero Waste DIY Cleaners
When it comes to cleaning, plastic isn't the only thing that goes to waste. One-time-use mopping pads, cleaning wipes, paper towels, dusting sleeves, and sponges all contribute to unnecessary waste. Ironically, tidying up can lead to a lot of trash.
And then there's an even bigger issue – toxic chemicals. A 20-year study conducted by the University of Bergen, Norway examined long term use of standard household cleaners in 22 locations worldwide. What they discovered is frightening, prolonged use of cleaning products is as bad for our respiratory health as smoking 20 cigarettes day.
Shockingly, a mere 7 percent of cleaning products disclose all their ingredients due to lack of regulatory requirements according to the Environmental Working Group, a non-profit organization focused on the environment and public health.
With so many alarming issues zero waste DIY cleaners are one of the simplest ways to reduce your home's waste and protect your family's health.
Plastic Free Cleaning Products for the Zero Waste Home
In addition to making zero waste DIY cleaners, there are a handful of plastic free cleaning products that will make the job easier. I think many make the misconception that living in a zero waste home means you can only clean with old rags.
The truth is far from it, instead, you can use green cleaning tools that are reusable, biodegradable, compostable, and made from natural sources such as a wooden scrub brush. Find our complete list and review of plastic free cleaning tools for zero waste living here.
P.S. Want to know how I clean and when I clean? Grab all my cleaning checklists in the resource library and find my favorite natural cleaning supplies here.

10 Simple Zero Waste DIY Cleaners
While there are many steps to creating a zero waste lifestyle, homemade cleaners are one of the easiest! You'll find each is made with just a few ingredients you can buy in bulk. And most you can use to make several different zero waste DIY cleaners.
Use this zero waste DIY tub cleaner to clean without a plastic bottle of chemicals. This solution can be applied to bathtubs, tile, sinks, and shower floors. It even works well to polish pots and pans!

Out of 75 toilet bowl cleaners from 28 different brands, the Environmental Working Group found 50% received a rating score of "F". Most commercial toilet bowl cleaners contain harsh chemicals that can create potential health risks. Enough reason for me to make a natural toilet bowl cleaner.
Remove dust without an aerosol can of chemicals. Use this zero waste cleaning recipe for an all-natural dust spray and polish created for wood surfaces. The cheerful scent of fresh lemons and warm, woodsy cedarwood will give your zero waste home a cleaning boost.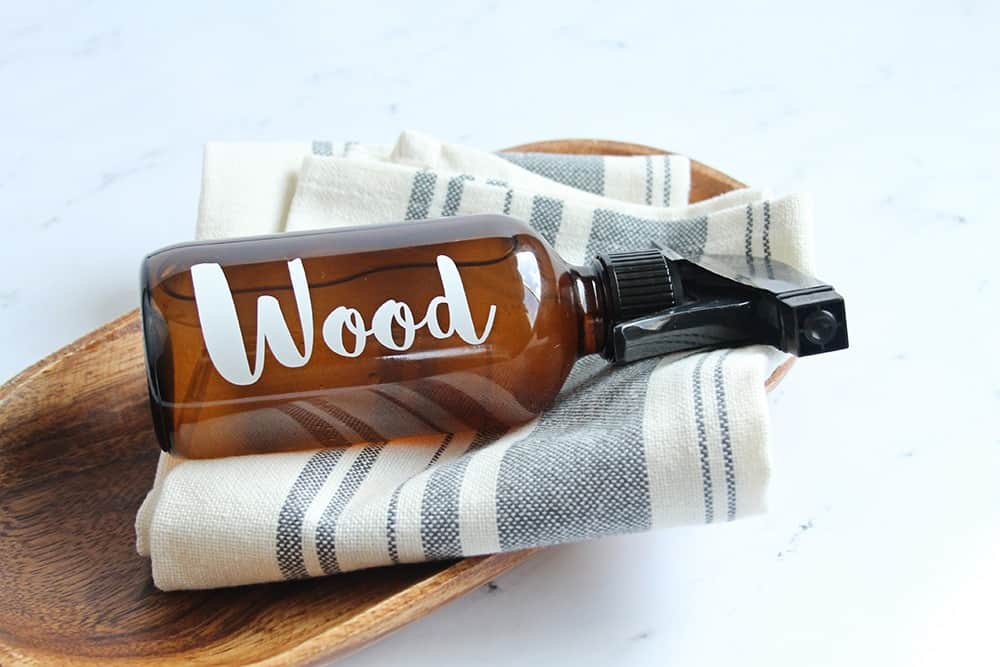 If you are anything like the average American family, you wash 7 to 10 loads of laundry a week. It's estimated that as a whole, American consumers wash more than 600 million loads of laundry every week. Incredible, right? Make this zero waste detergent for laundry in five quick minutes with just five simple ingredients for HE washing machines. This zero waste cleaning tip will not only green up your laundry routine it will save you a ton of money!
While I wish I could use a zero waste all-purpose cleaner to clean everything. It just doesn't work on stainless steel. In fact, it typically makes it even worse! Don't miss this timesaving, completely effortless DIY stainless steel cleaner. It's a must in my zero waste cleaning kit – a recipe that took me quite a bit of time to perfect.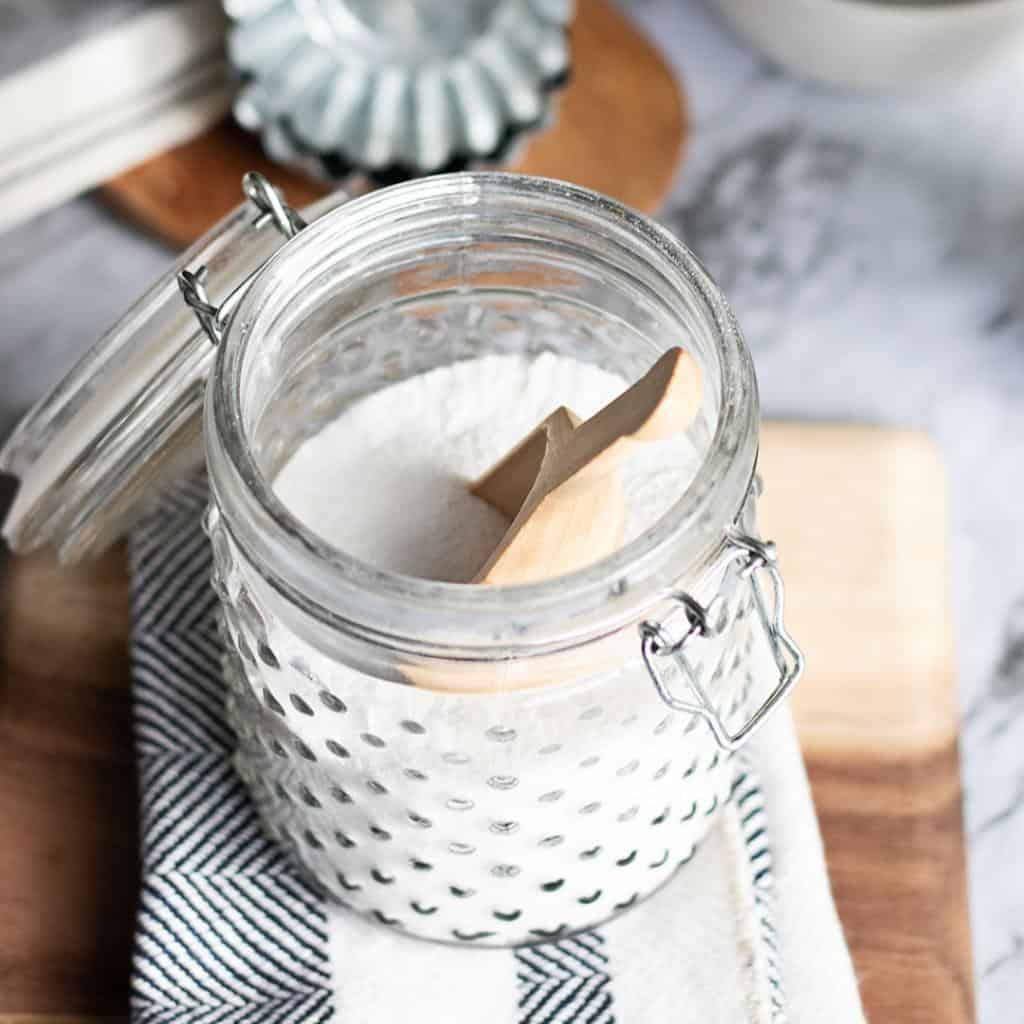 You may have noticed there are many dishwasher detergent recipes out there. I can attest that this zero waste DIY dishwasher detergent not only works, but it's also easy to make! I've received rave reviews for it from the 1000s that have tried it as well.
Just like my stainless cleaner, this zero waste cleaning recipe came out of my quest for something better for cleaning glass than an all purpose cleaner. With quite a bit of trial and error, I created this zero waste cleaning recipe for a natural streak-free glass cleaner. It works similarly to a professional foam spray sans the chemicals. And it's incredible for cleaning photo frames, mirrors, windows, and glass cupboard doors too!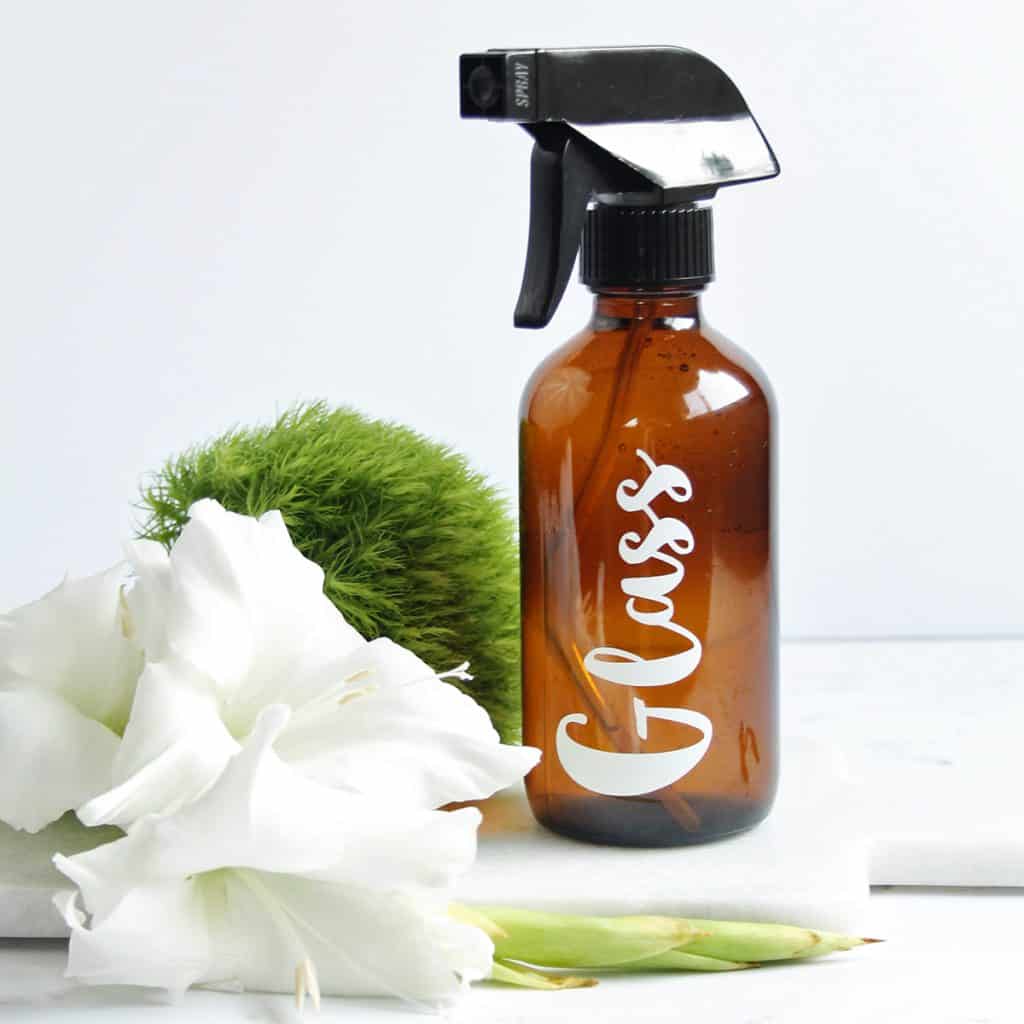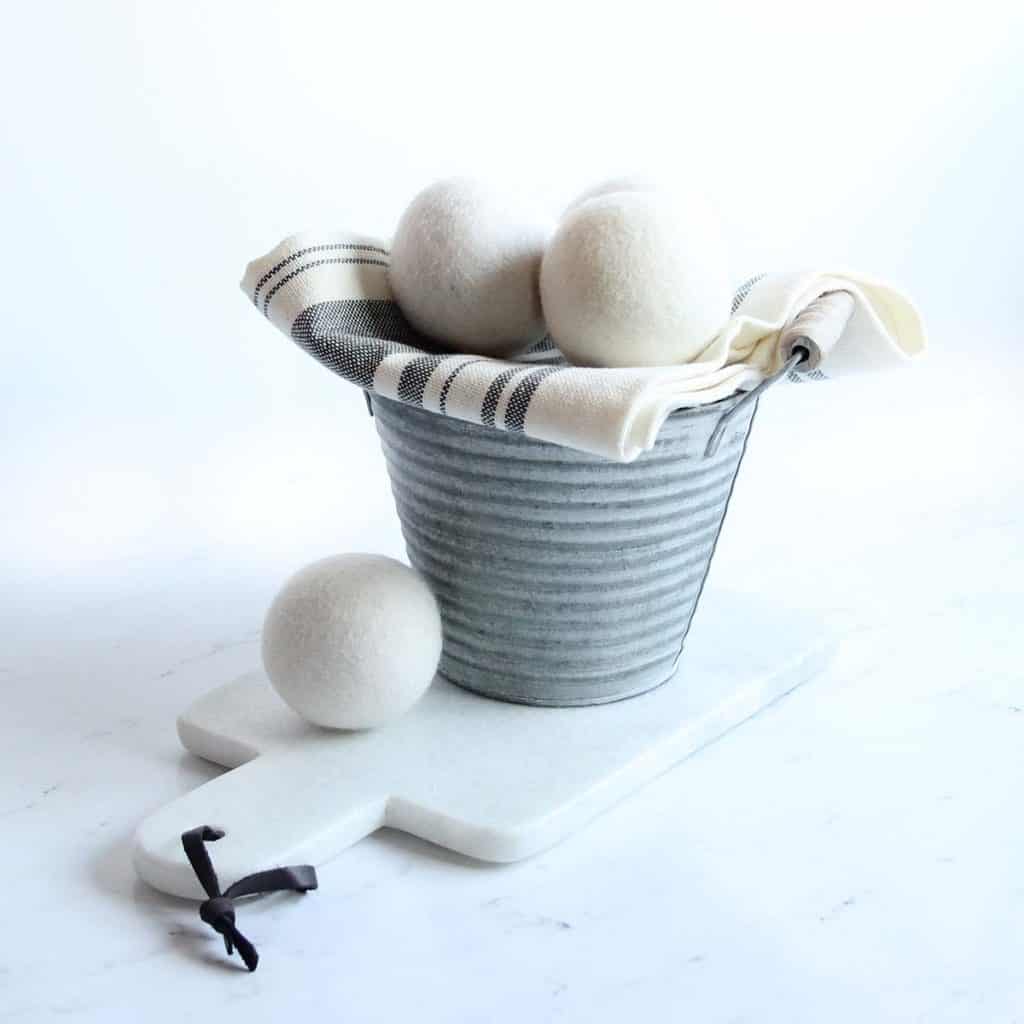 Ditch the dryer sheets for wool dryer balls. Each is biodegradable, naturally antimicrobial, and free of chemicals or dyes. Use my tips for how to get the most out using wool dryer balls. Give each a spritz from linen sprays shared next for a boost of fresh scent to your laundry.
I've found linen spray to be one the quickest and simplest zero waste DIY cleaners to make! They can be used in any room of the home and all it takes is a few quick sprays to refresh a space. Brighten your linens with the fresh, light fragrance of lemon and vanilla with this linen spray recipe or lavender with this recipe.
Related: 6 Cleaners to Stop Buying and Start Making
Related: Zero DIY Cleaning Kit
Choose a few of these zero waste DIY cleaners to try this week. But, remember to give yourself time to comfortably make the transition to a zero waste home. No matter where you start, each step is a small success, even if it's not perfect.
Have you used zero-waste DIY cleaners? Share in the comments below or tag #lifenreflection on Instagram to share your natural cleaning tips with us. Pin these zero waste DIY cleaners to clean your bathtub, dishes, laundry, wood surfaces, and everything in between!